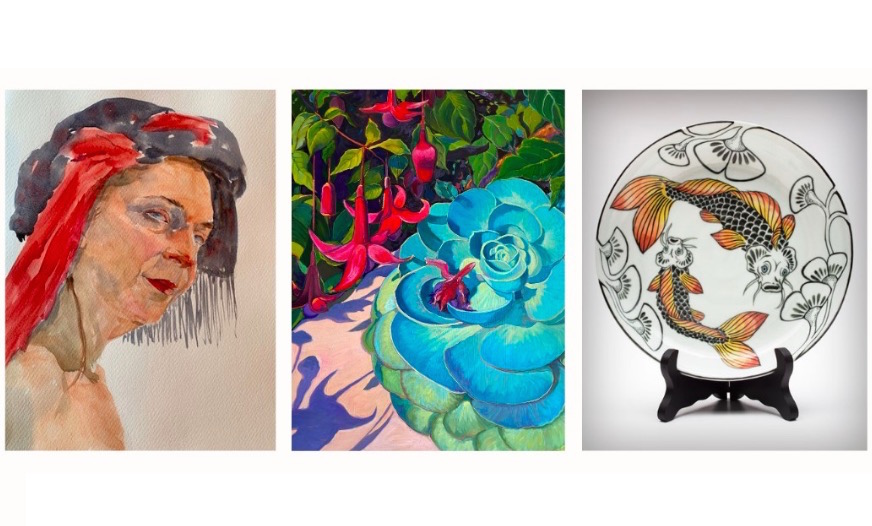 Made Onsite
3601 S. Gaffey St., San Pedro, CA 90731
Oct 09, 12 PM - 4 PM — ends Dec 05, 2020
Join us on Friday October 9th for the opening of Made Onsite: Explorations from Angels Gate Community Classes.

Made Onsite explores the rich body of work developed by the artists of AGCC's community classes. These classes have been ongoing for the past twenty years with the goal of bringing together artists of different backgrounds, ages, and practices. Ranging in media from ceramics, collage, painting, and drawing, this exhibition showcases the breadth of art developed through both instructor-led classes and open workshops. AGCC's community classes foster an environment of creativity and exchange, facilitating the growth of the San Pedro artist community.

The artists exhibited include: Philip R. Brunner, Michael Cinnamond, Loren E. Clapp, Sue Cutler, Jac Davis, Dawna DeLong, Miyoko Henderson, Daniele Lewis, Teresa Lewis Pisano, Suzanne Matsumiya, Jim Murray, Nino Neiman, Michael T. Porter, Taylor Spiliotis, and Jenna Thornhill

A virtual, self-guided tour will be available beginning October 9th, with in-person viewings pending reopening of the AGCC galleries at the guidance provided by city and state health departments.