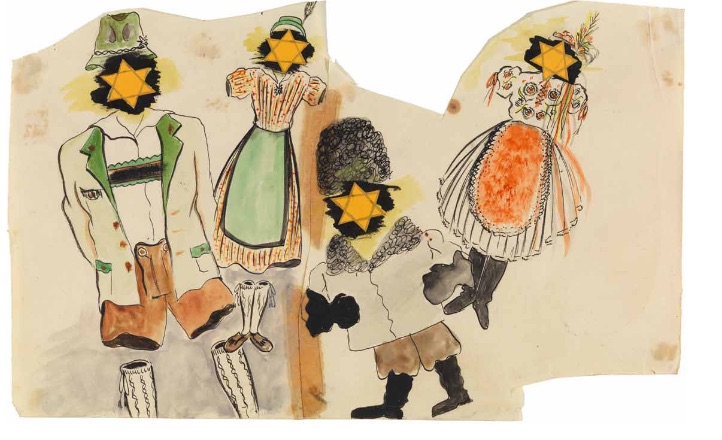 Erich Lichtblau-Leskly: Inside the (Acid-Free) Box
100 The Grove Dr., Los Angeles, CA 90036
Oct 20, 4 PM - 5 PM — ends Oct 20, 2020
Holocaust Museum LA presents "Inside the (Acid-Free) Box: Exploring the Rescued Art of Erich Lichtblau-Leskly," an exclusive virtual view of the museum's collection of the artists' drawings and paintings, on Tuesday, Oct. 20, at 4 p.m.
The second installment of this new virtual program, led by Jordanna Gessler, vice president of education and exhibits, and Christie Jovanovic, collection manager, gives viewers an up-close view of specific items in the museum's vast collection that are not on public display.
After Erich Lichtblau-Leskly was imprisoned in Theresienstadt (Terezin) Ghetto in 1942, he artistically depicted the daily lives of its residents, poignantly capturing the complications and ironies of ghetto life.
Between 1942 and 1945, he created a pictorial ghetto-diary but in the spring of 1945, he cut most of his artwork into pieces. His wife, Elsa Lichtblau, hid the fragmented artwork under the floorboards of the barracks, and Lichtblau-Leskly was able to retrieve it after liberation. While living in Israel during the 1950s and 1960s, he reworked these fragments into larger watercolor illustrations.
A minimum $12 donation is requested; a link to the tour will be provided upon registration. For more information, visit
www.holocaustmuseumla.org/event-details/inside-the-acid-free-box-exploring-the-rescued-art-of-erich-lichtblau-leskly