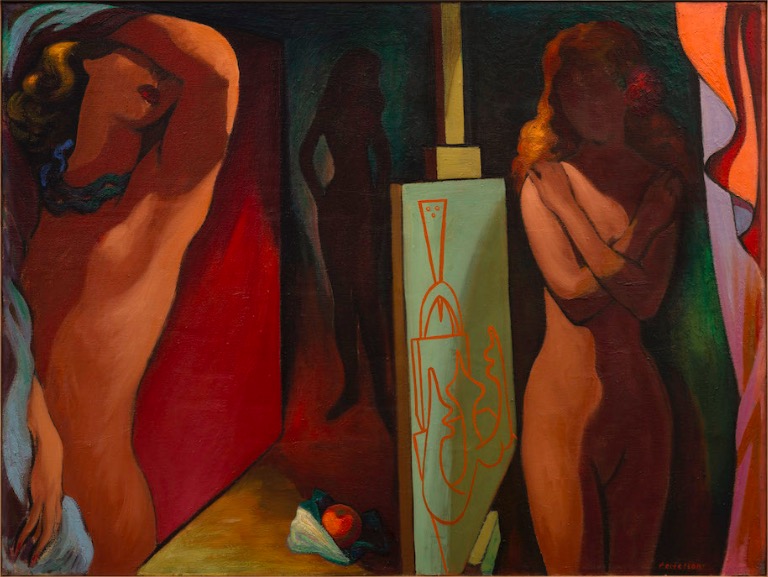 Lorser Feitelson: Allegorical Confessions 1943-1945
9002 Melrose Avenue
Oct 17, 9 PM - 9 PM — ends Dec 23, 2020
Louis Stern Fine Arts is pleased to present Lorser Feitelson: Allegorical Confessions, 1943-1945.

Often referred to as Feitelson's "Romantic Paintings," the artist himself described this wartime series of works as "Allegorical Confessions."
Tender, moody, and sensual, these introspective works mine familiar archetypes, myths, and classical references to explore the complexities of the artist's relationships and desires. The works depict paintings within paintings and ambiguous perspectives in which Feitelson is rendered both observer and subject, artist and model. Suffused with longing, passion, joy, and loss, these vulnerable and intimate paintings feel as relevant today as the day they were painted.

Out of concern for the health and safety of our patrons and staff and in light of the ongoing COVID-19 outbreak, we will not be holding an opening reception.
The exhibition will be open beginning October 10 and can be viewed by appointment.