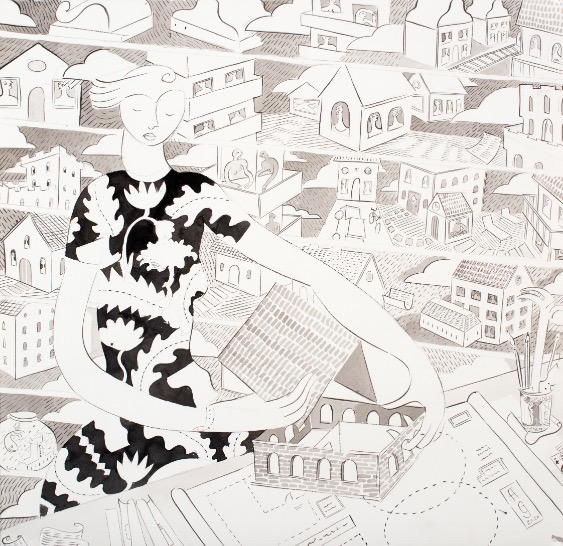 Alexa Guariglia: Are You Decent?
743 N. La Brea Avenue
Oct 20, 11 AM - 5 PM — ends Nov 07, 2020
By Appointment:
www.moskowitzbayse.com/schedule-appointment
Moskowitz Bayse is pleased to present Are You Decent?, an exhibition of new paintings by Alexa Guariglia, marking the artist's eighth with the gallery. The works will be installed in our Viewing Room at the gallery from October 20 - November 7, 2020.