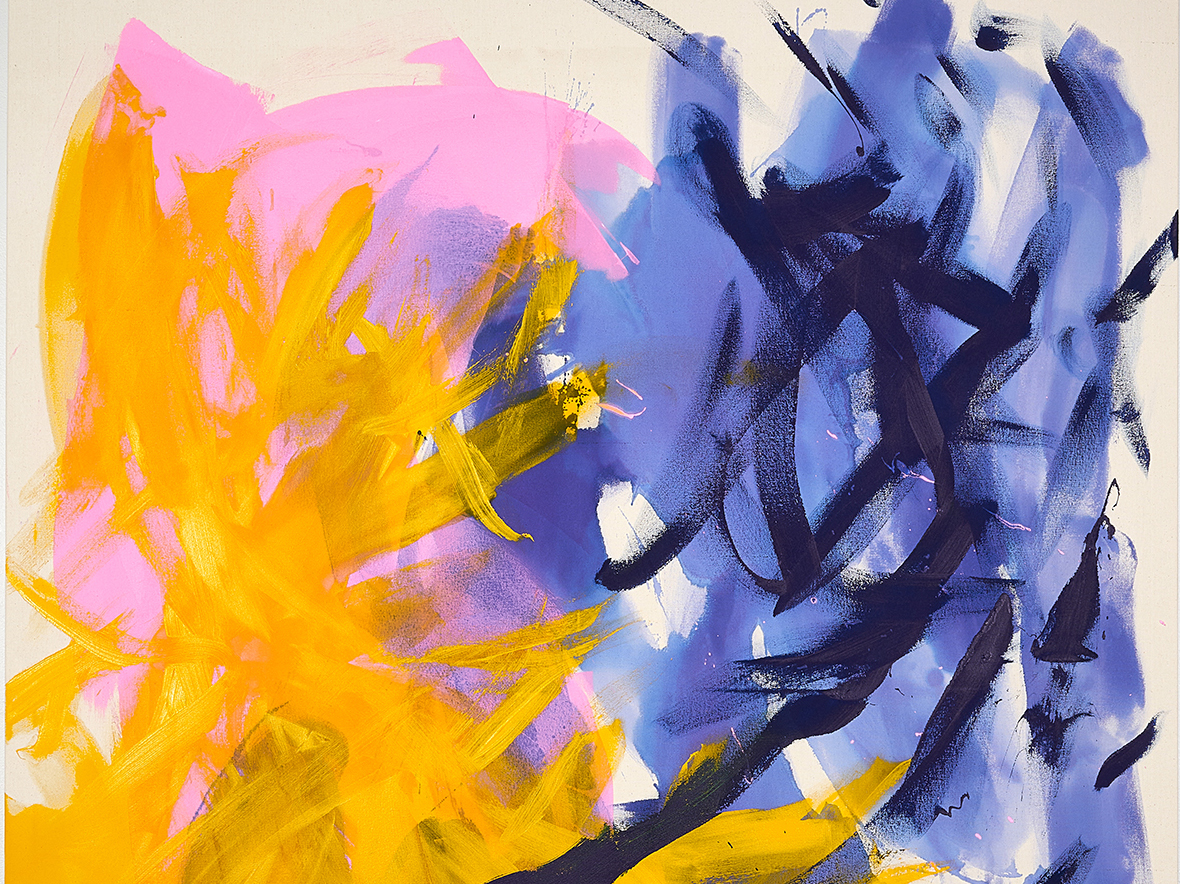 Will Bentsen: Hot Damn!
4851 West Adams Blvd. Los Angeles, CA 90016
Nov 07, 12 PM - 6 PM — ends Dec 19, 2020
Lowell Ryan Projects is pleased to present Hot Damn!, a solo exhibition by artist Will Bentsen. This exhibition will feature nine acrylic paintings on canvas 72 x 60 inches in scale, all created in 2020. Bentsen's painting process involves ritualistic sessions where his fetish for materials, tools, and the act of painting are embraced and celebrated in cathartic bursts. Working on multiple paintings at once, Bentsen splashes, stains, brushes, and drags paint across the canvas's surfaces—hitting each note of color with speed, softness, and restraint manifesting in energetic riffs and chords. Will Bentsen was born in Houston, TX, and currently lives and works in Minneapolis, Minnesota. His last exhibition was at Hiram Butler Gallery, Houston, TX, in 2019.