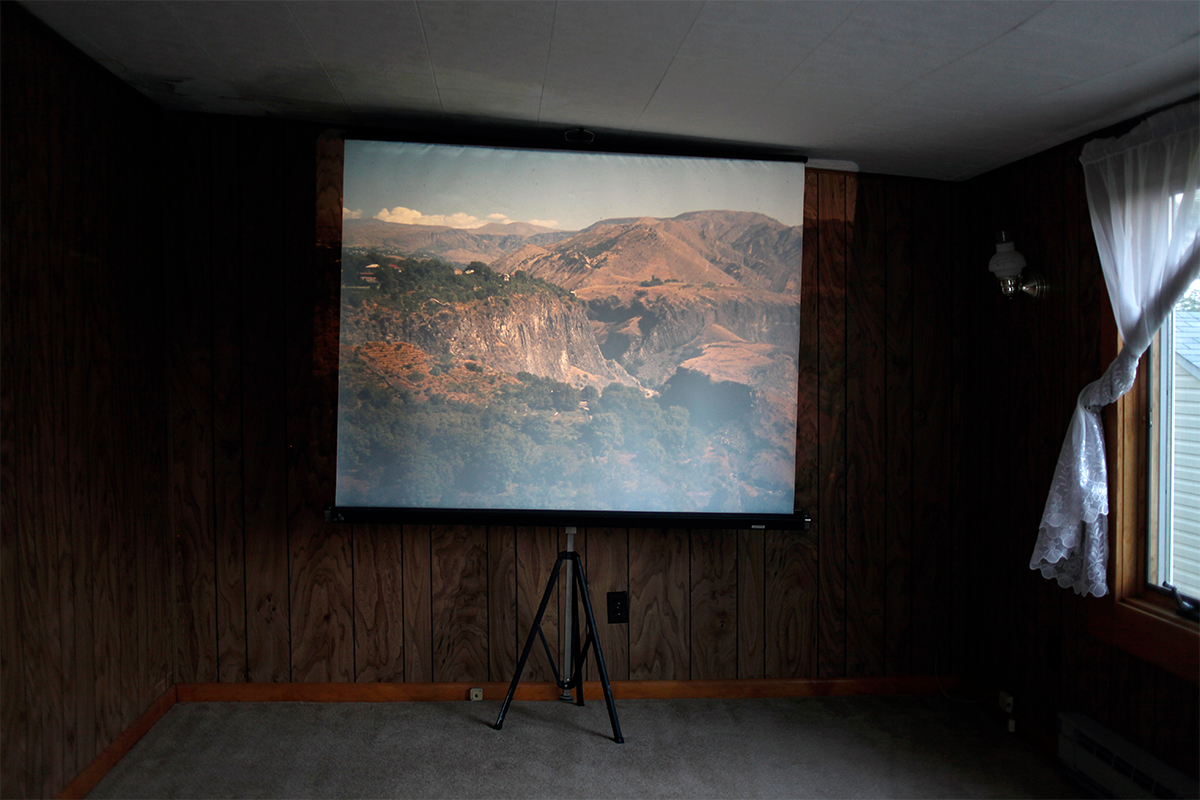 Gilda Davidian: Secondhand Witness
3301 W Washington Blvd, Los Angeles, CA 90018
Oct 29, 12 PM - 5 PM — ends Nov 30, 2020
Secondhand Witness is a series of photographs by Gilda Davidian that includes images from her family's slide archive illuminated on projection screens in various bare, interior spaces as well as photographs of decorative emblems from her childhood home. The slides of bombed sites were taken by her cousin, Dikran Davidian, the day their family left Beirut during the Lebanese Civil War.
The series reflects on the conditions through which memory shifts through the different contexts it occupies. By examining differences between ruin and wreckage, it addresses practices of memorialization embedded in the act of looking to the past through different kinds of images. It addresses how photography can be used to articulate geographical as well as perceptual distances through representation by engaging different lenses of history.

Gilda Davidian is a photographer living in Los Angeles. Her practice asks questions about the relationship between photography and memory, and how we come to understand histories and locations through images. Davidian received her MFA from the Milton Avery Graduate School of the Arts at Bard College in 2014. Her work has been included in exhibitions at the MAK Center, the Korean Cultural Center, Monte Vista Projects, the Hessel Museum of Art, Human Resources, and Visitor Welcome Center.