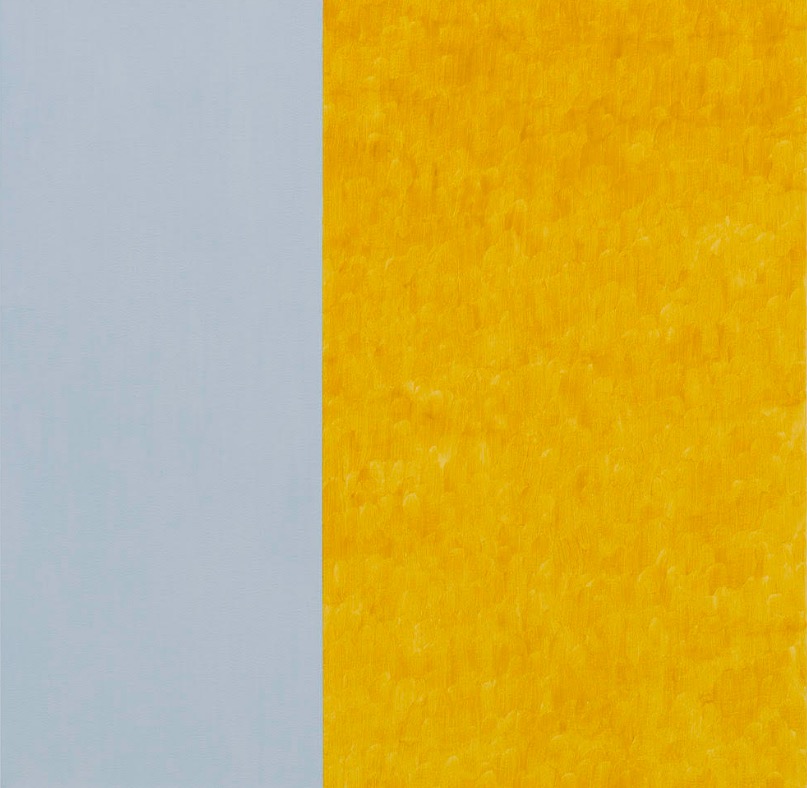 Marcia Hafif: Paintings, 2000 - 2014
1326 South Boyle Avenue
Nov 11, 11 AM - 6 PM — ends Dec 19, 2020
November 11 – December 19, 2020
Schedule a timed visit for the full exhibition through November 25th.
Virtual exhibition available via our viewing room through December 19th.
Parrasch Heijnen is pleased to announce Marcia Hafif: Paintings, 2000 - 2014, the gallery's first exhibition with the late artist. This exhibition comprises eleven works depicting the breadth of Hafif's later painting styles including diptych Fresco: Pale Paintings, TGGT (Tomatoes, Grapes and Green Tea), Shade Paintings, and the Pacific Ocean near monochromes.
Hafif's temporal bodily process is in opposition to formal abstraction. Throughout her oeuvre, Hafif's small, tempera-like vertical strokes and energized reductive forms are a focused meditation on color. Her process marks the duration of time through the amassing of lines that ultimately emerge into forms of continuity.
The artist's hand is visible in the slight variations of repetitive gestures on the surface of the plane. The imprint of Hafif's brush pressing against the surface and its subsequent release allows the paint to remain active and intentionally inconsistent, yet still harmonious. She allows the medium and her body to take its natural course, released of any outer force.
Central to Hafif's practice is her experimentation with pigment, mixing her own paint to create visually intense colors and pairings. The seriality of the work provides regulated experimentation and contrasting juxtaposition to view the difference in tones. The Golden Mean philosophy of "nothing to excess" influenced Hafif as a guide for balance most literally seen in her TGGT and diptych works.
With unhurried control, Hafif painted for the love of color and the nuances that mixing just a touch of pigment can provide. Her earthen hues, derived from observation and experience, as in her Pacific Ocean series, reference the calming elemental effect of ephemeral light. Transplanted as memories infused on canvas, they are an assertion of presence.
Appointments:
app.squarespacescheduling.com/schedule.php?owner=20692504