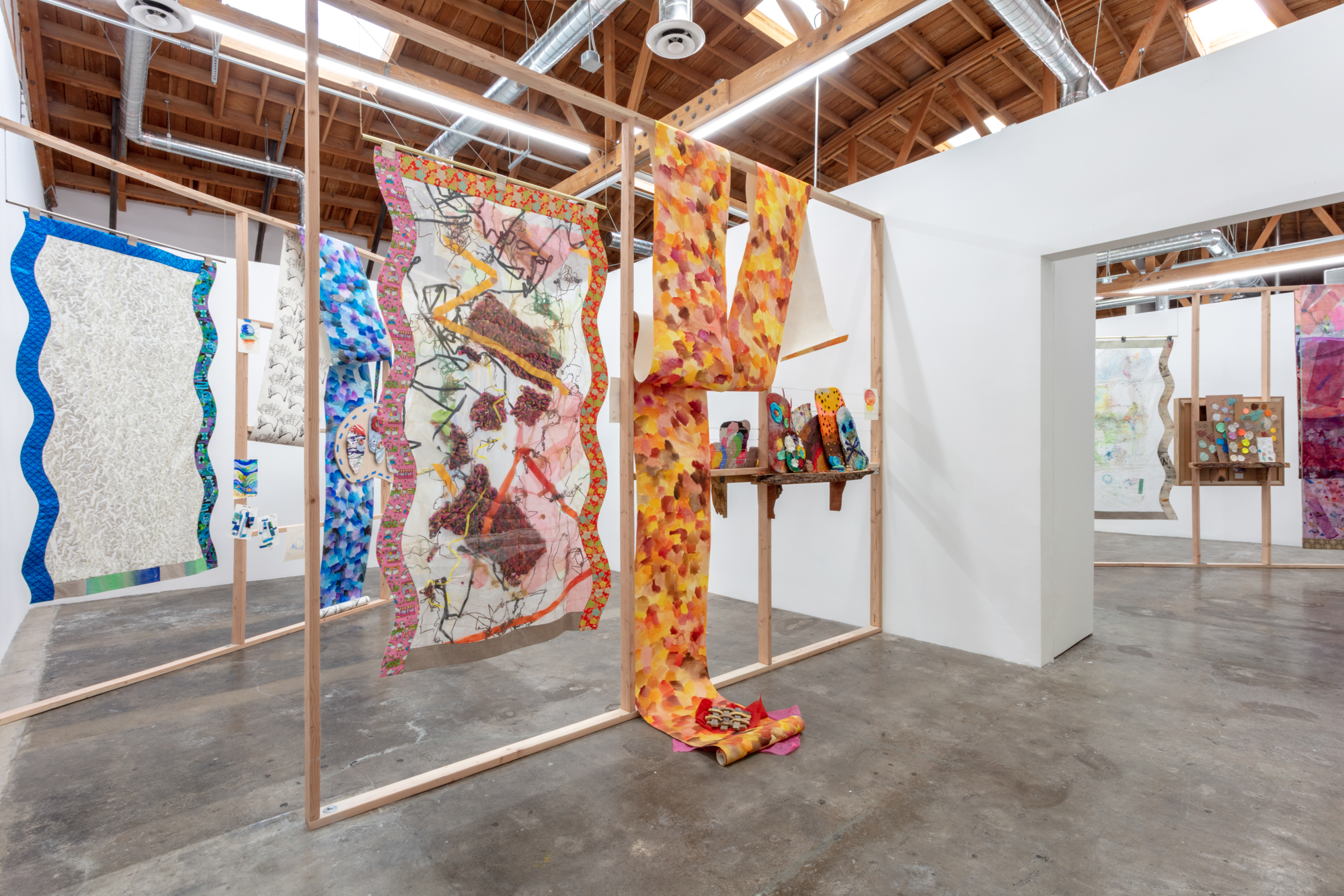 Ludovica Gioscia: Arturo and the Vertical Sea
2441 Hunter St, Los Angeles, CA 90021
Dec 02, 10 AM - 5:30 PM — ends Jan 23, 2021
By appointment

Baert Gallery is pleased to announce Ludovica Gioscia's second solo show, 'Arturo And The Vertical Sea.'

Three large-scale wooden structures act as looms that weave together different textures, colour palettes and materials to form ecological assemblages. These giant looms host devotional ceramic compositions resembling ex-votos, textile hangings acting as portals to interspecies tenderness, talismanic robes, double-sided hand-painted wallpapers and watercolours recording telepathic exchanges.

Many works in the show are collaborations between Gioscia and her cat, Arturo, that employ intimacies such as affection, joy and purring as elements of production. These organic and emotional ingredients are distilled through processes borrowed from Vibrational Medicine, with the distillate permeating a series of new papier-mâchés. These are stacked on live edge wooden shelves made in collaboration with designer Mark Thurgood from wood sourced from Kew Gardens in southwest London, home to the largest and most diverse botanical and mycological collection in the world.