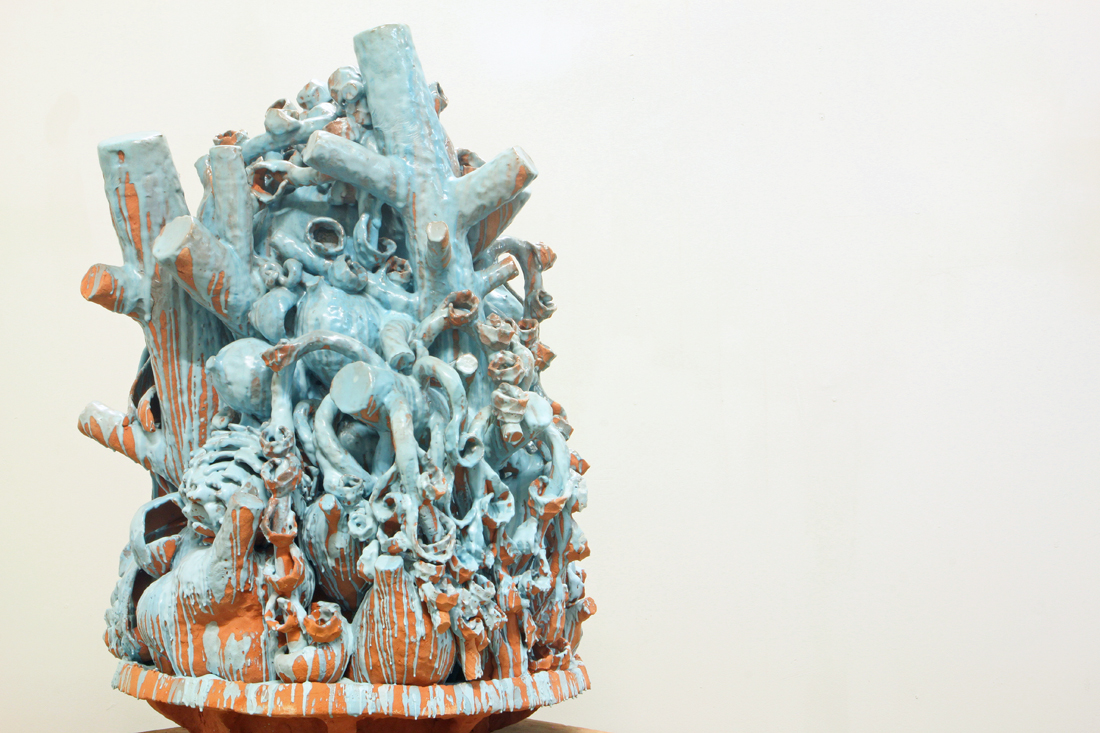 David Hicks: Seed
831 N. Highland Ave.
Jan 09, 10 AM - 6 PM — ends Feb 13, 2021
An exhibition of ceramics and drawings by David Hicks, inspired by and in dialogue with the agricultural landscape surrounding Hicks' home and studio in Visalia, California. The installation includes sculptural work that is oversized, freestanding and wall-mounted, as well as a variety of smaller, talismanic tabletop pieces. The exhibition title, 'Seed,' refers to the artist's ongoing interest in growth, abundance, and cyclicality. This is Hicks' first solo exhibition with the gallery.