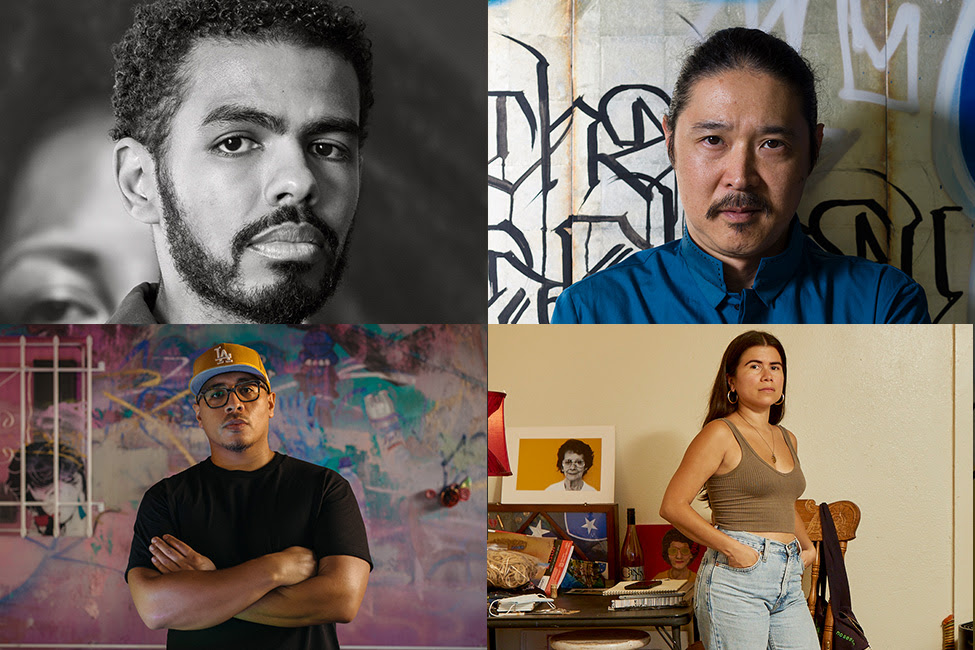 Artist Conversation: L.A. Futurism
👀
45 N Venice Blvd., Venice, CA 90291
Jan 13, 2 PM - 3 PM — ends Jan 13, 2021
Artist Conversation: L.A. Futurism with Kohshin Finley, Gajin Fujita, Patrick Martinez and Gabriella Sanchez, moderated by Kris Kuramitsu
L.A. Louver cordially invites you to a live virtual conversation with '45 at 45' artists with Kohshin Finley, Gajin Fujita, Patrick Martinez and Gabriella Sanchez. The discussion will be moderated by Kris Kuramitsu, Deputy Director and Senior Curator at The Mistake Room.
All natives of Los Angeles, the artists will talk about how the city has influenced their work, and their hopes and visions for the near and long-term future of this unique place.
Following the conversation, the panelists will be available to answer questions during a live Q&A.
RSVP:
us02web.zoom.us/webinar/register/2516034731084/WN_Fj24cL0gRgKKlikIFS1pXw