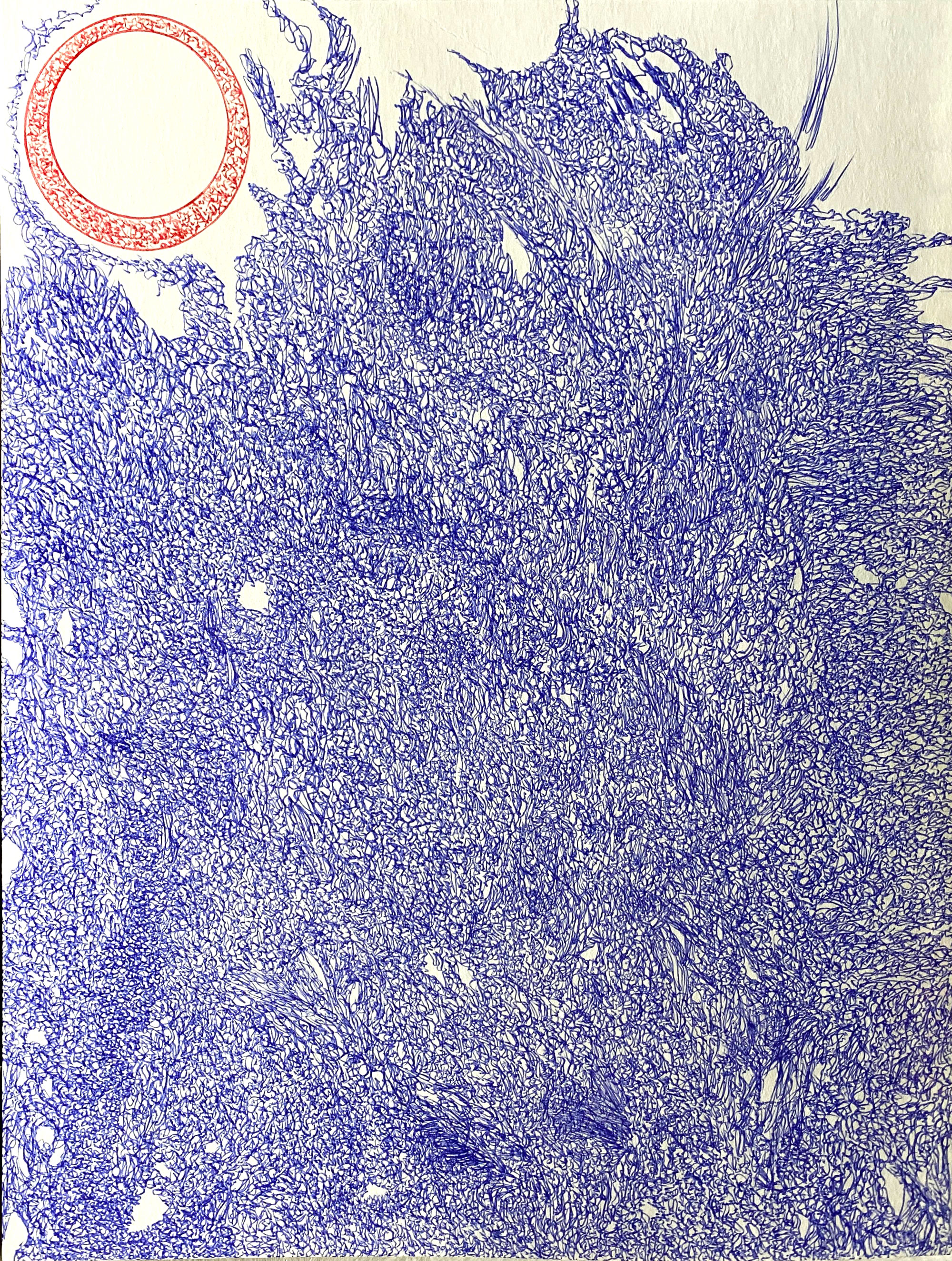 Anthony E. Hobson: Meditation Illustrations
5355 Cartwright Ave, #116, North Hollywood, CA 91601
Jan 24, 2 PM - 5 PM — ends Feb 28, 2021
Don't miss artHYPE's unique curation of almost 100 hand-drawn compositions by Anthony E. Hobson. Each drawing was completed in 2020, taking about eight hours to complete. An act of calming mediation for the artist, these drawings also become objects for contemplating the artist's automatic and intentional expression.
Hobson uses both hands to draw the hundreds of loops in each meditative drawing. The circle element in his pictures helps him focus on clarity, away from alcohol and bad memories. The small drawings take about eight hours to complete. Anthony's beautiful handwriting on the back of each drawing notes the day and random thoughts and inspirational quotes. Anthony has a hug for everyone in normal times. He hopes that sharing his story and his illustrations with the world will also help people feel less alone.
Anthony E. Hobson was born in South Central L.A. and raised by his Grandmother. She kept him from joining gangs and getting into drugs. Before his Grandmother took him in, his biological Mother would sit him at the kitchen table with pieces of copy paper and blue and red pens. She would tell him to draw when she was with her boyfriend. This was how Anthony taught himself to draw. He experienced a traumatic incident with his mom, whom he loves and forgives, which led to a break in his drawing. His Grandmother took good care of him with a better life, and he continued to help the family with their art projects. In Middle School, Anthony was in a busing program to the North Valley. He found a different world that led him to be a successful student and escape South Central L.A., where he lost many elementary peers to deaths by gangs and drugs. Anthony began lifting weights at age 14 after his bike was stolen.
Hobson fought alcoholism after a 2008 divorce. He worked many years and much overtime at Anheuser Bush, struggling to support his growing daughters and remain in his apartment. Hobson temporarily moved into a storage unit and lived with friends. He became a security guard for a clinic in 2019, which often required restraining patients. His daughter suggested drawing to unwind from the stress and calm his mind. Hobson's housing is still precarious as he seeks a permanent home and work, and he has been sober since October 2019. Hobson and artHYPE are donating a portion of each sale to benefit SHE IS HOPE LA,
www.sheishopela.com
For press interviews or questions about Anthony E. Hobson please contact
tisha@sheishopela.org
Anthony E. Hobson, Meditation Illustrations, January 10 – February 28, 2021
artHYPE Gallery
5355 Cartwright Ave #116
North Hollywood, CA 91601
213.713.6643
www.arthype.net