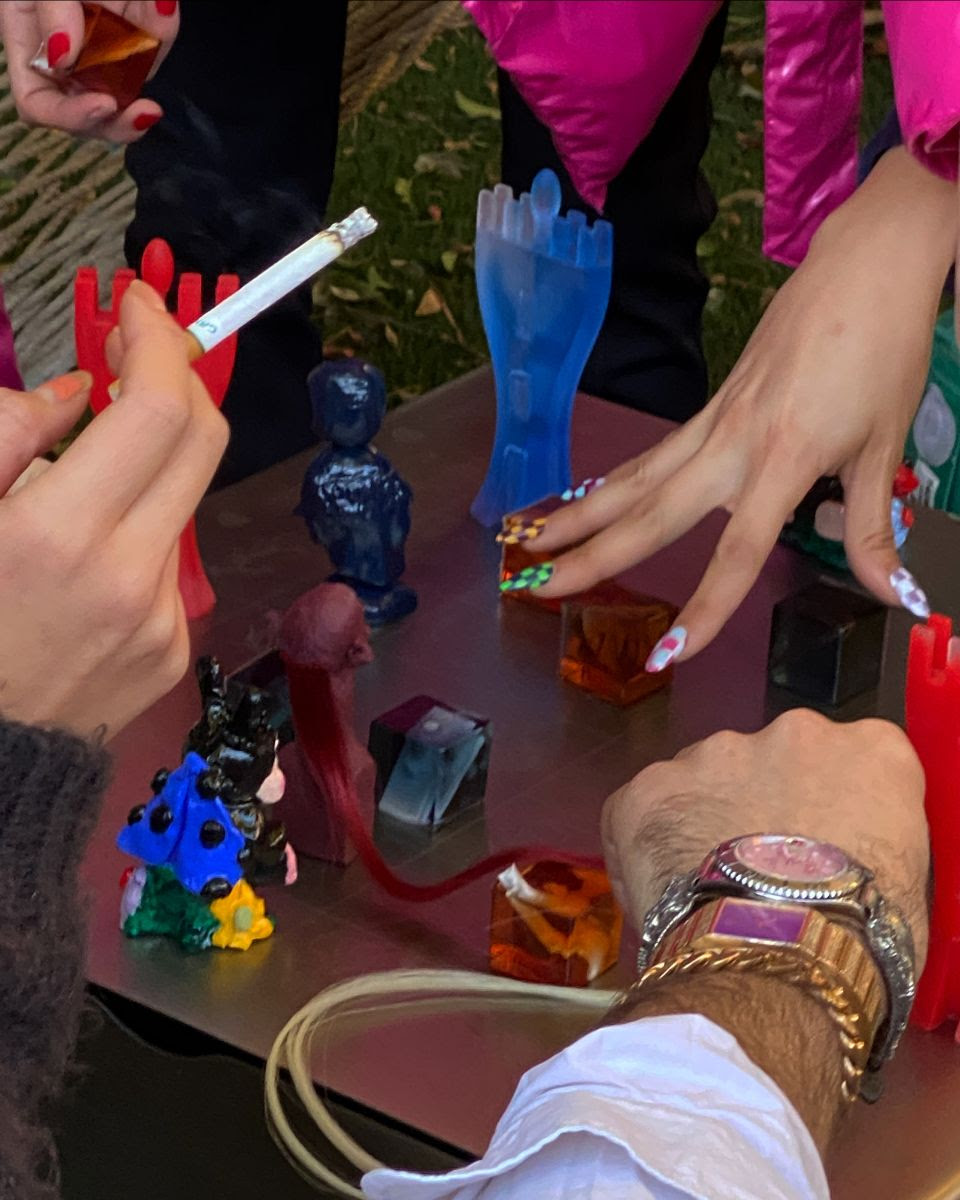 CHESS, MON AMOR
Los Angeles, CA
Jan 15, 6 PM - 9 PM — ends Feb 13, 2021
FEATURING:

SER SERPAS (pawn)
GAETANO PESCE (rook)
YVES TUMOR (knight)
BERNHARD WILLHELM (bishop)
TREMAINE EMORY (queen)
ALAKE SHILLING (king)
MANDY HARRIS WILLIAMS (didactics)

CHESS, MON AMOR - the first of its kind - fine art exhibition on chessboard - cum - luxury design product - cum - hyper exclusive collectible. Chess is a way to renew, a way to grow and to learn, a transcendent gift from our ancestors used for centuries by philosophers, artists, visionaries, avant gardes, crusaders to pass the time, to scheme, to understand the essence of life, to ponder l'exi-stànce, to escape the resilient fog of destiny's natural reticence, to feel a sense of greater connection, to feel anything at all, even if just for the short duration of a game.

...It is said PASSION keeps mad people sane and drives sane people to the depths of madness they so desire and while you may call it madness, we call it AMOR...

CHESS, MON AMOR features the work of 7 visionaries, all iconic in their own right and in their own field: Alake Shilling (king), Tremaine Emory (queen), Bernhard Willhelm (bishop), Yves Tumor (knight), Gaetano Pesce (rook), Ser Serpas (pawn), Mandy Harris Williams (board inscriptions). Each artist was responsible for the design and production of a particular chess piece in collaboration with AMOR.

The exhibition will open online January 15, 2021 and will available be for sale as a limited edition of 20.

Curated by Carlye Packer and Noemi Polo. Images by Chloe Pang.