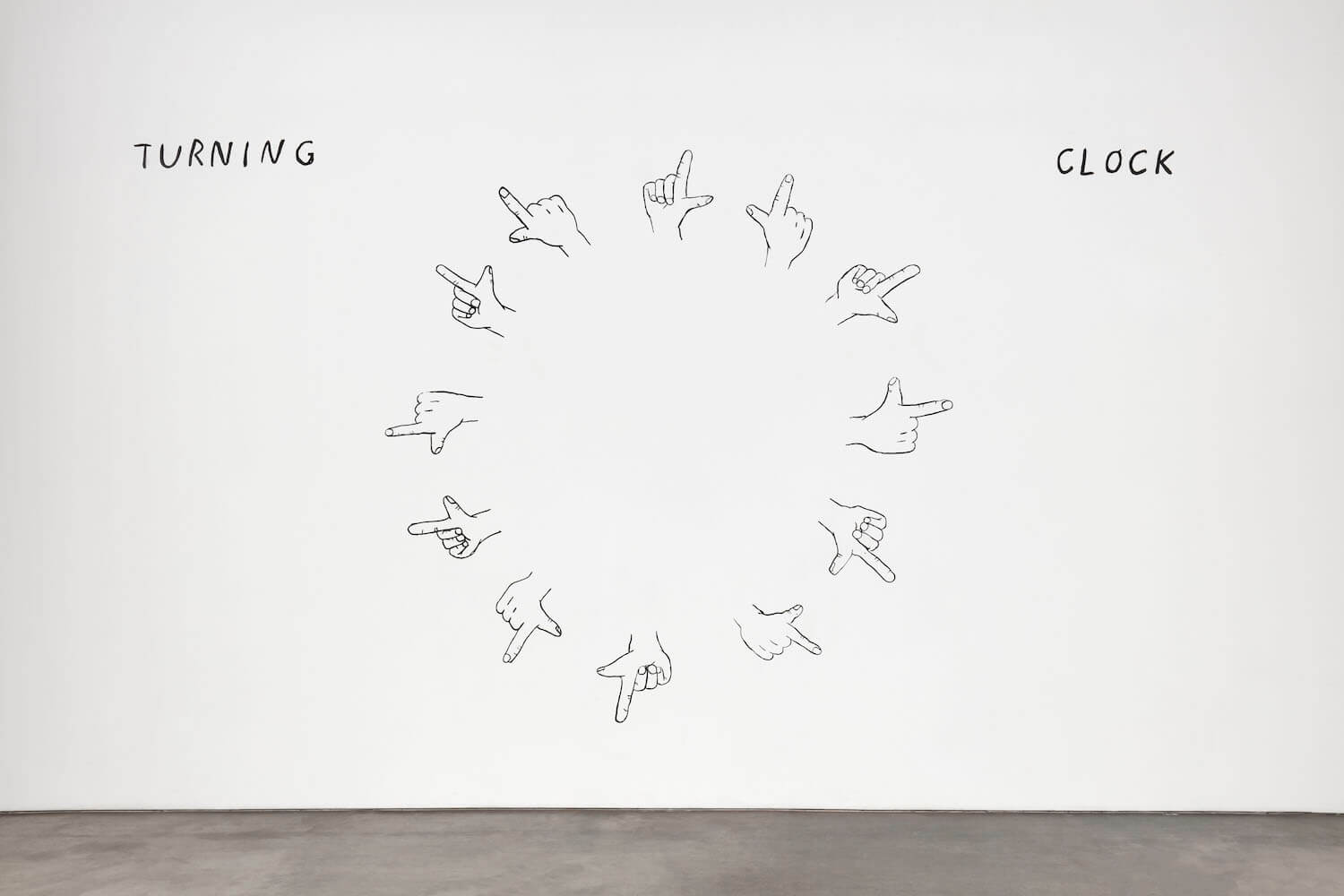 Christine Sun Kim: Trauma, LOL | Em Rooney: Women in Fiction
2245 E Washington Blvd., Los Angeles, CA 90021
Jan 16, 12 PM - 4 PM — ends Jan 23, 2021
Christine Sun Kim: Trauma, LOL
December 12, 2020 - January 23, 2021

François Ghebaly is proud to present 'Trauma, LOL,' an exhibition by the acclaimed multidisciplinary artist Christine Sun Kim. Rooted in visual communication systems like musical notation, infographics and internet memes, Kim's work explores broad conceptual terrain, from celebrating the complexity and elegance of American Sign Language (ASL) to considering the cycles of oppression and trauma inflicted upon marginalized groups like the Deaf community.

---------------
Em Rooney: Women in Fiction
December 12, 2020 - January 23, 2021

While Rooney is known for creating sculptural framing devices for her photos, this marks her first exhibition of stand-alone sculptures, almost all of which assume the form of flowers. An emphasis on tactility and process has always been evident in Rooney's photographic "containers," which deftly merge two differently valued modes of knowledge acquisition: sight and touch. Focusing on sculptural forms allows Rooney to continue drawing connections between materiality, touch, and the ethics of care. The show also includes a new series of photographs inspired by Garry Winogrand's 1975 book of street photography, Women Are Beautiful' The two bodies of work are united under the show's title—"Women in Fiction." There's a small conceptual leap between women in fiction and woman as fiction. The title nudges us to consider this construction, but also gives us permission to take pleasure in it. Rooney nimbly employs symbolic containers that are all too easily overdetermined—woman, flower—without allowing them to get backed into theoretical dead-ends.