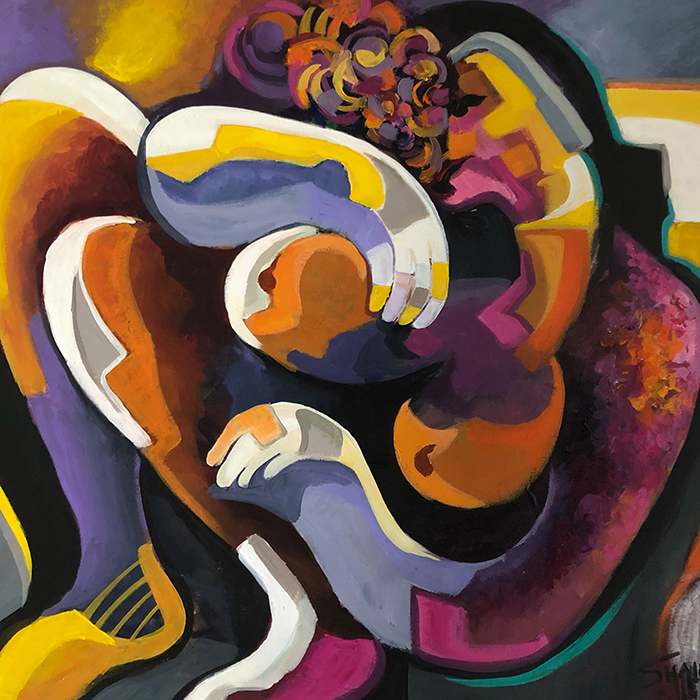 Shalla Javid: Inhale Possibility, Exhale Creativity | Eran Barnea: #mirrorselfies | Windward
5458 Wilshire Blvd Los Angeles, CA 90036
Feb 16, 11 AM - 7 PM — ends Mar 13, 2021
TAG Artists Shalla Javid, Eran Barnea, and special exhibits
February 16—March 13

Exhibitions open February 16, 2021 at TAG Gallery, 5458 Wilshire Blvd, Los Angeles, CA 90036. TAG is open 11am-5pm, Tue-Sat. Viewing reception, February 20, 11am-7pm.

Shalla Javid Inhale Possibility, Exhale Creativity
"The intimate experience of making art allows me to express ideas, thoughts, and feelings," explains artist Shalla Javid. "Satisfaction comes in knowing when a piece is finished. Joy comes in that special moment when someone connects with a painting and wants it to become part of his or her life."

Eran Barnea #mirrorselfies
"My work is an admiration and recognition of mirror-selfies as a visual pinnacle of the age of individualism and self-expression," tells Eran Barnea. "Yet the choices of poses are limited to a global standard of current social trends. As an artist I apply no judgment on the subject, I don't pose the models but merely copy their aesthetic judgement, or the lack of it."

TAG Artists present Windward

The collective community at TAG Gallery presents a fresh, all-member fine art showcase exploring the wind. Reflective of Los Angeles and the places from which they've blown in, TAG's artists share works across a diverse collection of fine art media in our South and East Galleries.