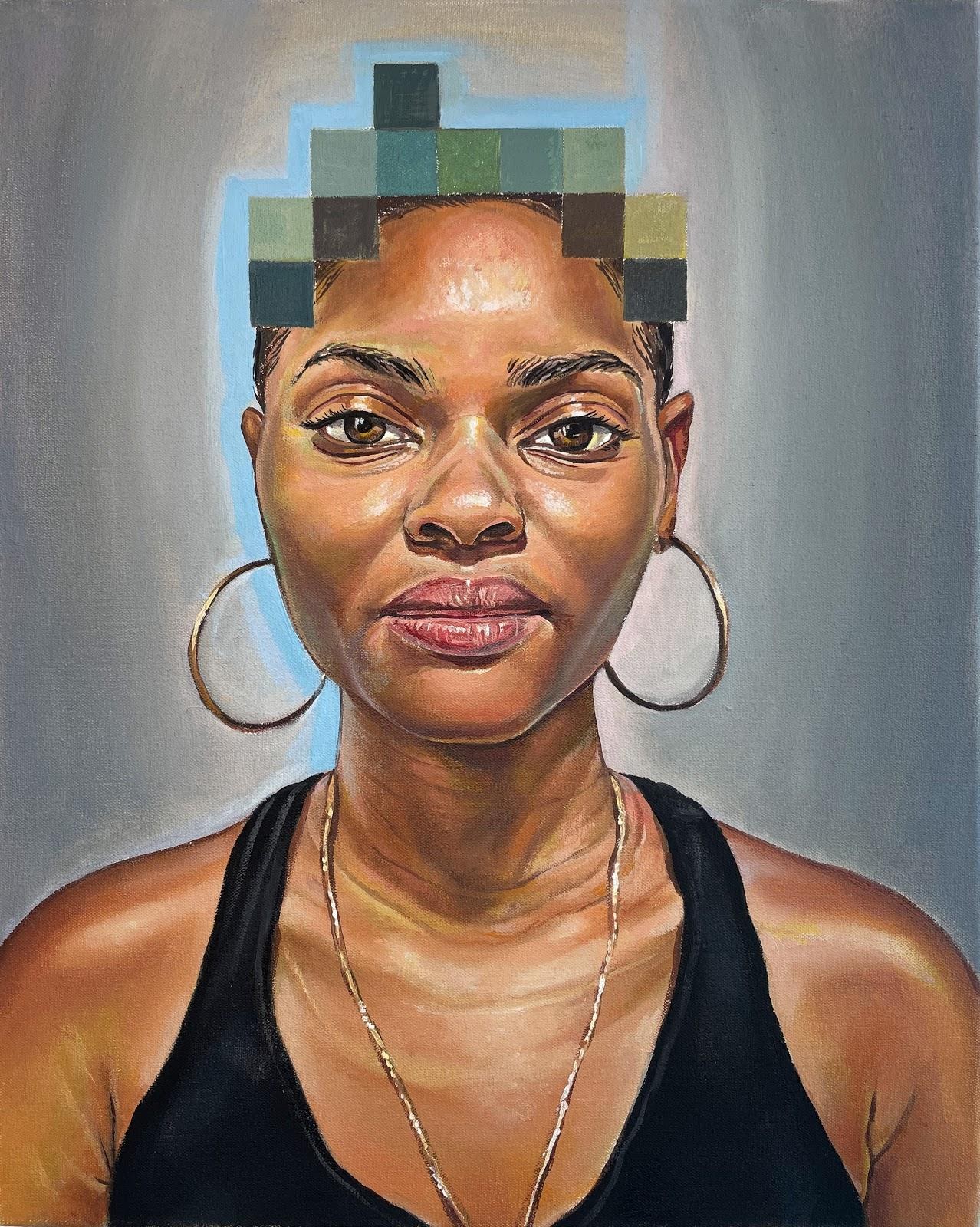 The Fact of Blackness
5654 W. Adams Blvd.
Feb 12, 12 AM - 12 AM — ends Mar 12, 2021
February 2021 (Los Angeles, CA) ---- Dominique Gallery is pleased to announce THE FACT OF BLACKNESS, a group exhibition guest curated by Jasmine McNeal, founder of Other Faith Art, on view from February 12, 2021 through March 12, 2021, exclusively online via Artsy.net
This group exhibition features a selection of emerging and mid career Black artists including Roger Allan Cleaves, Marcus Davies, Jasmyne Hampton, Lanise Howard, Steve A. Prince, and Laneigh Ramirez and more. THE FACT OF BLACKNESS serves as a visual documentation of identity and references, inspired by psychiatrist and philosopher Frantz Fanon's notable essay of the same title from the fifth chapter in his groundbreaking book Black Skin, White Maks (1952). Fanon's essay starts with his encounter on a train as he is subjected to white gaze and belittled for the color of his skin. At that moment, Fanon asserts, "I burst apart. Now the fragments have been put together again by another self."
THE FACT OF BLACKNESS uses contemporary portraiture, abstraction, figuration, and printmaking to show the ways in which words, references, stereotypes and images have fragmented Black identity and experience. McNeal's curation of artists and works conjures Fanon's sentiment and exploration of Black consciousness in relation to whiteness. Each of the works convey a similar feeling among Black creatives -- the sense of being outside of oneself, moving between work, business, and self love -- further reinforcing Fanon's notion of objectification and existing through the lens of others.
The artists included in THE FACT OF BLACKNESS do not speak for all or provide answers to global racism and inequality. However, their work provides a small glimpse into their personal experiences and perspectives. The recent racial uprisings and ongoing pandemic have revealed deep flaws in our history and forced governments, companies, schools, cultural institutions and enterprises to confront and resolve disparate representation. Dominique Gallery is proud to correct some of this disparity by working alongside a growing community of other Black galleries, artists, curators, collectors, and advisors.
Due to the ongoing COVID-19 pandemic, THE FACT OF BLACKNESS will be presented exclusively online through Artsy and will consist of additional virtual programming, including walkthroughs, panel discussions, and more to be further announced.
For additional information on the show (price list, etc) email
info@dominiquegallery.com
Be sure to follow
(@dominique.gallery
and @other.faith) for updates.