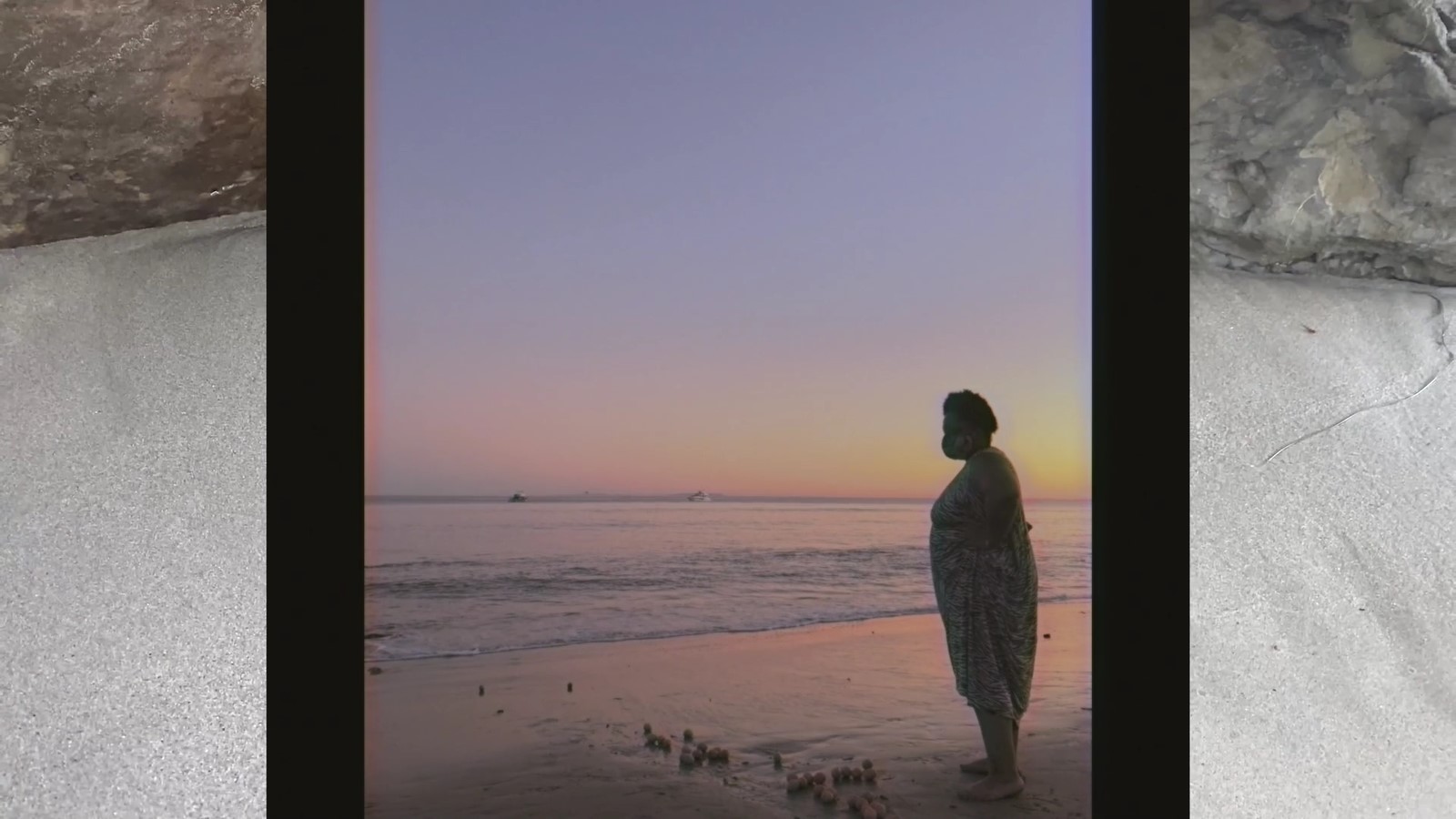 Patrisse Cullors: Whispers: Pray for LA
👀
8629 Crenshaw Blvd, Inglewood, CA 90305
Feb 06, 12 PM - 12 PM — ends Mar 06, 2021
View the video:
www.crenshawdairymart.com/
Whispers: Pray for LA is Patrisse Cullors' latest work developed amidst an unprecedented surge in COVID-19 cases in Los Angeles this past winter. As part of a larger ongoing project entitled 'Pray for LA' launched by her artist collective, The Crenshaw Dairy Mart, at the beginning of 2021, the initiative and forthcoming works are an offering to the thousands of Angelenos and their families suffering from the intersections of COVID-19, racism and the ultimate neglect of a county, state and country that has deliberately focused on profit over people.
Cullors' whispers specifically calls us to the ocean to offer up our hearts, our grief and our fight to see the death and sickness that surrounds Los Angeles county as it fights to keep afloat amongst the terror of covid-19.
Whispers asks all of us to call for a world where every family has access to healthcare, to food, to shelter.
Whispers asks us to dream and practice this vision through abolition.
This video project was commissioned by Tilt West, a Denver-based arts nonprofit. It will be included in the third volume of the tilt west journal, devoted to the topic of art and labor, scheduled for release on September 2, 2021. You can check out the second volume of the Tilt West journal, on art and community here.
Directed and produced by: Patrisse Cullors
Edited by: Giovanni Solis
Scored by: Meshell Ndegeocello