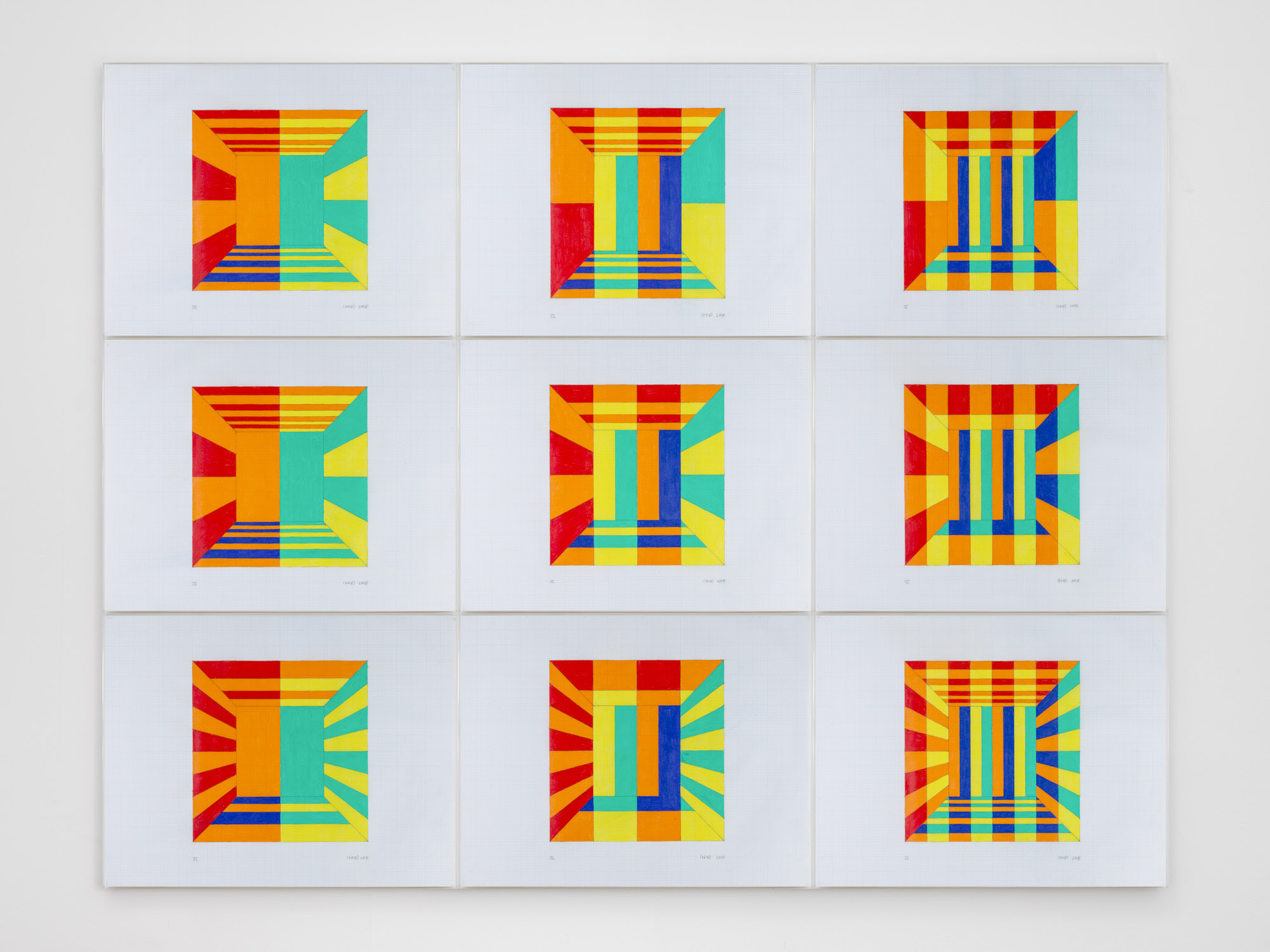 Jim Isermann: Hypercube
6150 WILSHIRE BLVD, LOS ANGELES CA 90048
Feb 13, 11 AM - 6 PM — ends Apr 10, 2021
Praz-Delavallade is pleased to present Hypercube, a solo exhibition by Jim Isermann. Isermann's ouevre encompasses an astonishing variety of mediums including painting, drawing, sculpture, site-specific installation, and graphic and product design. With pattern, color, geometry, and repetition as cornerstones and generators, Isermann's sources of inspiration are diverse and eclectic, ranging freely across decades and disciplines. It is an enterprise anchored by core principles of structural logic, precision, and integrity ignited by areas of texture, complexity, unexpected juxtaposition, and blasts of brilliant color.
For his upcoming exhibition with the gallery, Isermann has developed a new series of drawings and paintings built on the perspective of a hypercube. Technically, a hypercube is an attempt to represent the 4th dimension. In these new works, Isermann sets out to describe the position of 2, 4 or 8 stripes on opposite sides of a cube in a rigid system of divisions and colors that result in asymmetrical compositions. As the viewer walks through the gallery, the associations between the works and the system that Isermann has developed begin to take shape and coalesce.
Jim Isermann (b. 1955 in Kenosha, WI) lives and works in Palm Springs. He was most recently the subject of a solo retrospective at the Palm Springs Art Museum. His work has been exhibited widely at institutions such as the Van Abbe Museum, Eindhoven NL; the Museum of Contemporary Art, Chicago IL; the Hammer Museum, Los Angeles CA; Portikus, Frankfurt DE; and Le Magasin, Grenoble FR amongst others.
Hypercube will open to the public on 13 February and will remain on view through 10 April 2021. Complimentary parking is available in the lot adjacent to the gallery. For all inquiries please contact Anthony Salvadorr at
anthony@praz-delavallade.com
.