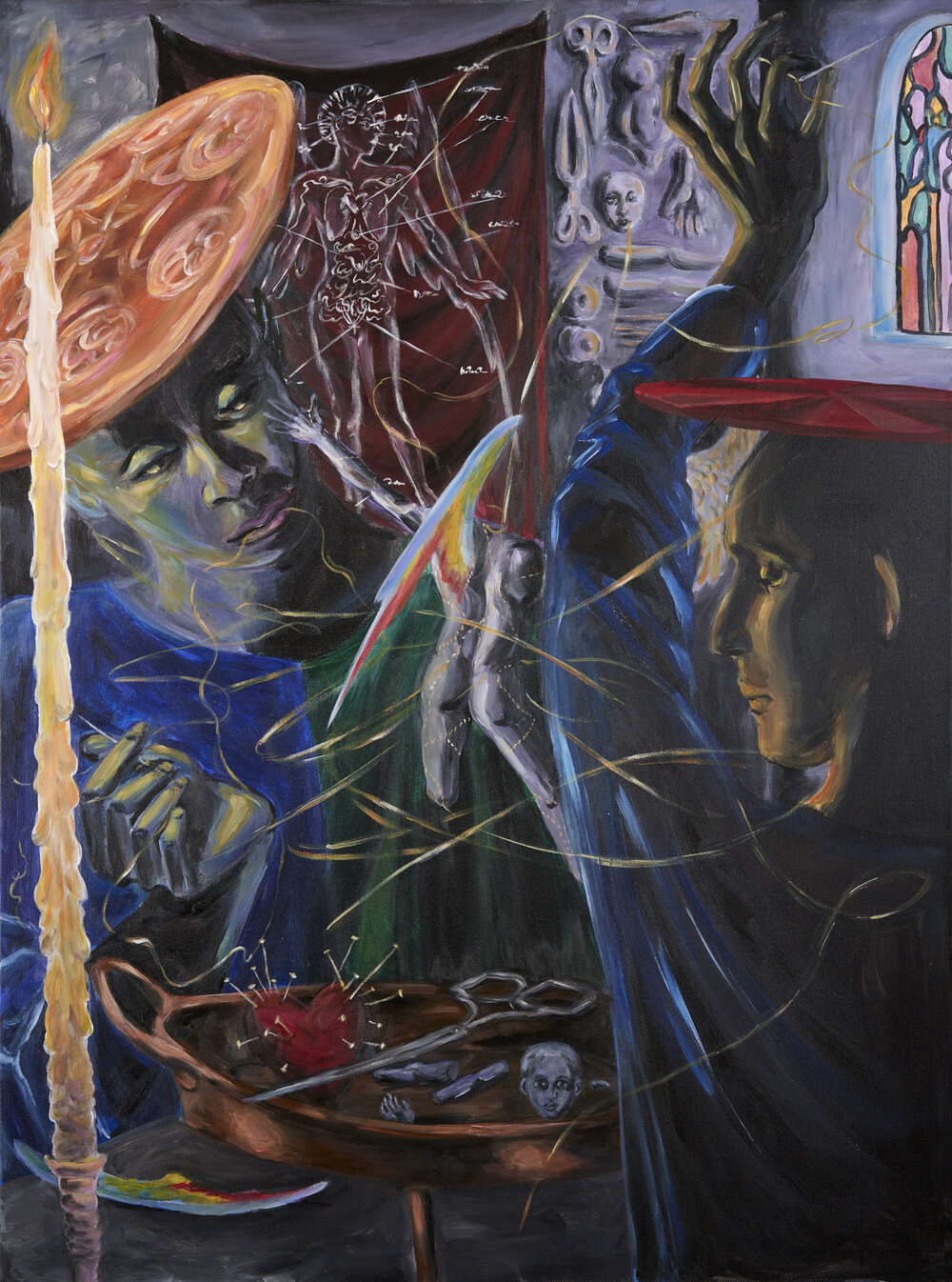 Eden Seifu: The Puzzle Of Dust Times Dust Equaling Fire
👀
1051 S. Fairfax Ave. Los Angeles, CA 90019
Feb 17, 12 PM - 6 PM — ends Mar 06, 2021
February 10 - March 6, 2021
By Appointment Only

'The Puzzle Of Dust Times Dust Equaling Fire' is an apt exhibition title for the lyrical beauty of Eden Seifu's paintings. Her first show in Los Angeles follows on the heels of a 2020 debut at Deli Gallery in New York. Humor is abundant here without ever being jokey: a cave painting woman with palette in hand or elsewhere the artist as gestating pearl in an undisturbed oyster. Flashes of glamour pop up in other pieces like the Klieg-lit dancer escaping from an exploding cake in Cake Girl. "I like contrived mystery," says Seifu.

The New York Times observed that "looking at her work often feels like entering a story midstream, when you don't know the setting, but it's clear that the stakes are high." Seifu traffics in fantasy and surrealism with equal measure apparent in a canvas like "Two Angels Sew My Body Back Together," echoing elements of Picabia and Salle, yet somehow more mysterious.

Eden Seifu (b. 1996) was born in Boston, Massachusetts and lives in Seattle, Washington. She received a BA in Communication at the University of Washington, where she also studied Art History, in 2018. She has exhibited at the Center on Contemporary Art in Seattle and Deli Gallery, Brooklyn and has had paintings published in the University of Washington Bricolage Journal. Her work was most recently in 'Friend Zone' curated by Vaughn Spann at Half Gallery, New York.