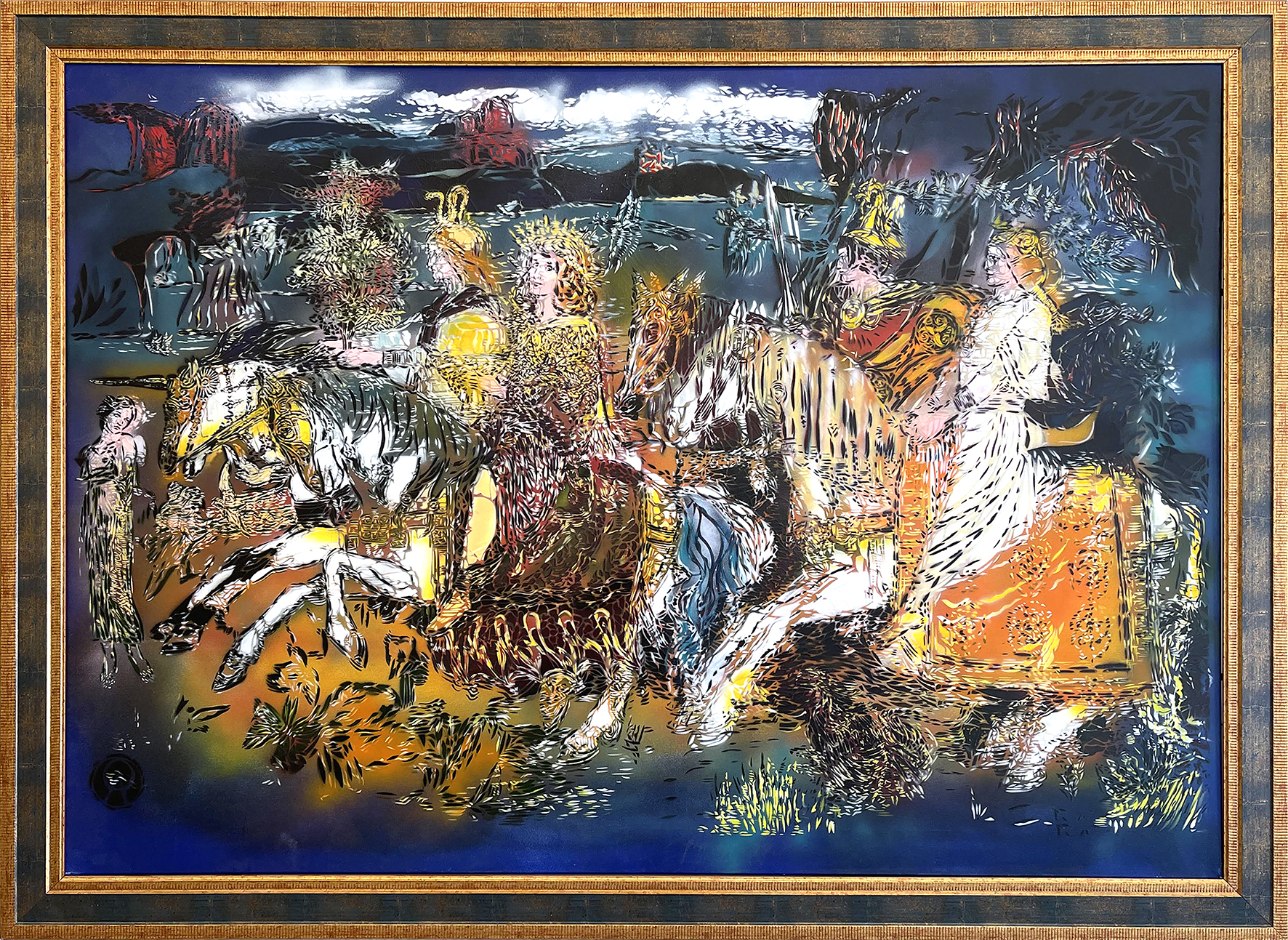 ARTISTE OUVRIER: HOLLY STENCIL WOOD
👀
616 South La Brea Ave, Los Angeles, CA 90036
Feb 27, 11 AM - 4 PM — ends Apr 10, 2021
Holly Stencil Wood is the first solo show of French Los Angeles based artist "ARTISTE OUVRIER."

Regarded as the most talented stencil artist of his generation (according to the press), ARTISTE OUVRIER (AO) is an internationally acclaimed street artist with a career of over twenty years and has swiftly moved in to being one of the top stencil artists in the world.

ARTISTE OUVRIER invented a unique technique of working with stencils known as "double layer", using only 2 stencils on each artwork versus the 5 or 6 used by most of the stencil artists. Founder of WCA, Free University of Stencil Art, he teaches his technique to a range of young artists.

He is widely recognized for his refined hand-sprayed stencil works, which contain a high level of details and its vibrant colors. He is very much influenced by the art of the 19th century, in particular Pre-Raphaelite painting and the Art Nouveau.