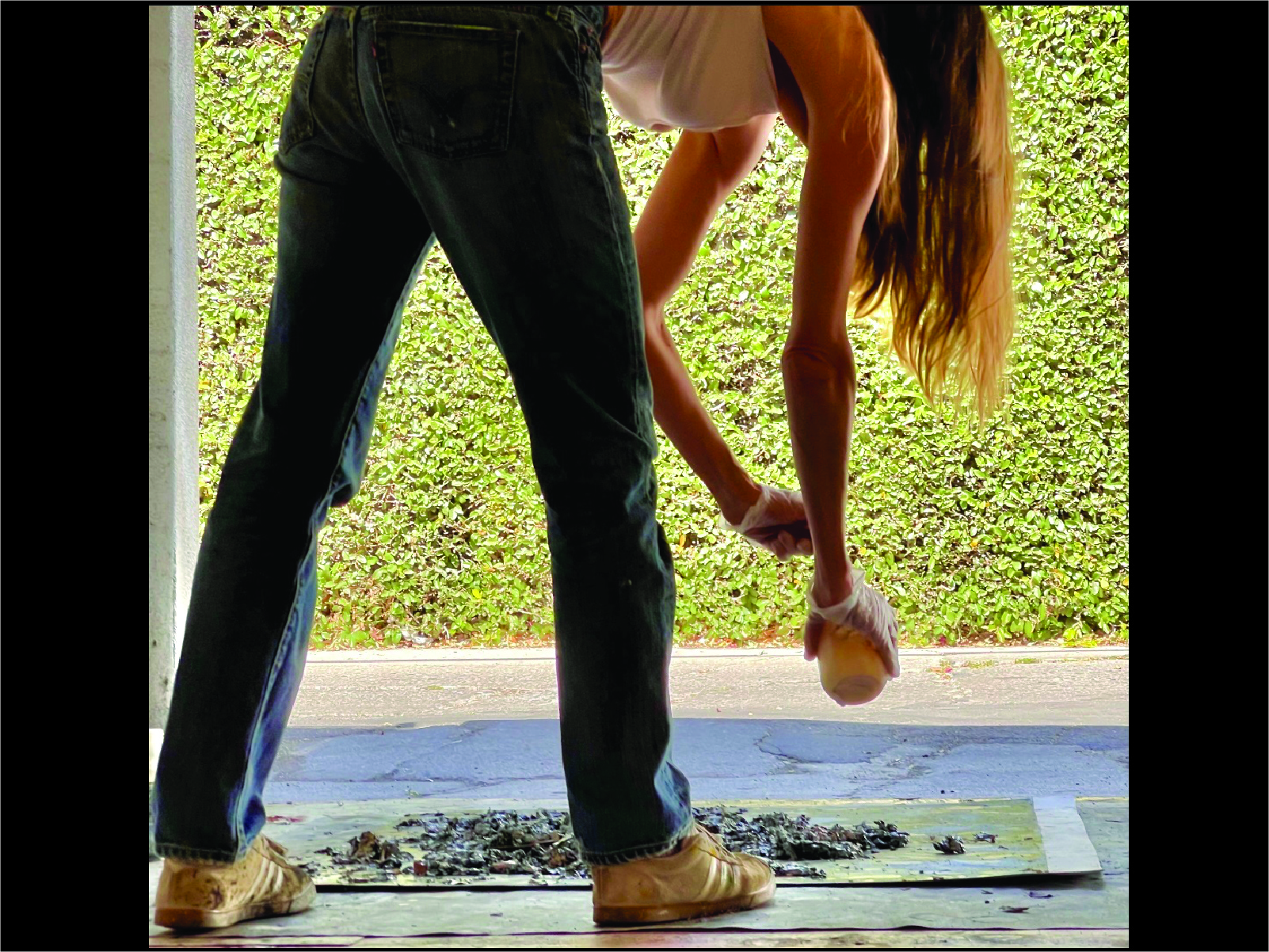 DEB: SALVATION IS MY ONLY FUNCTION HERE | Painted in Residence at LIBERTINE: 2020-21
👀
6817 Melrose Avenue, Los Angeles, CA 90038
Mar 13, 6 PM - 8 PM — ends Apr 09, 2021
Indoor/Outdoor/Online Opening 6pm Saturday March 13, 2021
Performance by the Artist
---
DEB has a procedure. As simple and profound as the old school. It is: recycling paint, up and down, from floor to wall, wet-dry-scrape-repeat. In a garage - randomly situated - like Pollock's barn. The paintings appear deceptively old-school like abstract expressionism yet are actually innovative, unprecedented. The aim is not to show a new perspective within the frame or even to show a new heroic act - but to make material speak. They are not two dimensional but three dimensional. These paintings, in person, are much more affected by the artist's geist than were the old timers. Thus they are four dimensional. It is as if the material is of her own flesh…as it is with a woman…a mother. Maybe this is how she "casts off the father" - in a way that shows the "heroic force" of her life, her drive, her genius. The "neo-brutalism" and "concrete alchemy" of DEB's work make possible a new "object-language" that incorporates its own "meta-language" altering the relationship of the artist to the critic, collector, and gallery. The work is a form of post-conceptual base materialism: analytic, abject, sacred in its singularity - the remainder of a life lived as performance.
----
For the duration of the pandemic DEB has pioneered the artist-in-residency program at LIBERTINE, along with her husband BOYD and their son. They have worked to transform the space and operations of the gallery for future exhibitions of other Guild members, while DEB has produced her new body of work in the studio. The installation and performance reveals for the first time the material action, psychic healing, and spiritual alchemy behind DEB's paintings.
We are excited to welcome you back into the space for our intensive Spring/Summer 2021 program.
Entrance will be through the open-air garage on the alley, or by limited admission at the gallery door.
For virtual attendance link please email
list@libertine.org