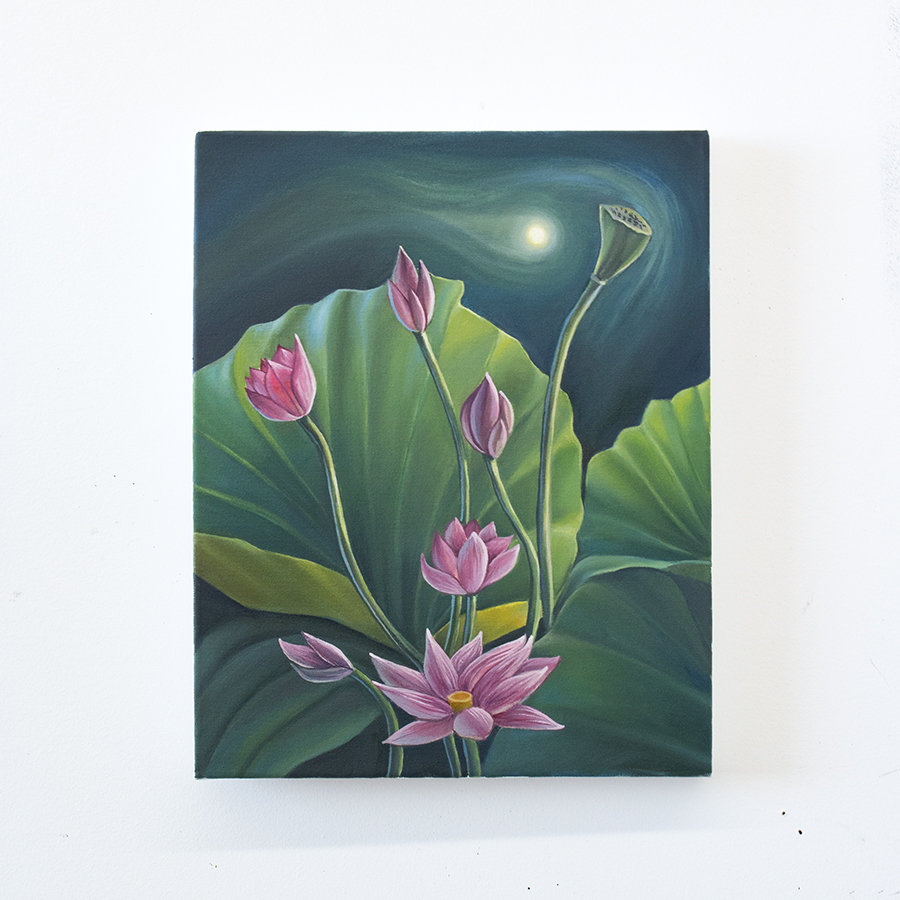 Lanise Howard: Eutierria
824 S Los Angeles Street, Ste. 509, Los Angeles, CA 90014
Mar 13, 11 AM - 4 PM — ends May 09, 2021
OOF Books is pleased to present Eutierria, an exhibition of paintings by artist Lanise Howard. The sensation of eutierria—a word of eloquent Greek roots that succinctly articulates the act of becoming one with nature—sweeps through these works, giving them a quality of mysticism that manifests in imagery from ancient Egypt and recurrent lotus motifs. "Every artist has their flower," Howard says.

The subjects of the artist's paintings, both human and flora, are at a precipice; we have come upon them as they begin to coalesce. Taking up themes from Naturalism in Renaissance art, one can see in the expressive gazes of Howard's muses that they are all at once faltering and precocious as they begin finding themselves within their settings—relatable in the untold complexities that they reflect back at the viewer.

Lanise Howard (b. 1993) lives and work in Los Angeles. She received her BFA from Otis College of Art and Design. Recent solo exhibitions include Cycles of Time, Sola Contemporary, Los Angeles (2018). Recent group exhibitions include: Black Voices; friend of mine, Ross-Sutton Gallery, New York (2021); Show Me the Signs, Blum & Poe, Los Angeles (2020); Made in California, Brea Art Museum Gallery, Brea, CA (2019); and many more.

Viewing by appointment only.