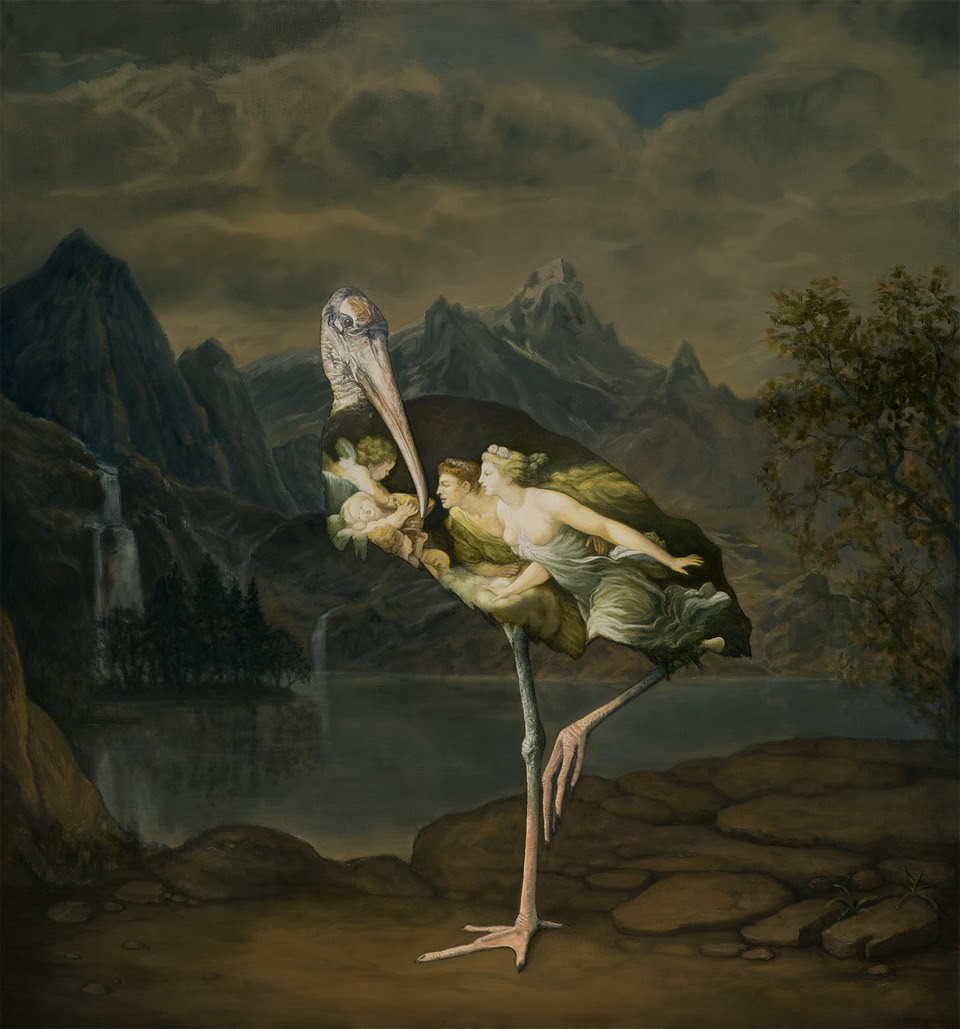 Carolynda Macdonald: Sanctum | Jean-Pierre Arboleda: The Revivalist | Deidre Sullivan-Beeman: No Living Creature Knows
👀
633 N. La Brea Ave, LA, CA 90036
Mar 27, 12 PM - 6 PM — ends Apr 27, 2021
Opening Saturday March 27th // 12-6pm
In-Person by Appointment
email
rsvp@kpprojects.net
to schedule your visit
Masks and Social Distancing Required
For inquiries or an advance preview, contact
preview@kpprojects.net
or call +1.323.933.4408
---------------
Carolynda Macdonald: Sanctum
KP Projects is thrilled to be presenting Carolynda Macdonald's first West Coast exhibition entitled "Sanctum"
"A theme began to emerge in this body of work as I considered the paintings to be ornithological studies from a lost world. In 'Sanctum' I have explored the private realm of thoughts and feelings of the human condition: love and hidden desires, inner turmoil and vulnerability, motherhood and protectiveness."
---------------
Jean-Pierre Arboleda: The Revivalist
Jean-Pierre Arboleda's life long passion for animals is evidenced by his newest series of paintings of animal healers. Invoking spirituality, peacefulness, and beauty as a counter to toxicity and destruction, his mystical creatures use ritual and awareness to restore balance to the natural world.
---------------
Deidre Sullivan-Beeman: No Living Creature Knows
Under the title "No Living Creature Knows," Sullivan-Beeman – who is a self-taught figurative artist – depicts her signature "girls" in dreamlike and hyper-real milieux, in play with their animal companions/spiritual daemons. Her underlying sense of magic realism combined with the many layered egg-tempera technique she employs, creates pieces that seem to glow from within, and connect with viewers on a subconscious, metaphysical level. It is Sullivan-Beeman's first time showing with KP Projects.
In her artist's statement, she says, "In this series of allegorical work, I connect the wisdom of living things with the wisdom of the unknown. The collective unconscious joins the contents of my dreams with a magical, subliminal, and deep well. Pairing my girls with their animal guides leads them all to truth."
Deirdre Sullivan-Beeman is a surrealist painter who uses modified oil and egg tempera Old Masters techniques to devise works of magical, feminist realism that aim to glow from within. Sullivan-Beeman creates a palimpsest that employs the imposed history and lore of the girl in empowering femininity. Her girls find their strength in a multitude of potentialities, sexualities, and charismas. Sullivan-Beeman views these girls as powerful, and wise. The narratives, iconography, and simulacra in her otherworldly works emerge from someplace subliminal. She often uses her dream journal as inspiration, exploring Jung's collective unconscious with an overt curiosity for the bizarre and esoteric such as alchemy, the tarot, and animal guides.