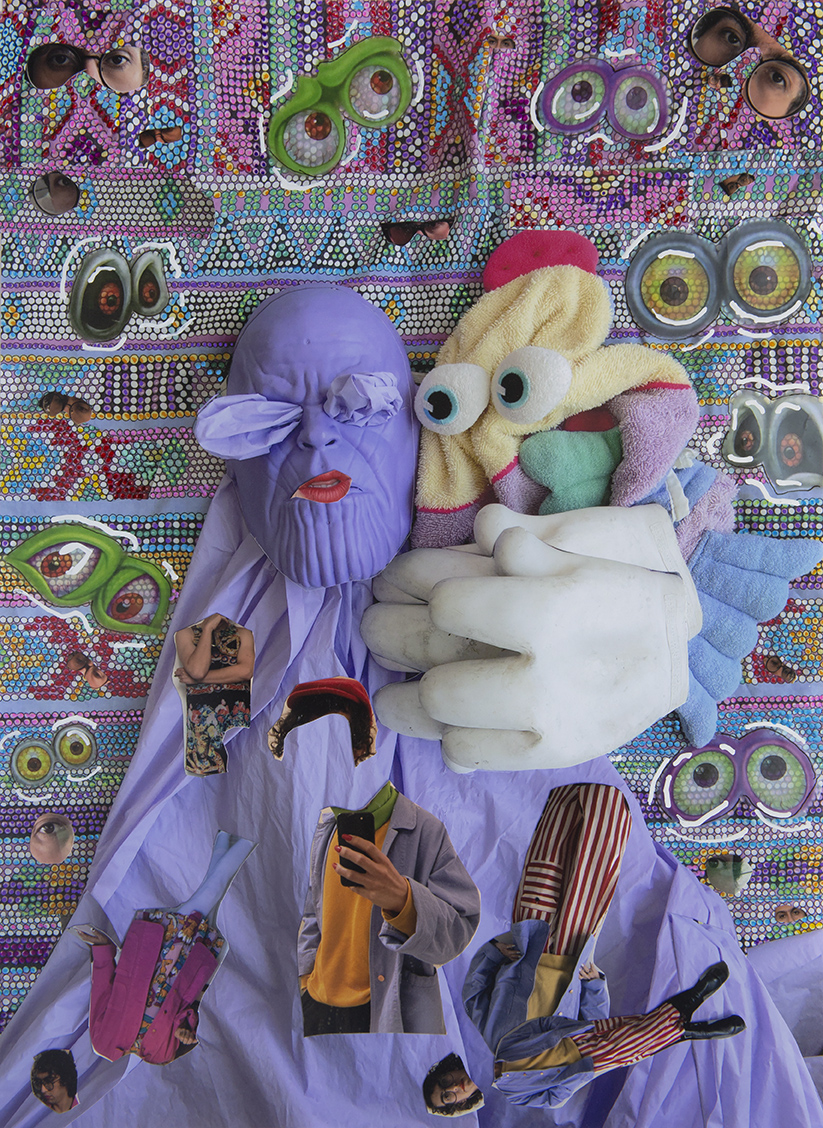 Paul Pescador: The Emancipation of P.P.
👀
4043 W Sunset Blvd. Los Angeles, CA 90029
Apr 03, 11 AM - 5 PM — ends May 22, 2021
Tyler Park Presents is pleased to announce "The Emancipation of P.P.", a solo exhibition with Los Angeles based artist Paul Pescador. The exhibition will be on view by appointment from April 3 through May 22, 2021. In Paul Pescador's first exhibition of photographs in three years the artist turns to themself as the subject to create their most personal body of images yet. Pescador looks to the medium of photography as a way to explore and document the process of shifting their own physical appearance as a trans non-binary individual. The exhibition consists of two parts, the larger body of work titled after the show and a smaller selection of images titled "Hello Horses, Goodbye Ponies".

"Emancipation...", references the 2005 Mariah Carey comeback album "The Emancipation of Mimi". Emancipation as both a form of self freedom as well as the manner that pop music and other cultural signifiers construct identity. The exhibition opens with a selection of still life images fabricated from studio materials such as: Halloween masks and costumes, wrapping paper, discarded fabric and dollar store tchotchkes. These various objects are built, photographed, and collaged to produce a set of cartoon-like figures juxtaposed with the image of the artist holding their cell-phone camera in frame. The images show the artist over the period of one and a half years as their form begins to shift both in their clothing embracing more feminine attire alongside bodily changes as hormone replacement therapy alters their weight, hair and muscle mass. Though these images may at first appear personal and intimate, as this is the first time the artist has put their own physical appearance within their photographic artwork, their usage is not limited merely as such. These images display how the body can become almost like paper doll cut outs or clippings from fashion magazines as their own body becomes complex compositionally to the background resulting in a series of highly dense images that oscillate between figure, pattern and abstraction.

The second part of the show "Hello Horses, Goodbye Ponies" references the 1991 film 'The Silence of the Lambs' character Buffalo Bill, a transgender villain who captures cisgender women and skins them to make a wardrobe from their skin. In one of the most iconic scenes from the film, Buffalo Bill stands in front of their dressing room mirror naked gazing upon themselves tucking their genitals between their legs as the Q Lazzarus song "Goodbye Horses" plays above. This scene functions as the apex of horror and pleasure of the character's controversy— a character who follows in the lineage of negative representations of trans figures in cinema. "Hello Horses, Goodbye Ponies" is encased within the intimate smaller room of the gallery where the artist looks to their own nude form as subject. Each image documents a segment of the artist's body as they mark up and trace themselves with black, red and white pigment. These line drawings accentuate the minimal elements of the image which have been reduced merely to skin and form. Though these images are much quieter than the bombastic "Emancipation...", in both selections of work the artist uses the site of their own body as space of exploration resulting in both pleasure, self doubt and the confidence and fears from this experience.

Paul Pescador (b. 1983) is a trans-nonbinary artist who works in film, photography, and performance. Select exhibitions and screenings include Biquini Wax, Mexico City; Deslave, Tijuana;  LADRÓNgalería, Mexico City; UV Estudios, Buenos Aires; 5 Car Garage; 18th Street Art Center; Armory Center for the Arts, Pasadena; Angels Gate Cultural Center, San Pedro; Human Resources; Institute of Contemporary Art, Los Angeles; Los Angeles County Museum of Art; the Main Museum; The Pit; LAND at The Gamble House; Park View;  X-tra Online; all within Los Angeles County. Select performances include Guggenheim Gallery at Chapman University, Orange; LADRÓNgalería, Mexico City; Performa New York; University of California, BerkeleyDurham Studio Theater; Los Angeles Contemporary Archives; Machine Projects; PAM Residencies; Hammer Museum (with KCHUNG TV); REDCAT; and ForYourArt at 6020 Wilshire Blvd. Their first collection of writing, CRUSHES: A NOVELLA, was published by Econo Textual Objects in Spring 2017. They received a BA from the University of Southern California and an MFA from the University of California, Irvine.