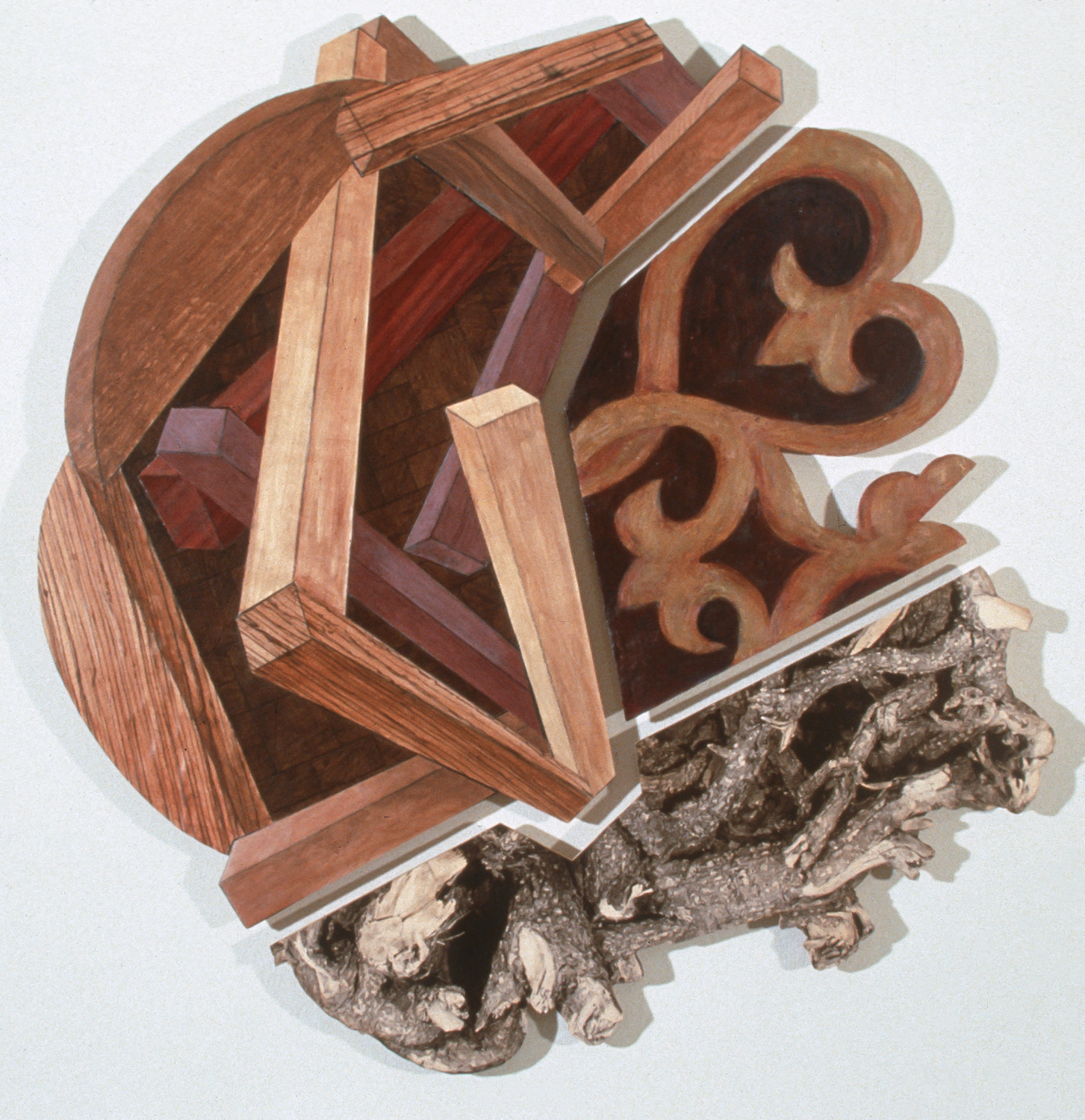 Dina Abdulkarim, Joyce Dallal, and Doris Bittar: MASH
3718 West Slauson Avenue
Apr 10, 11 AM - 7 PM — ends May 22, 2021
mash curated by Mark Steven Greenfield
Dina Abdulkarim, Joyce Dallal, and Doris Bittar
Hosted by SoLA Contemporary
3718 West Slauson Ave, Los Angeles, CA 90043
On View: April 10 – May 22, 2021
Opening Day: Saturday, April 10, 11 AM – 7 PM (open house style)
Panel Discussion: moderated by Mark Steven Greenfield, Saturday, April 24, 2021, 2-4 PM
Closing: Saturday, May 22, 2021, 2-4 PM
SoLA Contemporary's upcoming exhibition mash is an architecturally inspired collection, curated by esteemed LA-based artist and curator Mark Steven Greenfield, that draws on design elements whose origins can be found in the Middle East — a region of the world often portrayed through a reductive or biased lens. mash thoughtfully challenges mainstream stereotypes of the Middle East by portraying Arabesque architecture as a gateway to sacred spaces and spiritual experiences.
Architectural elements such as windows, roofs, and the very notion of a home are reimagined through the eyes of three different artists. By re-contextualizing traditional architectural design in a contemporary fashion, artists Dina Abdulkarim, Joyce Dallal, and Doris Bittar convey a message that is both deeply historical and socially relevant. Their art reflects the unique sentiments and lived-experiences that provide a window into another world — an opportunity for empathy.
"The artists all have a decidedly contemporary take on design motifs associated with the Middle East — infusing their work with a respect for tradition, while at the same time pressing against its long-held boundaries," says Greenfield.
The interplay between tradition and experimentation, old versus new, and East versus West, is a vital theme throughout this show. Greenfield emphasizes, however, that these dichotomies are not always at odds with one another. Rather, they exist in a state of constant conversation — mixing, influencing, and transforming one another — producing artwork that is thought-provoking and new.
mash will be on view Saturday, April 10 through Saturday, May 22, 2021. In light of COVID-19, there will not be an opening reception, however SoLA will hold extended hours, 11 AM to 7 PM, on opening day encouraging the public to stop by for a walkthrough "open house" style to view the work while avoiding a large crowd. A panel discussion with the mash artists – moderated by Mark Steven Greenfield – will be held on Saturday, April 24 from 2-4 PM on Zoom.
Please contact
info@Solacontemporary.org
for Zoom link to talk
# # #
About SoLA Contemporary
SoLA (South LA) Contemporary is an artist-run, nonprofit organization located in the Crenshaw district of Los Angeles supporting advanced explorations in contemporary art by displaying creative perspectives on our diverse culture. SoLA thrives on expanding art knowledge to its local community with an Art Education Outreach program designed to foster creative thinking through several programming initiatives and community engagement, including local portfolio reviews, free artist-led workshops, lessons in art-making for South LA homeless individuals in transition, a monthly open mic, and an innovative artist critique membership program. SoLA is also devoted to community building on a global level, offering bi-annual, month-long residencies and exhibitions for international artists.
Location: 3718 West Slauson Avenue, Los Angeles, CA, 90043. solacontemporary.org
Press contact: Anefertiti Bowman, Director,
solacontemporary@gmail.com
Connect with us!
#sola #solacontemporary #southlacontemporary