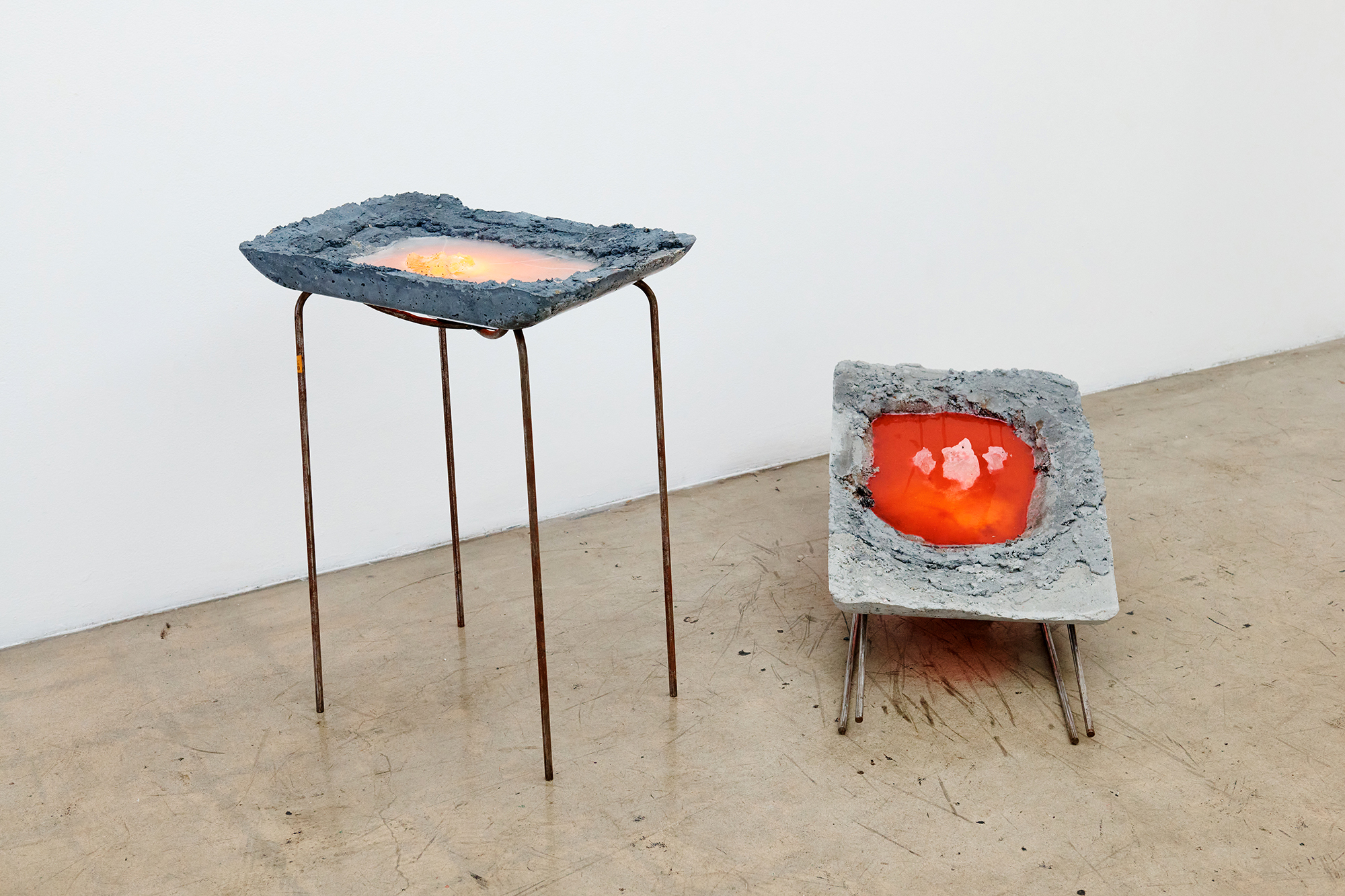 Anxiety 2
👀
661 N. Spaulding Ave, Los Angeles CA 90036
Apr 03, 1 PM - 6 PM — ends Apr 18, 2021
By Appointment Only – please contact
info@hvw8.com
.
"Anxiety 2" is a continued exploration and re-visitation of the group show "Anxiety" that took place November 4th- December 16th, 2016.
""Anxiety" engages with the common suggestion that art is a reflection of society. Art can serve as an expressive platform for individuals, groups, as well as society as a whole, especially accessible when radical changes or impactful events occur. It is powerful enough to portray the current emotions of a society, exposing harsh and subtle truths, while encouraging a change for the better.
The exhibition explores and addresses the idea of art as a vehicle to illustrate and illuminate events and experiences. "Anxiety" addresses the unnerving tension of the strange climate of present day. Whether personal, political, economic, social, or geographical, it's undeniably a strange moment on every macro and micro level. This show is an investigation of individual responses to a collective uneasiness."
Statement from Anxiety, HVW8 Gallery, Los Angeles, 2016
On November 8th, 2016 Donald Trump would win the election and plunge the United States into an uncertain future. The context of the original show took on new meaning and the past four years have proven to be unnerving, chaotic, and stress inducing. In addition to political polarization, a global pandemic, horrific videos and stories of racial injustice, isolation, lockdown & quarantine, job insecurity, a contested election, the storming of the Capitol, and many other traumatic events and circumstances have led to a mental health crisis with a huge uptick in cases of anxiety, depression, and addiction. Uncertainty persists all around us while we attempt to cope with global unrest and personal fears and struggles. We've asked contributing artists to examine what Anxiety means to them in this present day. This exhibition is an investigation of individual responses to a collective uneasiness.
A portion of proceeds from the exhibition will be donated to the National Alliance on Mental Illness (NAMI).
Featuring work by:
Snake Chime Zen
Jessica Williams
Laura Watters
Julia Thompson
Conrad Ruiz
Jools Rothblatt
Hannah Lupton Reinhard
Brendan Lynch
Justin Long
Sandy Kim
Jessica Kennedy
Elias Kafouros
Aaron Elvis Jupin
Jack Herzog
Daniel T. Gaitor-Lomack
Joshua Elan
Brendan Donnelly
Alberto Cuadros
Andrew Brischler
Mario Ayala
Adam Alessi
Steve Aldahl