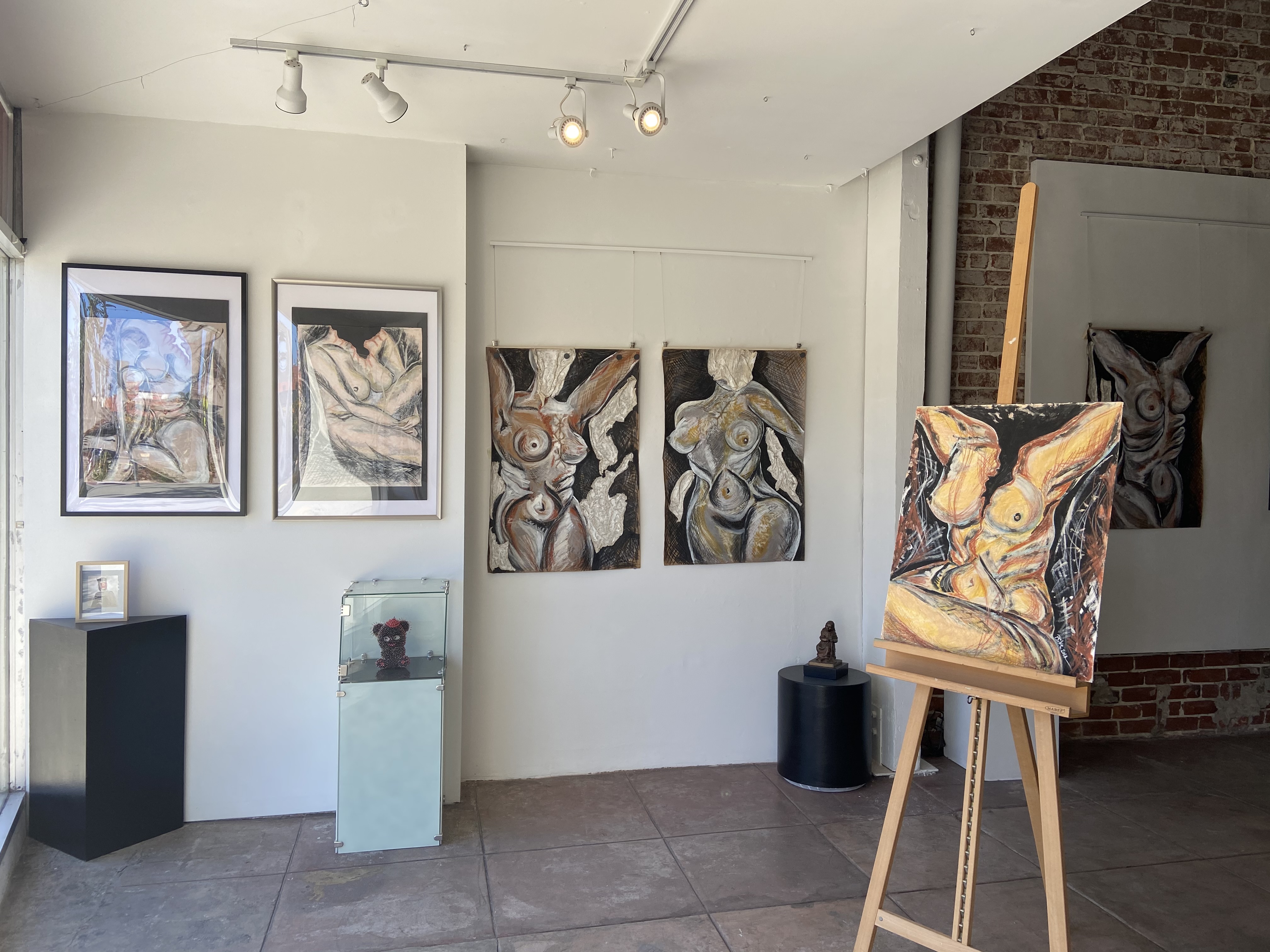 Patricia Silva Ibañez: The Road to the Scar: From severed to healed bodies
366 W 7th St, San Pedro, CA 90731
Apr 03, 11 AM - 1 PM — ends Apr 30, 2021
Menduina Schneider Art Gallery
Presents
Patricia Silva Ibañez
"The Road to the Scar: From severed to healed bodies"
Solo Show
April 2021
Virtual Opening: April 3rd, 11 AM, via IG: @menduinaschneiderartgallery
Live Instagram Stream
Curatorial Text:
Hurt, pain, loneliness, heaviness of the heart, despondency, betrayal, all these feelings that haunt us through our life and how we cope with them define who we are. Patricia Silva takes us inside our most painful moments. Moments when the fabric of our own very soul is in tatters. We become severed bodies and minds lost in a sea of despair. Life becomes a desert and we can't even find the absurd of Camus. She is poignant and doesn't save anything. As an artist she throws everything in her work, her darkness shines even if that sounds as an oxymoron, and we feel our own pain as we watch her work. And yet as we look with more detail we find healed bodies, stitches, gauze tape bandages, scars, etc.. Pain that becomes furrows in our existence, pain that shows where we were, pain that withers away through our resilience till becomes a memory within our new hope. Patricia Silva is not only an artist, she's a walking memory of times past.
Jorge Schneider
Author of:"La Grieta" Editorial NuevoHacer Grupo Editor Latinoamericano."La Sombra de la Langosta" Editorial Serie El Escriba."Lucas, an adventure of Spirit" Writer's Press
Menduina Schneider Art Gallery 366 West 7th Street, San Pedro, City of Los Angeles, California 90731, USA
www.msartgallery.com