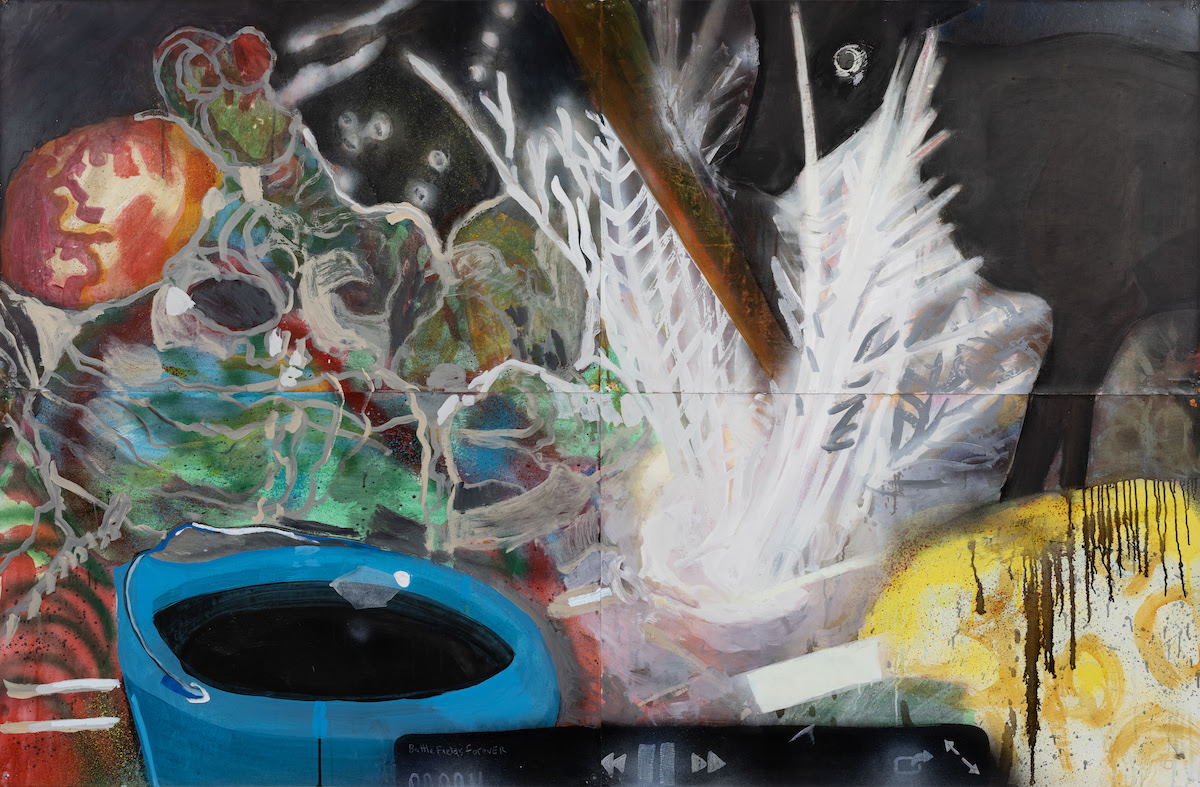 Richard Nielsen: Past Imperfect
1206 Maple Ave, Ste 1005, Los Angeles, CA 90015
Apr 10, 11 AM - 6 PM — ends May 29, 2021
Richard Nielsen sources his subjects from existing images. Many of his paintings come from searching endless feeds of surveillance video for which he's developed a network of people who share theirs with him. Sometimes these source images are captured with night vision cameras like Night Vision #2. Other works develop from ambiguous imagery he extracts from friends and the internet. As more fragments of time are being recorded in our world than can ever be absorbed by us, the images Nielsen are also a demarcation of what is left out, discarded, and forgotten.
Denise Markonish, the Senior Curator and Director of Exhibitions at MASS MoCA, in her essay for the exhibition (read online:
www.track16.com/richard-nielsen-past-imperfect)
says Nielsen "mines our visual history, linking past and present to understand why we forget and how." The Los Angeles-based artist paints with acrylics on paper – always the same size paper sheet and the painting size varies depending of the number of sheets he pins to his studio wall. Seven of the paintings are part of his large pandemic-era mask series where he creates paintings from selfies taken by friends and colleagues wearing their masks. The series helped Nielsen stay strong through the pandemic by keeping him in touch with his network by reaching out to invite them to be painted. Even covered by masks, the humanity and intensity of his subjects reverberate through the series.
The artist will be present for reservations on April 10th.
Preview appointments are also available.
Richard Nielsen is an artist, painter, photographer and printmaker. With a background in lithography and etching, Nielsen's painting and photographic practice is informed by the expanded field of printmaking. Committed to offering printmaking opportunities to established and emerging artists, Nielsen's Los Angeles studio, Untitled Prints and Editions, has hosted guest artists from around the world. Nielsen has been a close collaborator with Lauren Bon and her Metabolic Studio since 2007. Forty-nine paintings from Nielsen's mask series is currently on view at MASS MoCA in his exhibition This is Not a Gag.
On view concurrently is John Collins's exhibition Moonlight Graham.
For inquiries, please email
info@track16.com
Image: Uncle Arne & Aunt Marie, 2020. Acrylic on paper mounted to canvas. 38 x 47 inches.