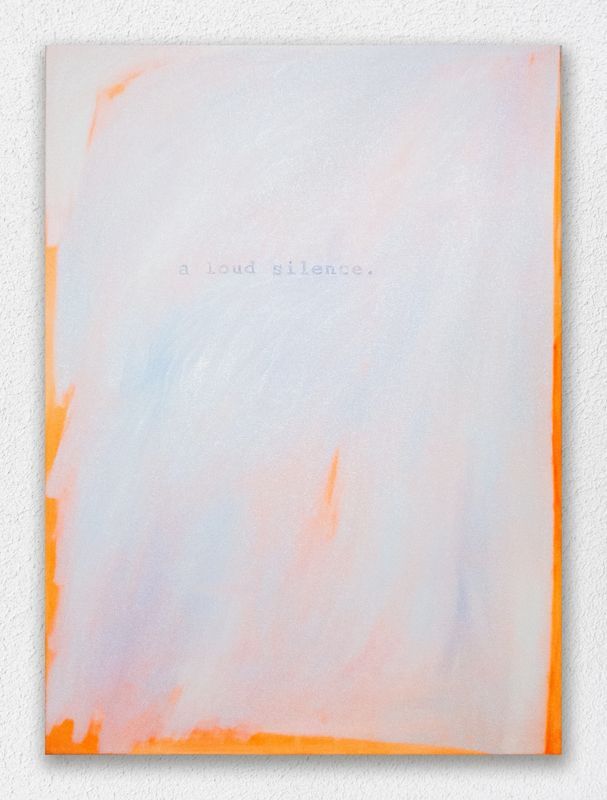 Ruby Leyi Yang: Narcissist Echo
Bergamot Station #B22525 Michigan Ave. Santa Monica, CA 90404
Apr 17, 2 PM - 9 PM — ends May 08, 2021
Artist Reception: Saturday, April 17th 2-5pm
Curator Walk Through: Saturday, May 1st 2-4pm
Address: Bergamot Station #B22525 Michigan Ave. Santa Monica, CA 90404

Yiwei Gallery is pleased to present the American debut exhibition of Chinese artist Ruby Leyi Yang who expresses her ideas on Nietzsche's 'perspectivism,' a form of artistic nihilism that maintains that truth can no longer exist in our age of "alternative facts."

Yang's visual and textual narrative can be read as empty or full, inspirational or dull, fervent or dispassionate, depending on the personal histories and emotions that we, her audience, bring to the work. Combining paint, glass, text and print materials, into a matrix of meaning, or not, Yang references Cubism and Dadaism through a form of concrete poetry to deconstruct and recombine new forms and concepts. These participatory works embrace disinformation across both Chinese and American cultures as Yang asks us to sense an underlying meaning beyond language.

Ruby Leyi Yang (b. 1994, China) lives and works in Bay Area. She graduated with a BFA from the School of the Art Institute of Chicago in 2017, and an MFA at San Francisco Art Institute in 2020. Hers works have been included in group exhibitions and Film Festivals in Chicago, New York, San Francisco, Missouri, and Beijing.