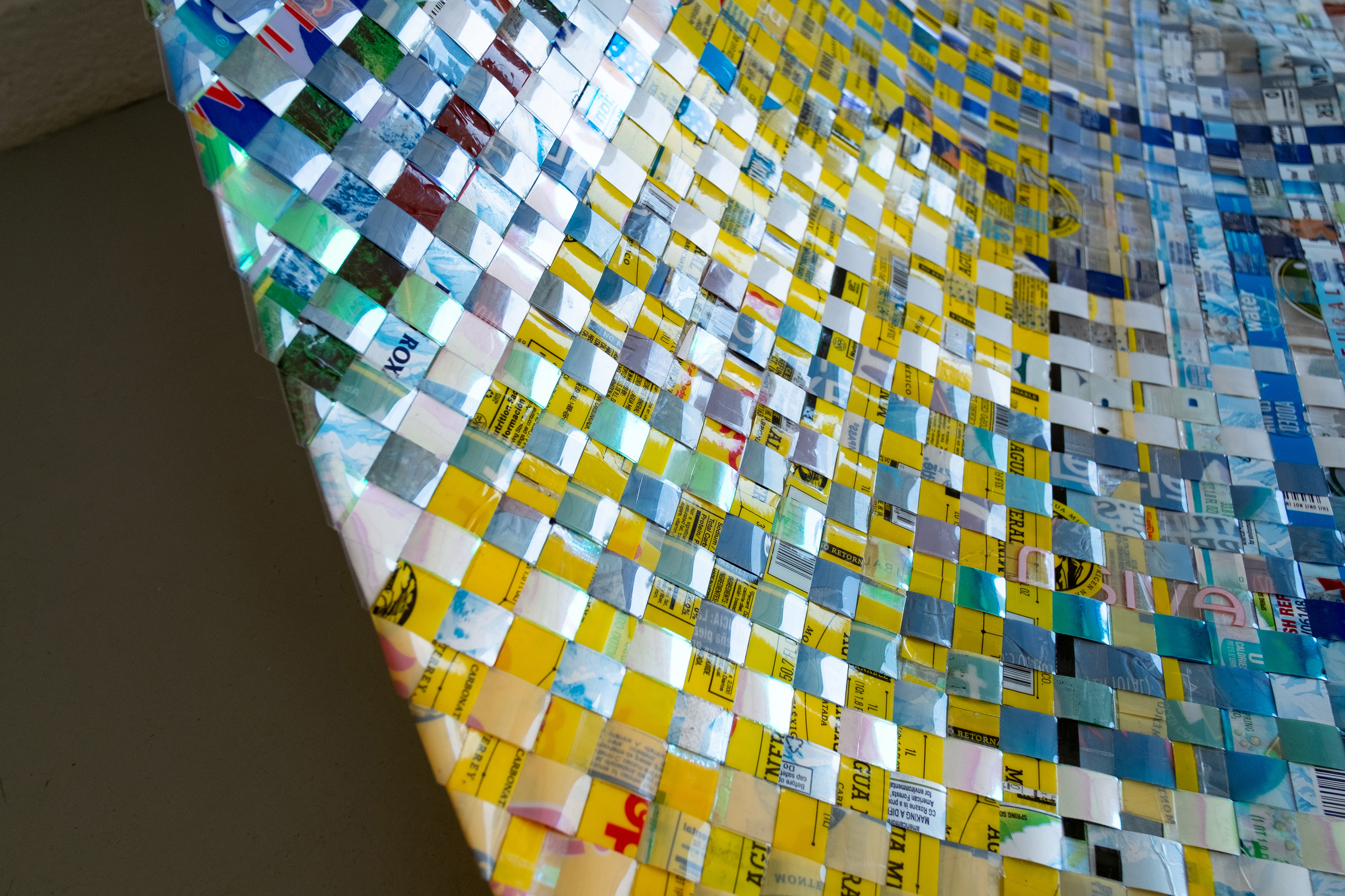 Carol Anne McChrystal: Entropical Latitudes
Los Angeles, CA
Apr 20, 12 AM - 12 PM — ends Jun 20, 2021
Mata Art Gallery is pleased to present "Entropical Latitudes," a solo exhibition of recent sculpture from Los Angeles-based artist Carol Anne McChrystal. This exhibition brings together for the first time selected works that share a vocabulary around constructs of home and shelter. Informed by life in diaspora, these sculptures are influenced by time spent in familial homelands studying ancestral handicrafts, and in witnessing how these cultural practices are threatened by globalized industry. Referencing emergency shelters and home wares, each of the works play on the tension created when a functional object becomes functionless.
Made from bamboo, tent poles, bungee cords, plastic bags and silicone, her emergency shelters, are designed to be uninhabitable and to transform under the influence of gravity. Collapsing in extreme slow motion over the duration of the exhibition, the shelters reflect on inaction against the climate tipping point and ineffective responses to natural disasters.
Each piece in her ongoing series of hand-made shipping blankets has been quilted at an unwieldy, unusable scale. Manually stitched to the dimensions of a full, standardized bolt of fabric, McChrystal's obsessive techniques paired with materials that have their origin in plastic results in a meditation on oil extraction, commodity shipping, supply chains and the crisis of overproduction.
Similarly, each piece in her recent series "Pasalubong" ("souvenir" in Filipino languages) takes the form of the woven mat, which are often considered the most basic form of shelter. Following the ethos of "doing the best you can with what you've got" that is a necessary part of life in the diaspora, she hand-weaves her banig-inspired objects from non-traditional materials like blue tarp, single-use water bottles, discarded plastic wrappers and other byproducts of oil extraction. She uses these materials both because they are "what she's got" available in her urban, American landscape, as well as to bring awareness to the economic instability of a migrant workforce created by increasing and intensifying ecological disaster.
Together, these works prompt viewers to ask questions about how extractive industries and climate catastrophe impact differentiated experiences of home and shelter.
www.mataartgallery.org/entropicallatitudes.html