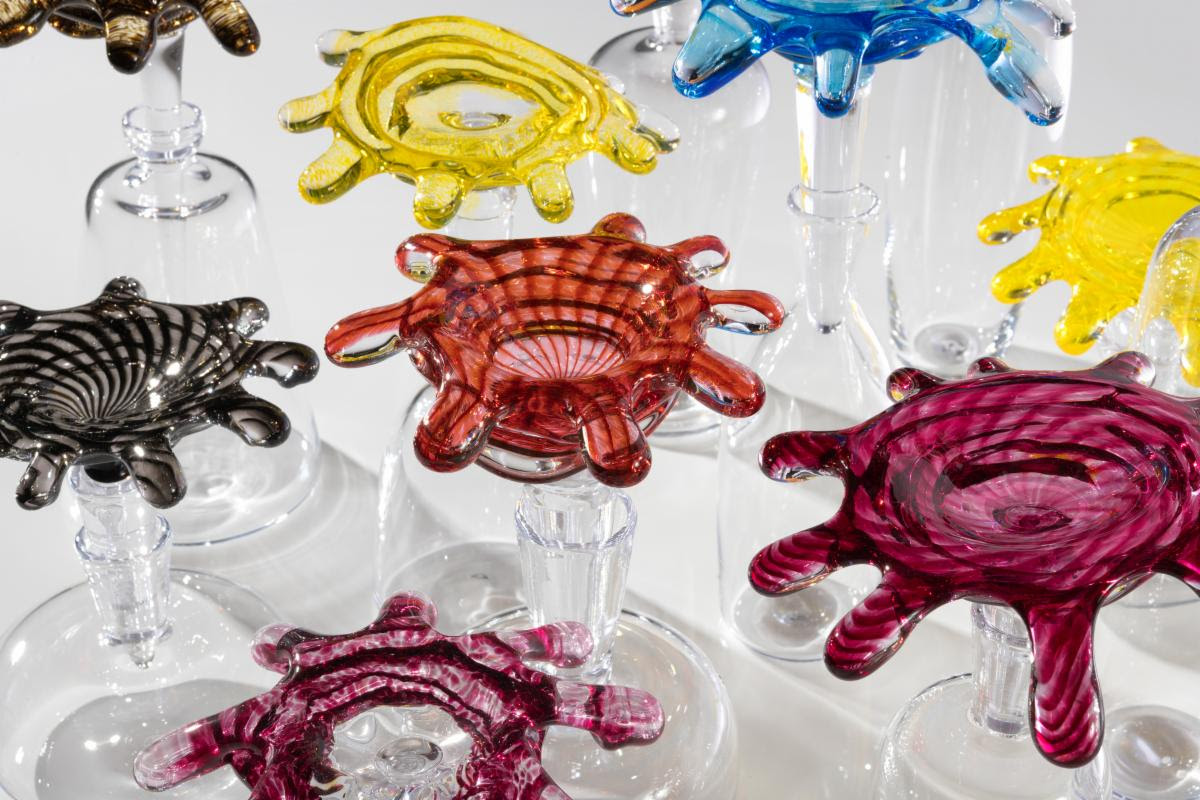 Making Time | Tomoshibi: Glass Works by Kazuki Takizawa | Cathy Cooper: Dramatis Personae
5814 Wilshire Boulevard, Los Angeles, CA 90036
May 09, 11 AM - 5 PM — ends Sep 12, 2021
Craft Contemporary reopens with a celebration of the relationships formed between the institution and its exhibiting artists over the past decade, in the group exhibition Making Time. The exhibition includes Tanya Aguiñiga, Uzumaki Cepeda, Beatriz Cortez, Keiko Fukazawa, Katherine Grey, Gronk, Sherin Guirguis, Betye Saar, Timothy Washington, and Ann Weber.

Meanwhile, Tomoshibi: Glass Works by Kazuki Takizawa (pictured) spotlights the importance of mental health through fragile nature of blown glass. In his first solo museum exhibition, Los Angeles-based artist Kazuki Takizawa creates a theatrical narrative display of glass sculptures and installations symbolizing the artist's personal journey living with bipolar disorder.

Finally, Cathy Cooper: Dramatis Personae adds a bit of flair in the museum's first-floor installation with a presentation of new series of works that oscillate between sculpture and costumed—designed to be seen up-close as well as through our windowfront.