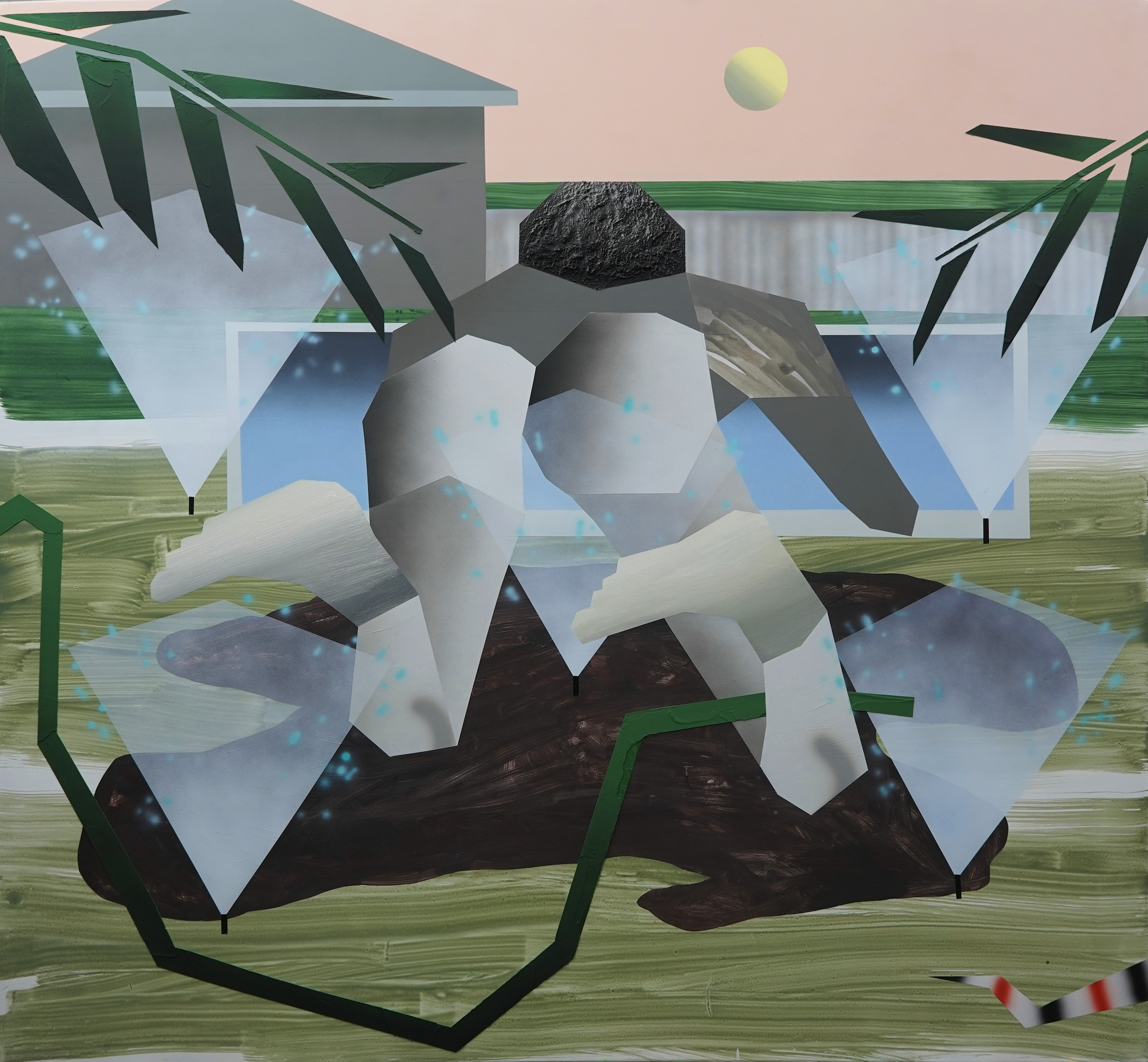 Brandon Lipchik: Inground
2525 Michigan Ave., Santa Monica, CA 90404
May 15, 2 PM - 2:30 PM — ends Jun 19, 2021
Richard Heller Gallery is pleased to present: Brandon Lipchik - Inground. This will mark Brooklyn-based artist Brandon Lipchik's first solo exhibition in Los Angeles (and his first with Richard Heller Gallery). We'll be having an Instagram Live walkthrough on Saturday May, 15th at 2pm via @richardhellergallery.

About the Exhibition:

Inground explores narrative figurations constructed around the American swimming pool and backyard scape. The swimming pool has been used in film, media, painting, lifestyle and pop culture, often depicting a representation of leisure as well as a moment of internal reflection representing prosperity, youth, and even desire. From Sunset Boulevard, to The Great Gatsby, to Ferris Bueller's Day Off, to La Mala Educación the pool itself is an important character in the story.

Lipchik's paintings use the swimming pool as an instigator of contemplation. These narratives range from the absurd (alien abductions, failed insurrections, burning houses, and chemtrail skies) to more simple and romantic themes (man's relationship to mankind or nature). These themes feel particularly prevalent in today's discussions of conspiracy theories in America and people's desire to understand a world beyond their control.

Lipchik references some of Hockney's one-point perspective landscape paintings (as seen in Sprinklers), creating dialogue with lawn scenes of Hockney's time in Los Angeles, American leisure, and voyeurism of the male body. Many depictions of Hockney-esque homes can be seen on the horizons.

A recent development in Lipchik's work is a shift in perspective, guided by horizon lines. Depictions of sky, land, and water illuminate these fictional natural worlds, emphasize nature and the primitivism of the digitized bodies. Lipchik's paintings nod to Carol Dunham's painting spaces of engorged men wrestling and fighting, relating to a physiological human experience and a relationship to the natural world. In addition, we also see a looser application of paint, engaging brushstrokes, and large color field washes to describe where sky meets earth and earth meets water.