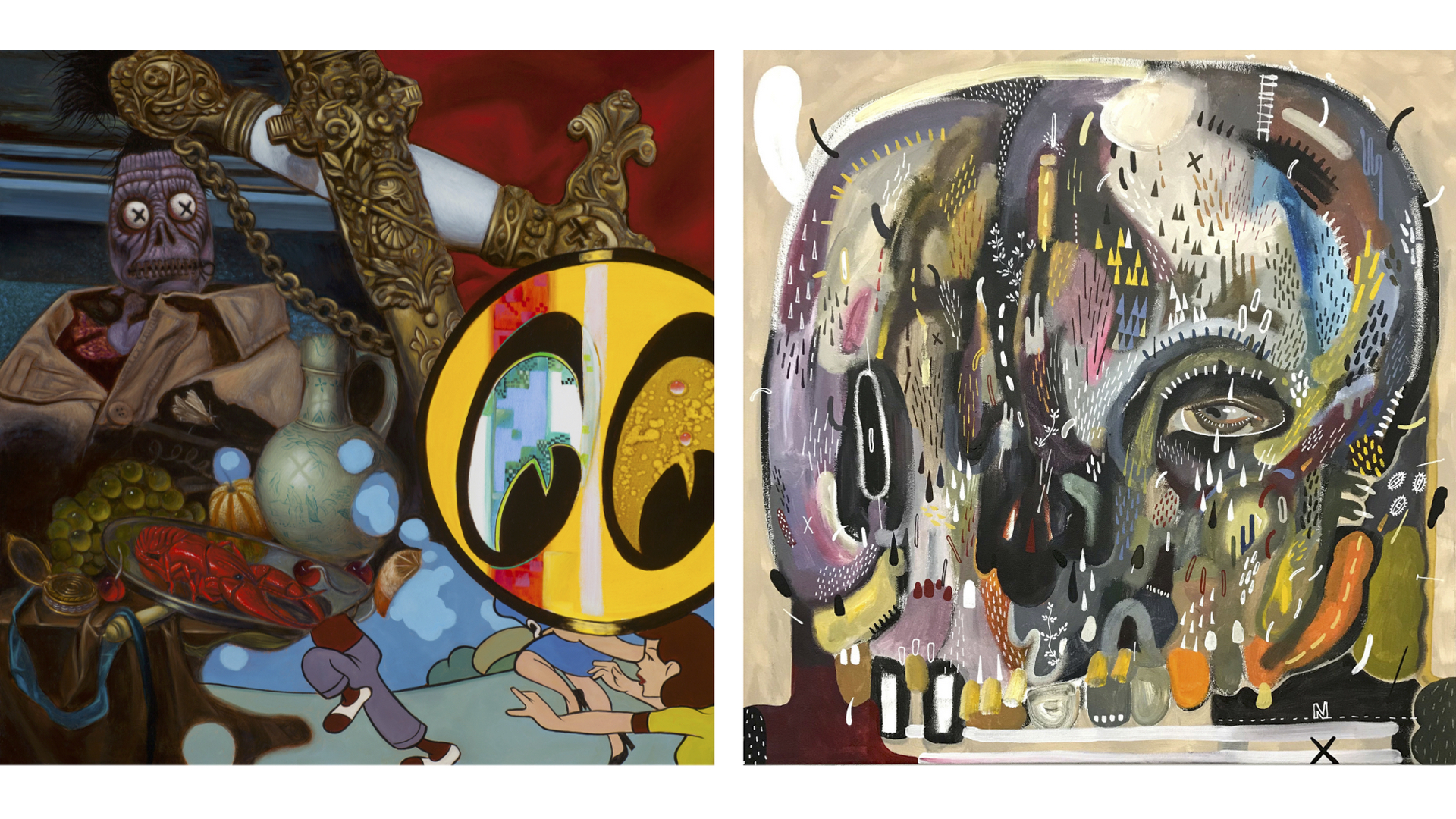 Jack Shure: Soul Sanitizer | Reen Barrera: Cluster Fudge
4217 W. Jefferson Blvd. Los Angeles, CA 90016
Jun 05, 5 PM - 9 PM — ends Jun 26, 2021
Thinkspace Projects presents two new solo shows plus more new work

Gallery One | Jack Shure | Soul Sanitizer
Gallery Two | Reen Barrera | Cluster Fudge
Viewing Room | New Works From Lucas Lobo

JUNE 5, 2021 - JUNE 26, 2021

Thinkspace Projects
4217 W. Jefferson Blvd. | Los Angeles, CA 90016
T: 310.558.3375 | Tues. - Sat. Noon to 6PM
Opening Night June 5th | Saturday, 5pm - 9pm
Thinkspaceprojects.com
limited entry | masks required

Thinkspace Projects presents two brand new solo exhibitions, and additional work in their viewing room.

In Gallery One: Jack Shure's debut solo show with the gallery 'Soul Sanitizer' is an intentionally cryptic narrative of Shure's own personal journey from childhood to parenthood. Using art as a tool for comprehension and processing, the act of creating work becomes his "soul sanitizer," the vehicle for healing and introspection.

In Gallery Two: Reen Barrera's 'Cluster Fudge' takes the idiom "it's written all over your face" to heart and beyond with works crafted around a character created early in his career as an artist. Ohlala embodies Barrera's thoughts through a variety of colors, drips, smudges and splatters painted on the being's face.

In Viewing Room: new works from Lucas Lobo.