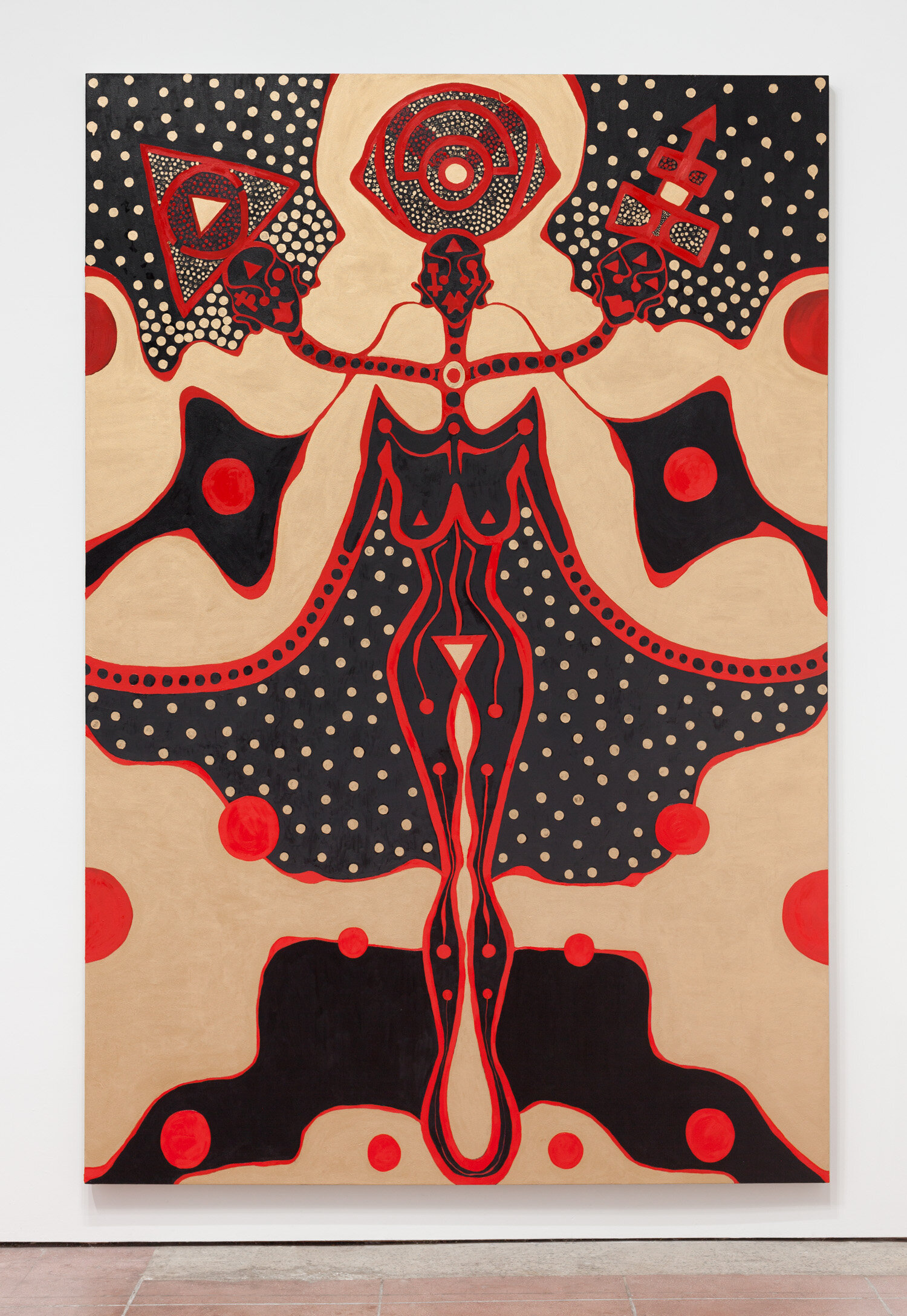 JOJO ABOT: Power to the God Within, Message Over Medium
3315 West Washington Blvd Los Angeles, CA 90018
May 28, 1 PM - 7 PM — ends Jul 31, 2021
JOJO ABOT
POWER TO THE GOD WITHIN
Message Over Medium
May 28 - July 31, 2021
Shoot the Lobster Los Angeles
Shoot the Lobster LA presents Power to the God Within, Message Over Medium, a solo exhibition by Los Angeles based artist JOJO ABOT. An opening will be held Friday, May 28, from 1-7 PM.
JOJO ABOT is an interdisciplinary creator who expresses her curiosities pertaining to spirituality, identity, and community through a variety of mediums: music, film, visual art, fashion, and photography, amongst others. Committed to a philosophy of Message Over Medium, the artist provokes larger conversations, actions, and evolutions towards collective elevation, healing, and harmony. She is an Ewe woman who was born in Ghana and is currently based in Los Angeles. This show is her first solo exhibition in LA and on the West Coast.
JOJO ABOT's offerings expand outdated spiritual, theological and philosophical worldviews through creating spaces that invite visitors to connect with divinity. The artist designs spiritual technologies for a newer age that unites cultures globally, while boldly abolishing the illusions of time and space.
Her work serves as a bridge between physical and ethereal dimensions. Through it we are invited into dialogue with spirituality that is deeply grounded in legacy and heritage. This fosters a communion of global traditions, values and ancestors, to manifest collective alchemical expansion.
The artist channels transcendent experiences that point to her anchoring message: Power to the God Within. She believes this is a force we all uniquely have access to, regardless of our individual roots.
This exhibition is the 4th edition of a series of activated installations. It serves as an intimate invitation to the practice of true freedom, as a ritual of love, and as a sacred space of healing, immersion, reflection, and transformation.
------------
JOJO ABOT's work has been featured at The Museum of Modern Art; Brooklyn Museum; Perez Art Museum; Hult Center; The Ghana Pavilion, La Biennale di Venezia; The Armory Show; Frieze Art Fair x Theaster Gates x Prada; Times Square Alliance; California Performing Arts Center; Kennedy Center; Greek Theatre Los Angeles; amongst many other institutions.
As a performer, JOJO ABOT has toured with Miss Lauryn Hill, Common, and Ebo Taylor. She has played at iconic venues such as the Apollo Theater, Afropunk, and Roots Picnic. She was the first unsigned artist to perform to over a million people for the 2017 NYC Times Square Ball Drop, where she opened for Mariah Carey. JOJO ABOT is an alumni of the New Museum's incubator NEW INC., as well as the National Sawdust residency program.
------------
STL LA hours are 12 - 5 PM, Fridays and Saturdays.
To protect our visitors and staff, and to mitigate exposure to COVID-19, face coverings are required for entry and must be worn at all times. Visitors must maintain proper social distance.
------------
For artwork or press inquiries contact us at
contact@shootthelobster.com