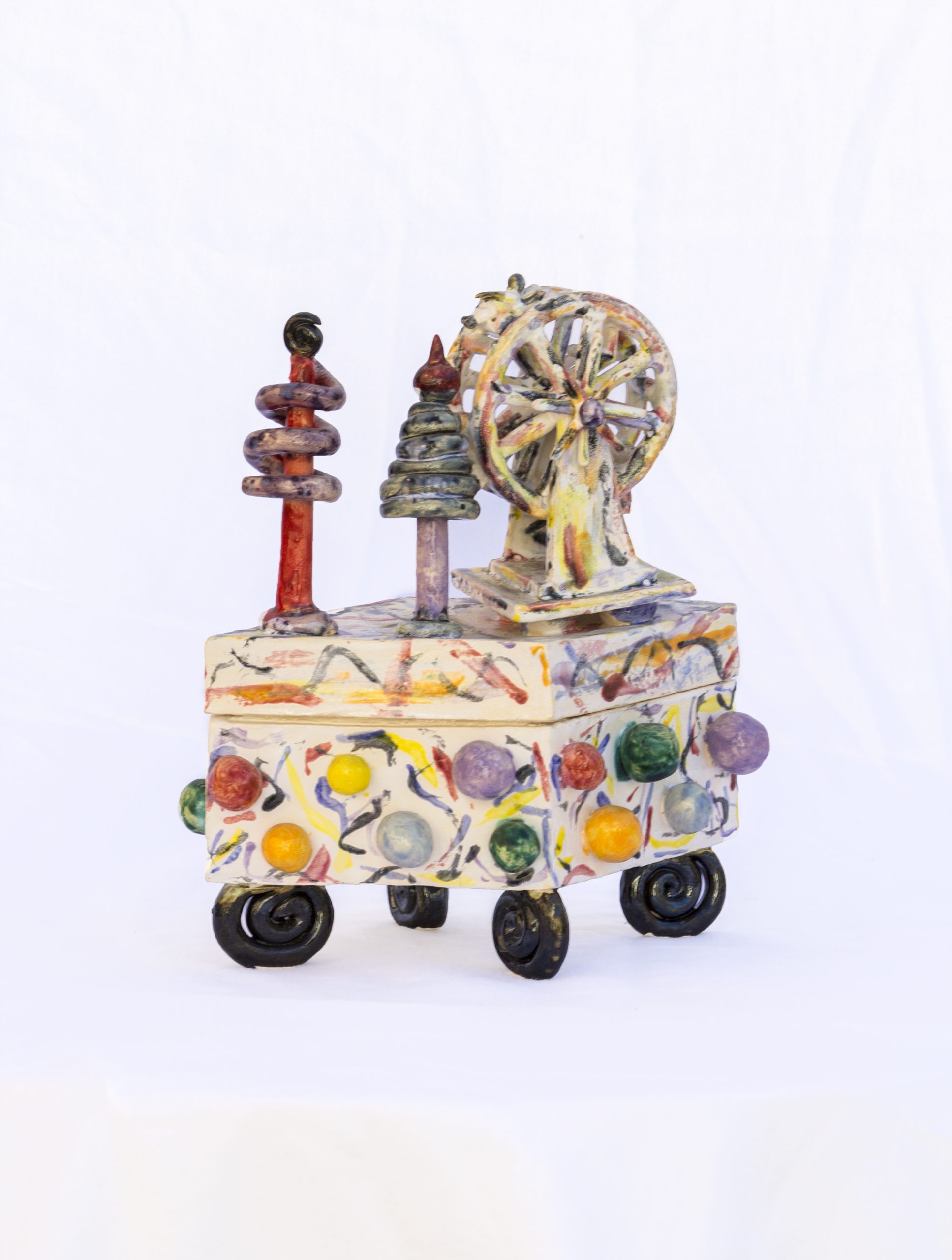 Artist Talk: Melvino Garretti
Los Angeles, CA
Jun 15, 5 PM - 7 PM — ends Jun 15, 2021
Join LA-based artist Melvino Garretti for a conversation with Art + Practice's Public Programs and Exhibitions Manager Joshua Oduga on June 15, 2021. Oduga and Garretti will explore specific works from the artist practice, discuss the artist's techniques and inspirations, as well as engage in a conversation around the elements of collaboration, education and community that have informed Garetti's work. This program is organized as part of A+P's Spring 2021 Program Series.
Garretti is a sculptor working in LA since the mid-1960's. Garretti was among the first residents of the Studio Watts workshop, a pioneering non-profit serving artists in South LA. Garretti continues to make new work in LA and exhibit work frequently, including his recent solo exhibition Vino's Carnival of Ceramic Curiosities, or the Circuitous Path to Calamity (2021) at Parker Gallery.
This program will be pre-recorded and shared via A+P's Youtube channel on June 15, 2021 at 5:00 p.m. PST. This means that anyone interested in attending this program from anywhere in the world is welcome, all you need is an internet connection! No RSVP is necessary.
If you would like a reminder and information about future programs, please RSVP on A+P's EventBrite page (see link below under "More Info"). A link to view the program will be emailed to all of those on the RSVP list on June 15, 2021.
More Info:
www.eventbrite.com/e/artist-talk-melvino-garretti-tickets-153889867737
Image caption: Melvino Garretti, "Carousel", 2018. 9-3/4 x 9 x 6 in. Courtesy the Artist. Photo: Gail Oliver, Los Angeles, California.