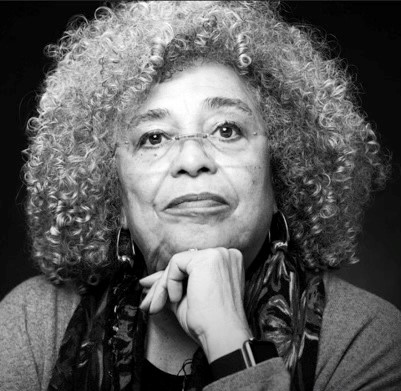 A Conversation with Angela Davis
👀
University of Southern California University Park Campus Los Angeles, CA 90089
Jun 16, 5 PM - 6 PM — ends Jun 16, 2021
Angela Davis
A Visions and Voices Signature Event
June 16, 2021
RSVP at visionsandvoices.usc.edu

Join a live conversation with activist and scholar Angela Davis, who has been deeply involved in our nation's quest for social justice for decades. The Distinguished Professor Emerita of History of Consciousness and Feminist Studies at UC Santa Cruz has also taught at UC Berkeley, UCLA, the Claremont Colleges, Stanford, and other universities. The author of nine books, most recently, Freedom Is a Constant Struggle: Ferguson, Palestine, and the Foundations of a Movement, has lectured around the world and will be joined by Ange-Marie Hancock Alfaro, Dean's Professor and Chair of Political Science and International Relations at USC.