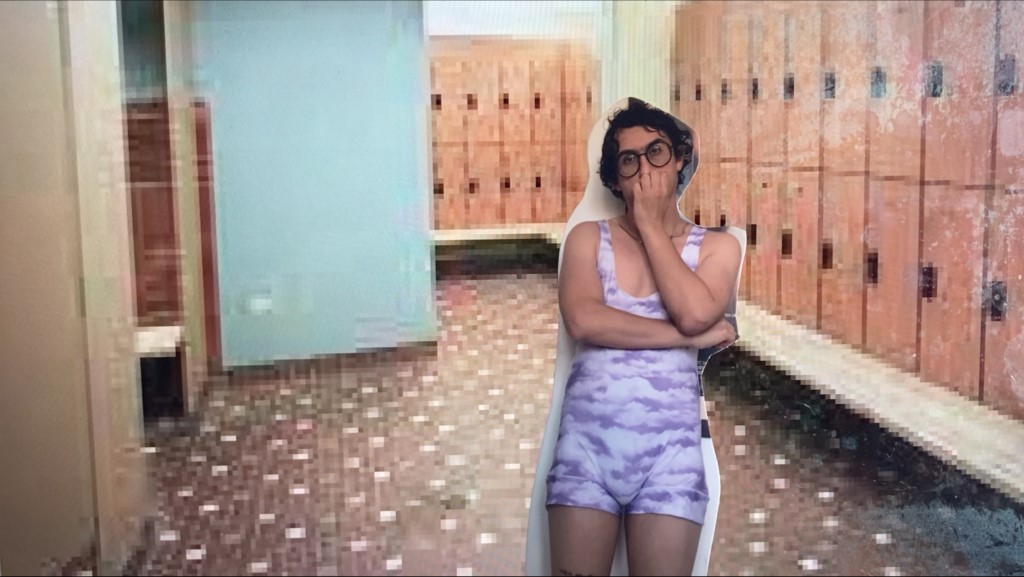 Rewind: A collective virtual screening series organized by Paul Pescador
👀
Los Angeles, CA
Jun 01, 12 AM - 11:59 PM — ends Jun 30, 2021
Feminist Center for Creative Work presents
Rewind
a collective virtual screening series organized by Paul Pescador
June 1st–June 30th
rewind.womenscenterforcreativework.com
$8 Single Day Pass / $22 Month Pass
As always, if cost is prohibitive, please contact
programs@wccw.us
to inquire about a free/cost reduced pass.
Feminist Center for Creative Work is excited to present Rewind, a collective virtual screening series organized by Paul Pescador and featuring the work of Maura Brewer, Zackary Drucker, Roey Victoria Heifetz and Zohar Melinek Ezrah, Juliana Huxtable, Gelare Khoshgozaran, Jasminne Morataya, Paul Pescador, and Prima Jalichandra-Sakuntabhai.
In the midst of Los Angeles' early reopening from the COVID-19 pandemic shutdown, the past year is being crystallized as a time of private and public hibernation. Shut out from the expectations and interactions of daily life and routine, we experienced a collective shift in priority, experience, and flow — prompting interrogations of the role of institutions to change, shape and create a better world. Emerging from this time, we reflect on our own roles and responsibilities to one another and ourselves.
Rewind postulates questions about relationship to the self as an entrypoint to considering familial dynamics, gender constructs, political histories, social injustices, and one's ennui. The video selections locate varying strategies and touchpoints with which to examine these topics. From humor to Hollywood — videos produced both before and during the pandemic seek to develop self-examination as a fundamental practice of being.
The series of work will be available for viewing in our virtual screening room from June 1–30. Single Day Passes are available for $8 and offer access to all the videos in the series for 24-hours. Month passes are $22 and offer access to all of the videos until June 30. If you would like to request a free press pass, please email
programs@wccw.us
.
As part of Rewind, FCCW will host a weekly virtual conversation with one of the artists for an in-depth dialogue about their featured video. Register for all conversations here.
June 3, 7pm
Paul Pescador in conversation with FCCW Programming Director Mandy Harris Williams
June 10, 7pm
Prima Jalichandra-Sakuntabhai in conversation with organizer Paul Pescador
June 17, 7pm
Gelare Khoshgozaran in conversation with organizer Paul Pescador
June 24, 7pm
Maura Brewer in conversation with organizer Paul Pescador
Featured Artists & Works:
Zackary Drucker (she/her)
Southern for Pussy
5 minutes
2015
Roey Victoria Heifetz (she/her) and Zohar Melinek Ezrah (he/him)
Block of Clay
7 minutes
2019
Paul Pescador (they/them)
they/them
39 minutes
2021
Gelare Khoshgozaran
rial and tERROR
6 minutes
2011
Prima Jalichandra-Sakuntabhai (they/them)
Appendix A: ocean gazing
16 minutes
2021
Juliana Huxtable (she/her)
A Split During Laughter at the Rally
22 minutes
2017
Jasminne Morataya (she/her)
Mind Cell (Institutionalized)
11 minutes
2019
Maura Brewer (she/her)
Looking Backward
14 minutes
2013