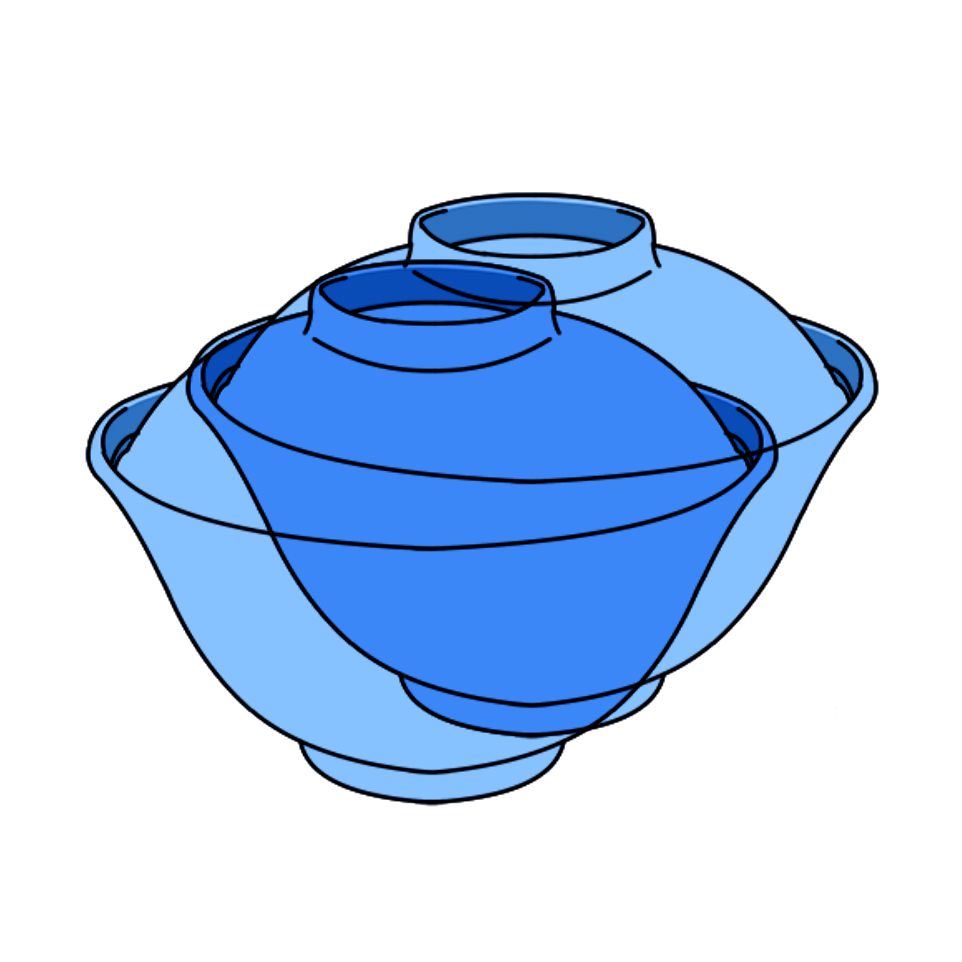 Nanami Hori: Which rice bowl?
709 N. Hill St. inside Asian Center upstairs suite #105 Los Angeles, CA 90012 USA
Jun 05, 6 PM - 9 PM — ends Jul 10, 2021
Bel Ami presents Which rice bowl?, Nanami Hori's first solo exhibition outside of Japan.

The show is a web-like system of paintings, drawings, sculpture, and installation that expands and rearranges a narrative Hori has developed over the course of previous shows and bodies of work. This narrative consumes memories of itself and popular culture, entangling the two.

Concepts and images are pulled from mass media and Hori's daily routines. This material is re-modeled, fleshed out, fantasized, dismantled, positioned, and converted into works that playfully refuse to be flattened into a single thing. These works insist on being multiple, assert their own internal simultaneity, growing and collapsing at the same time.

Several main threads connect obsessively:
Viruses, hooks;
The rice bowl as an equation;
Home, kinship, death;
Yaoi;
Sleep, memory.

How can the patterns of kinship be disrupted?
How can people rooted in different practices ride the same carriage?
How does memory function in maintaining an identity, and how can constructed relationships be sustained when memory is not retained and only gestures remain?

Personal contracts spreading like viruses, like parts of yourself shared without permission;
A chance encounter between Rambo and Revolutionary Girl Utena;
The optimism in The Grudge, the house moving along different axes, strange hope in horror;
Becoming a stranger, little by little, dementia.

A booklet with notes from the artist will be available during the exhibition.

Nanami Hori (b. 1995, Tokyo) lives and works in Tokyo. She received her BFA from Musashino Art University in 2017. Recent exhibitions include Mother's flesh ran away at XYZ collective, Tokyo (solo, 2019); Tokyo Detroit Berlin at TOKAS Hongo, Tokyo (2020); Cool Invitations 7 at XYZ collective (2020); FOAF Prague 2019 at SVIT Gallery, Prague (2019); Tokimeki Memorial at LA MAISON DE RENDEZ-VOUS, Brussels (2019).