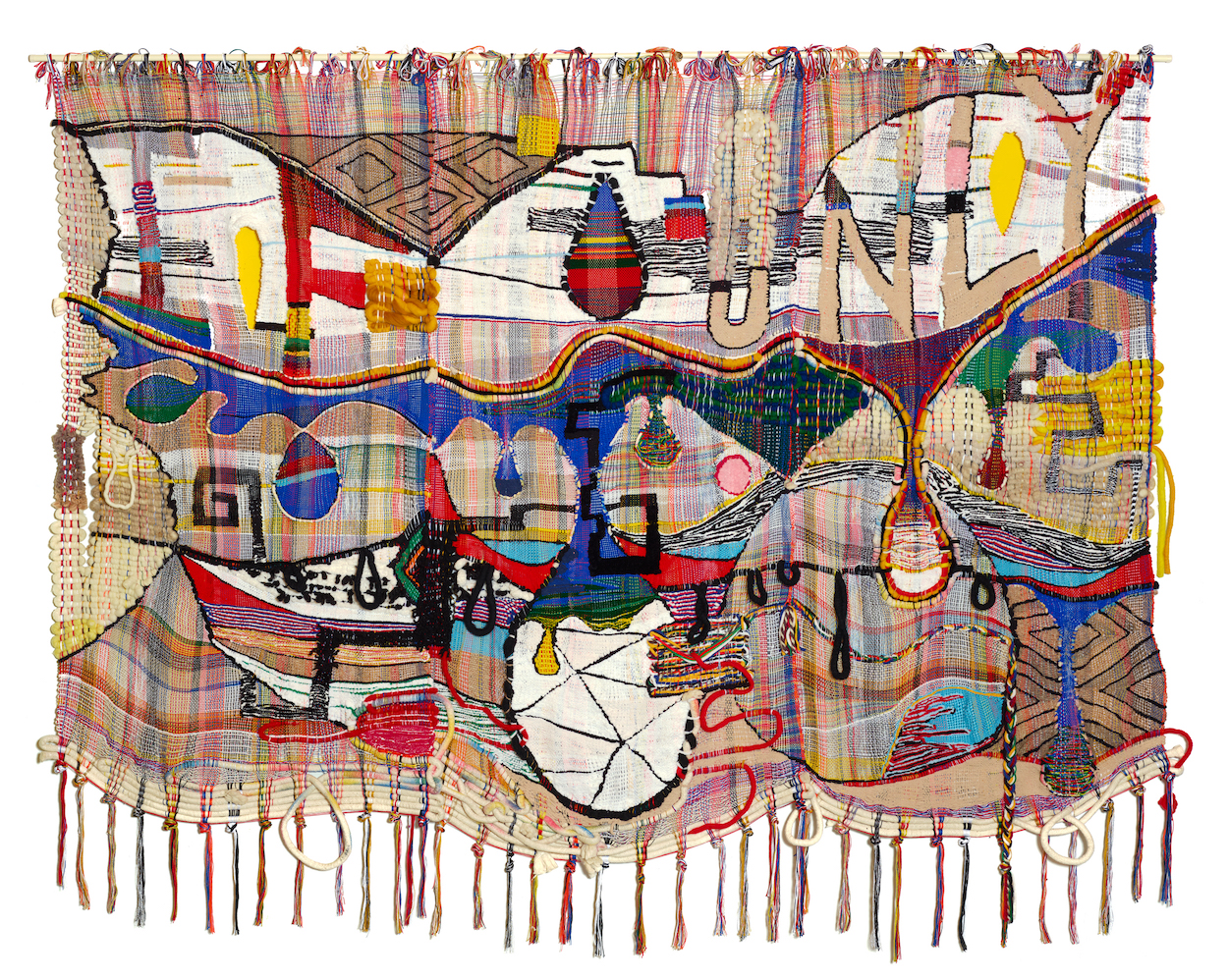 Above & Below
4835 W. Jefferson Blvd. Los Angeles, CA 90016
Jun 15, 11 AM - 5 PM — ends Aug 28, 2021
Max Colby, Terri Friedman, Jeffrey Gibson, Sabrina Gschwandtner, Dinh Q. Lê, Anina Major, Madame Moreau, Elaine Reichek, James Richards, Frances Trombly, Yveline Tropéa, and Gil Yefman

Shoshana Wayne Gallery is pleased to announce "Above & Below," an exhibition of work by 12 artists working with fabric, cloth, beads and woven materials. The exhibition opens to visitors June 15th and runs through August 28th, 2021.

The exhibition title refers to the process of weaving—threading above and below lines of thread to create a fabric. Though the use of weaving and woven materials is what unites each of these artists, they employ a diverse range of artistic processes and practices from weaving, quilting, sewing, needlepoint and felting to assemblage and threading.