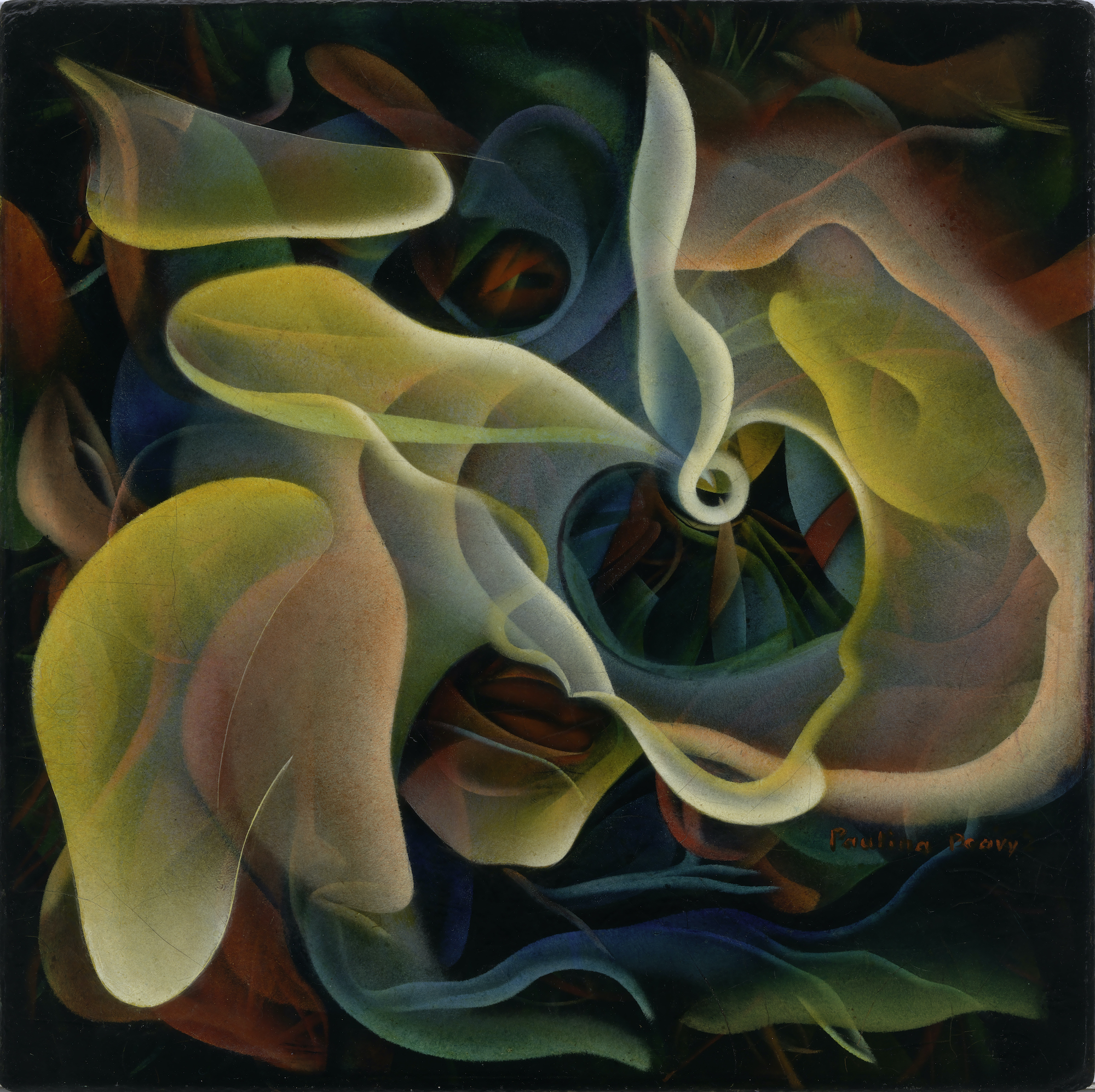 Paulina Peavy: Etherian Channeler
681 Venice Blvd, Venice, California 90291
Jun 05, 4 PM - 8 PM — ends Jul 31, 2021
Paulina Peavy: An Etherian Channeler
In the Mike Kelley Gallery at Beyond Baroque
June 1 - July 31, 2021  
In collaboration with Label Curatorial, the Mike Kelley Gallery at Beyond Baroque presents Paulina Peavy: An Etherian Channeler. Curated by Laura Whitcomb, the show is the first exhibition of Paulina Peavy's (1901–1999) work on the West Coast in over 75 years.  
Paulina Peavy's path as an artist centered around her convening with beings and forces beyond the visible plane to create her work. Peavy claimed to channel a discarnate entity named Lacamo who "travelled on an etherian ship" and guided the course of work beginning in the 1930s.  
On display are eight early channeled paintings that began in the 1930s and evolved over time using multiple layers of paint until their completion in the 1980s. Guided by Lacamo, each layer symbolically represents a new revelation, thereby activating the viewer's ability to convene with the unknown. Also included are Peavy's intricate works on paper; these invoke magical writing to present abstract cartographic portals to other worlds. Peavy's masks and award-winning films detailing the complexities of her cosmology will be playing in the theatre. In addition, a rare collection of astrocultural and esoteric books will be presented along with her manuscripts and poetry.
OPENING RECEPTION:
June 5, 4 - 8 pm
With DJ set by Greg Wooten
co-hosted by dublab
Gallery Appointments:
info@beyondbaroque.org
MIKE KELLEY GALLERY hours of operation Tuesday - Saturday 12pm to 6pm
Closed to the public July 3 to 9th