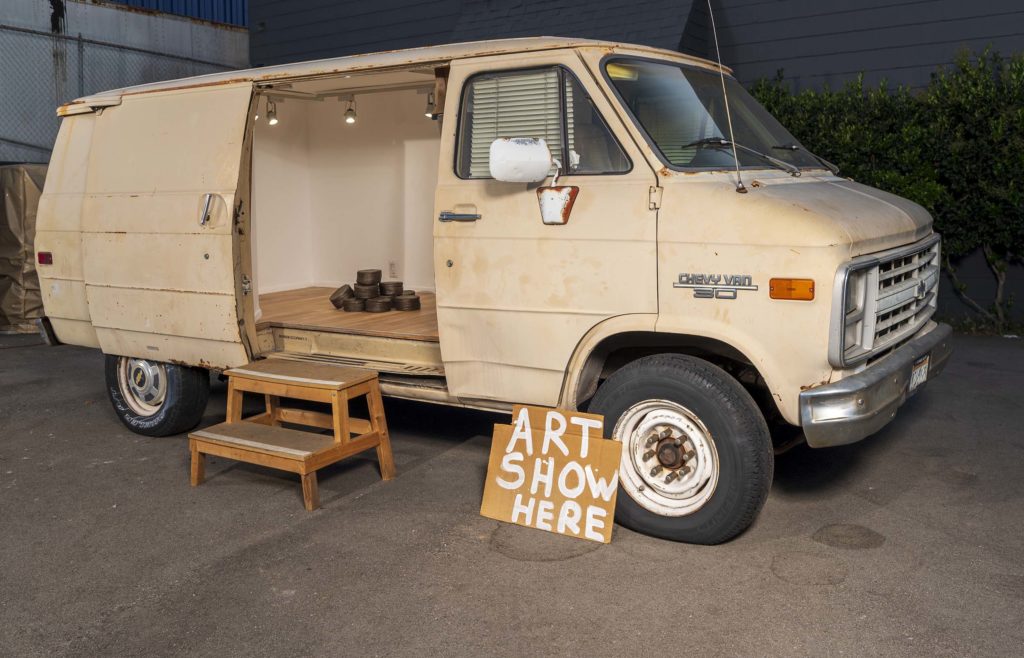 C.O.L.A. 2021
4800 Hollywood Boulevard
Jun 05, 6 PM - 9 PM — ends Jul 22, 2021
C.O.L.A. 2021
May 27 - July 22, 2021
Link to more information:
www.lamag.org/portfolio_page/cola-2021/
Los Angeles Municipal Art Gallery
In this virtual presentation, ten Los Angeles-based visual artists premiere their new work. Featuring sculpture, installation, painting, photographs and video by Edgar Arceneaux, Maura Brewer, Nao Bustamante, Jedediah Caesar, Neha Choksi, Lia Halloran, Farrah Karapetian, Phung Huynh, Ruben Ochoa and Umar Rashid, this work is the outcome of the City of Los Angeles (C.O.L.A.) Individual Artist Fellowship for visual arts awarded by the Department of Cultural Affairs. Founded in 1997, C.O.L.A. honors the relationship between Los Angeles, its artists and the city's identity as an international arts capital.
Featured Image:
Ruben Ochoa
Las Tortillas and CLASS: C
mobile gallery
former Ochoa Family Tortilla Delivery Van/ mobile gallery space and bronze, 1985
Chevy, bronze
dimensions variable
2021
Courtesy of the artist and CLASS: C.
photo: Pete Galindo
Social media handles:
@lamagbarnsdall
@culture_la