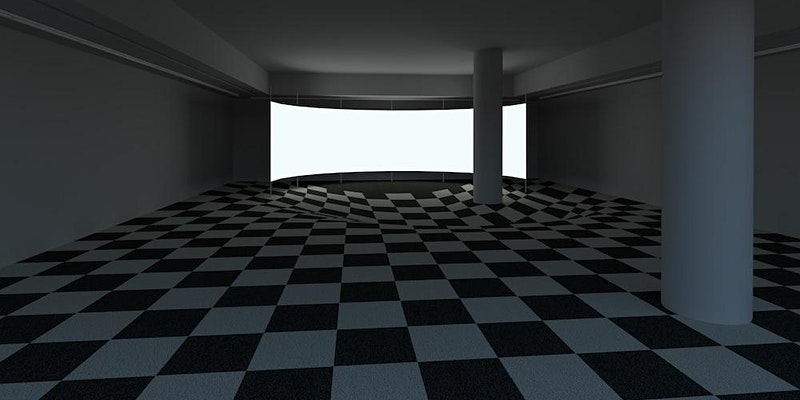 Aria Dean: Suite!
631 West 2nd St., Los Angeles, CA 90012
Jun 05, 12 PM - 6 PM — ends Oct 24, 2021
ARIA DEAN
Suite!
June 5 – October 24, 2021
Roy and Edna Disney/CalArts Theatre (REDCAT)
631 W 2nd St
Los Angeles, CA 90012
Co-commissioned by REDCAT and Centre d'Art Contemporain, Genève, Suite! stars a chorus line of Kudzu plants that occupy digitally rendered versions of Dean's installation–a darkened chamber with a curved screen at one end, and a black-and-white checked floor that gives the optical illusion of a sunken hole–as it appears in each of its presenting institutions. Executing a choreography that draws gestures from sources ranging from the artist's own movements to various dance traditions set to an original score, the film incorporates original writing from Dean alongside other texts in a bricolaged direct address. Compressing, converting, and dispersing the artist as a non-human entity through different digital and discursive operations, Suite! models a weird porosity between artist-as-maker, artist-as-product, and artist-as-subject.
Aria Dean: Suite! will be open to the public. To make an in-person reservation, please click here:
www.eventbrite.com/e/aria-dean-suite-tickets-156142092201