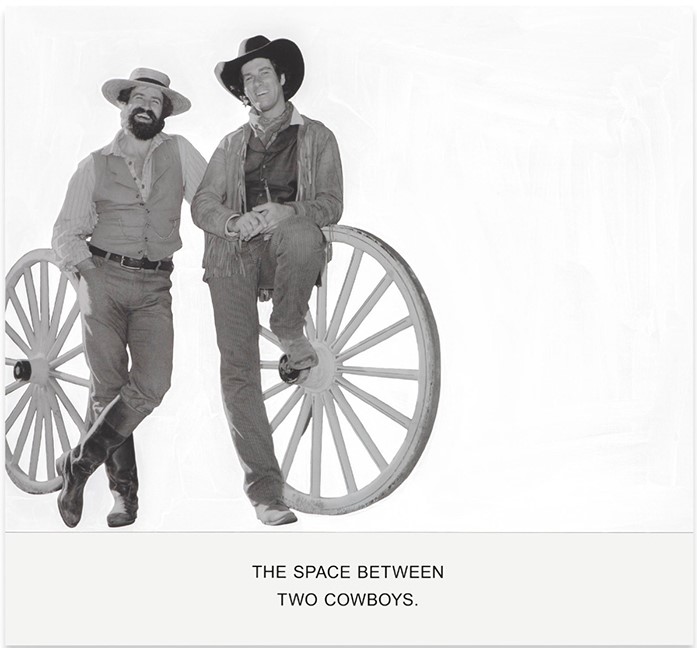 John Baldessari: The Space Between
5900 Wilshire Boulevard Los Angeles, CA 90036
Jun 12, 12 PM - 5 PM — ends Sep 11, 2021
John Baldessari
The Space Between
June 12–September 11, 2021
Public Opening: June 12, 12pm–5pm (walk-in only)
Appointment policy: Appointments recommended beginning June 15

John Baldessari made an indelible mark on contemporary art through his probing works, his innovative approach to various art mediums and his boundary-pushing, transcendent wit. Monika Sprüth and Philomene Magers are honored to present John Baldessari's final painting series, The Space Between, created before his death in January 2020 at the age of 88.

The thirty paintings on view at Sprüth Magers, Los Angeles, which exhibit Baldessari's characteristic combination of text and image, testify to the artist's unending urge to question the manner in which we find meaning amid the multitude of signs, symbols and gestures that structure our lives. Simultaneously banal, surprising and poignant, Baldessari's last series beautifully encapsulates the thrust of his artistic project as a whole: To explore the amorphous spaces between things, people and ideas.

An illustrated catalogue will appear on the occasion of the exhibition, published by Sprüth Magers and Walther and Franz König.

John Baldessari's The Space Between opens Saturday, June 12, 12pm–5pm, no appointments required.

Timed appointments are recommended beginning June 15.