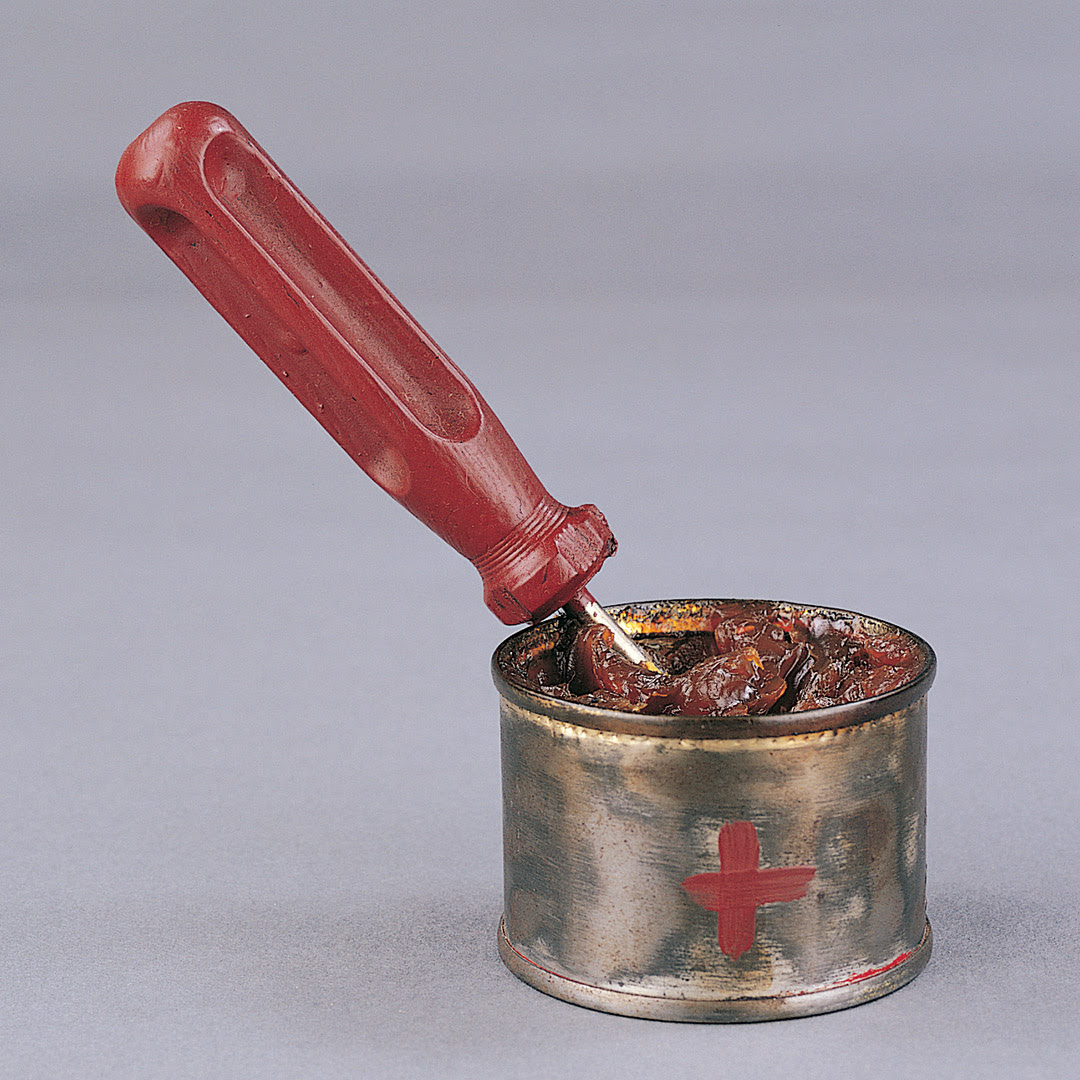 I Like LA and LA Likes Me: Joseph Beuys at 100
1206 Maple Ave, Ste 1005, Los Angeles, CA 90015
Jun 25, 5 PM - 9 PM — ends Sep 12, 2021
I Like LA and LA Likes Me:
Joseph Beuys at 100

June 25 - Sept 12, 2021
Opening Reception: Friday, June 25th 5-9pm

Curated by Andrea Gyorody

Joseph Beuys
Beatriz Cortez
veronique d'entremont
rafa esparza
Candice Lin
Kandis Williams

On May 12, 2021, fans around the world celebrated what would have been artist Joseph Beuys's 100th birthday. Across the German state of Nordrhein-Westfalen, where Beuys was born in 1921 and died in 1986, arts organizations large and small are hosting exhibitions and programs that pay homage to Beuys's work as an artist, educator, and agitator deeply committed to what he called social sculpture—the notion that art's greatest purpose is to function as a vehicle for political engagement and social healing.

Curated by art historian Andrea Gyorody, I Like LA and LA Likes Me: Joseph Beuys at 100 explores Beuys's legacy in relation to kindred work being made today in Los Angeles. Beuys came to the US twice in 1974; he lectured in New York, Minneapolis, and Chicago, and returned later that year to New York to stage the performance I Like America and America Likes Me, for which he lived in a gallery for several days with a coyote. Though Beuys never made it to California, his work is well-represented in LA, primarily through his multiples—editioned objects and works on paper that Beuys conceived as vehicles for spreading his ideas as widely as possible.

This exhibition takes as its point of departure Track 16's substantial collection of Beuys multiples, which includes iconic sculptural objects such as Sled (1970) and Telephone T-R (1974), alongside performance relics, readymades, fabricated objects, lithographs, and posters. The multiples featured in I Like LA and LA Likes Me relate to Beuys's political and pedagogical projects, from the Free International University for Creativity and Interdisciplinary Research, an itinerant academy he co-founded in 1973, to 7000 Oaks, a permanent installation of 7000 trees and basalt stones planted between 1982 and 1987 in Kassel, Germany. The latter project, Beuys's last major work, is a living testament to his dedication to environmental activism and a reminder of his supporting role in the formation of the German Green Party in 1980.

Arguing for Beuys's continued relevance, I Like LA and LA Likes Me places his multiples—and the larger projects to which many are tethered—in dialogue with works by artists living and working in LA today. Though departing from Beuys's legacy in many ways, these artists share some of his key sensibilities and extend them in new and crucially important directions.

Dialogue is embodied in Kandis Williams's "idea maps," which bear a resemblance to Beuys's own blackboard drawings. Williams's collage-like maps chart the complex network of ideas that run through her projects (including the rigorous readers she publishes through her Cassandra Press), citing elements of Greek mythology and critical thought that she interrogates and makes her own.

In wide-ranging interdisciplinary work, Candice Lin investigates forms of knowledge lost through the violence of colonialism and forced migration; often using organic plant matter, Lin creates drawings, sculptures, and installations that explore, among many other subjects, alchemy and homeopathy—both of which were crucial components of Beuys's frequent invocations of Celtic culture and spirituality.

Shamanism also played a role in Beuys's care for the environment and his emphasis on the land as a bridge between past, present, and future. Beatriz Cortez and rafa esparza center land in their work too, but with histories of colonial erasure, displacement, and exploitation at the fore. Their joint work Portal (2018), a floor-bound installation of adobe bricks that harbor a fledgling ceiba tree, points to ways the land can be a conduit to the ancients, in this case the Mayans, who held the ceiba to be sacred, and a portal to the Underworld.

Finally, veronique d'entremont shares Beuys's interest in the possibilities of interspecies dialogue and collaboration, which manifests in d'entremont's sculptural objects, videos, sound recordings, and installations made with the help of bees, animals that also recurred throughout Beuys's oeuvre. The bees interact with, alter, and enliven autobiographical elements of d'entremont's work, articulating an artistic practice radically open to nature's direction.