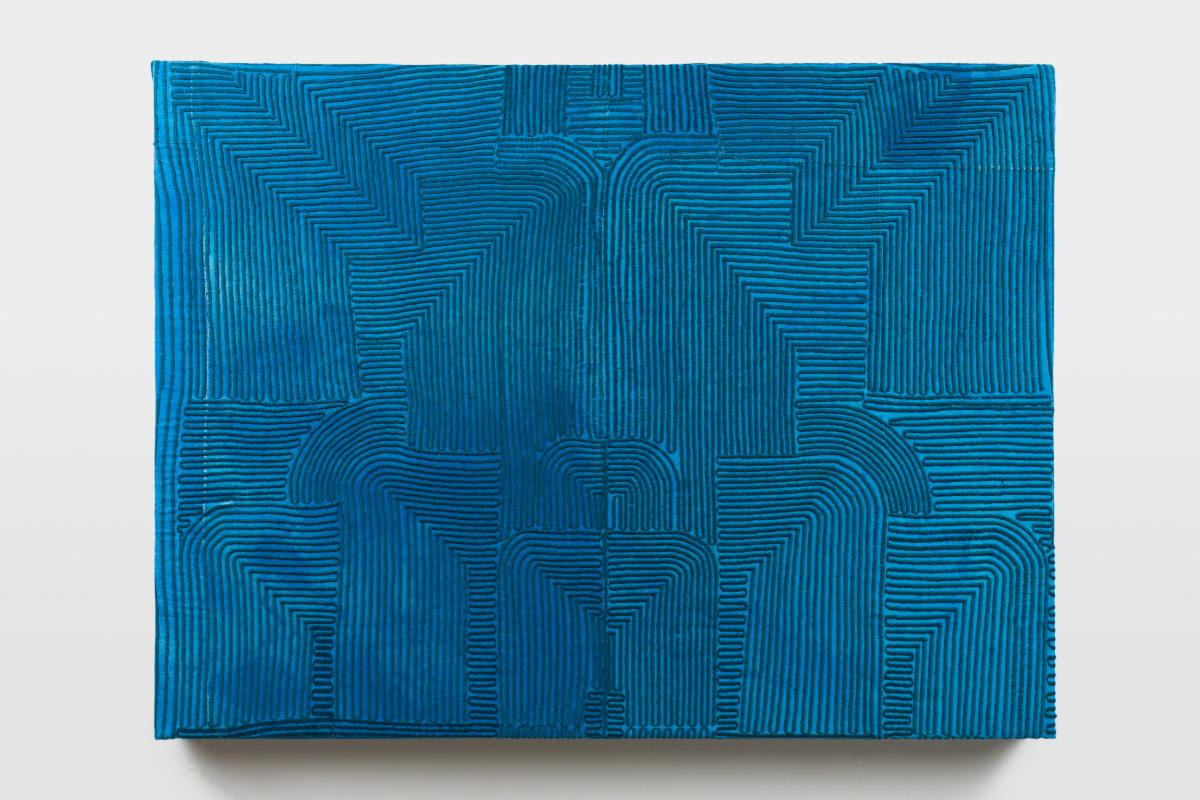 Aili Schmeltz: Sewn Constructions
8687 Melrose Avenue, West Hollywood, CA 90069
Jun 21, 9 AM - 5 PM — ends Aug 20, 2021
June 21 - August 20, 2021
ECAA @ Thomas Lavin | Pacific Design Center

Edward Cella Gallery presents Aili Schmeltz: Sewn Constructions which features her newest works that combine painting, collage, and sewing to create all together new hybrids in her continued fundamental investigation of pattern and form. Conflating notions of traditional "woman's work" and the mark-making practices and monochromatic pallet of Minimalist painters; these wall-based sculptures dazzle in their subtle radiance and undulation of color. Created from individually pieced and painted bits of canvas; sewn and together bound though repeated stitching organized in linear rows and meandering fields they represents for Schmeltz a recognition of overlooked women in the history of California.

Sewn Constructions represents her second exhibition with the gallery and will run concurrently with an installation of her works on paper entitled Evenfall at The Landing Gallery opening July 10. Sewn Constructions is open for viewing Monday through Friday 9 am to 5 pm at our project space at the ECAA @ Thomas Lavin | Pacific Design Center plan your visit and call 323.525.0053 or email to schedule a tour with Edward Cella.