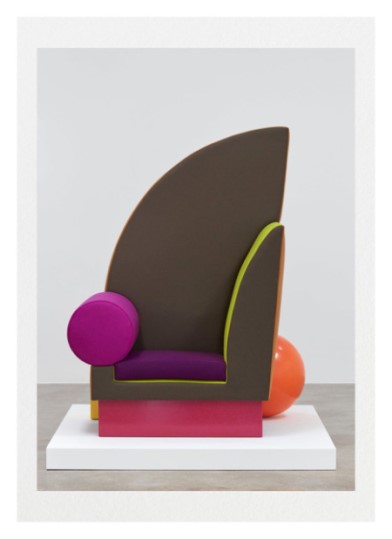 Peter Shire: In a Hollywood Bungalow
👀
451 N La Cienega Blvd, Los Angeles, CA 90048
Jun 30, 11 AM - 6 PM — ends Jul 31, 2021
Dries Van Noten is delighted to announce Peter Shire's solo exhibition at The Little House, 451 N. La Cienega Blvd

Peter Shire
'In a Hollywood Bungalow'

30th June - 31st July 2021
Tuesday to Saturday 11 am - 6 pm

Peter Shire has crossed the borderlines of traditional painting and sculpture and has included fields such as ceramics, furniture, and toys. His work contains eclectic playfulness and subtle irony. Establishing his own studio in 1972, positioning Shire to be part of what has come to make Southern California unique and important in international art. Leading to being one of the original members of the Memphis group, Shire has forged a new language defined by the dialogue between shapes and surfaces and between technology and aesthetics. The artist is concerned with revealing new artistic possibilities. His teapots (he's made over 4,000) deal with the notion of functionality in an industrial artistic world. His furniture reaffirms his commitment to the human condition. Cones, cylinders and grids are combined in his furniture in defiance of typical modernist style in a way that swings between the usual ideas of sculpture and a functional object; that creates a third category that goes beyond both of them that we call Stanzaroto, or Ol' Squint Eye. The use of different materials reinforces the artist's concern with experimenting beyond traditional techniques and recognizable sizes.