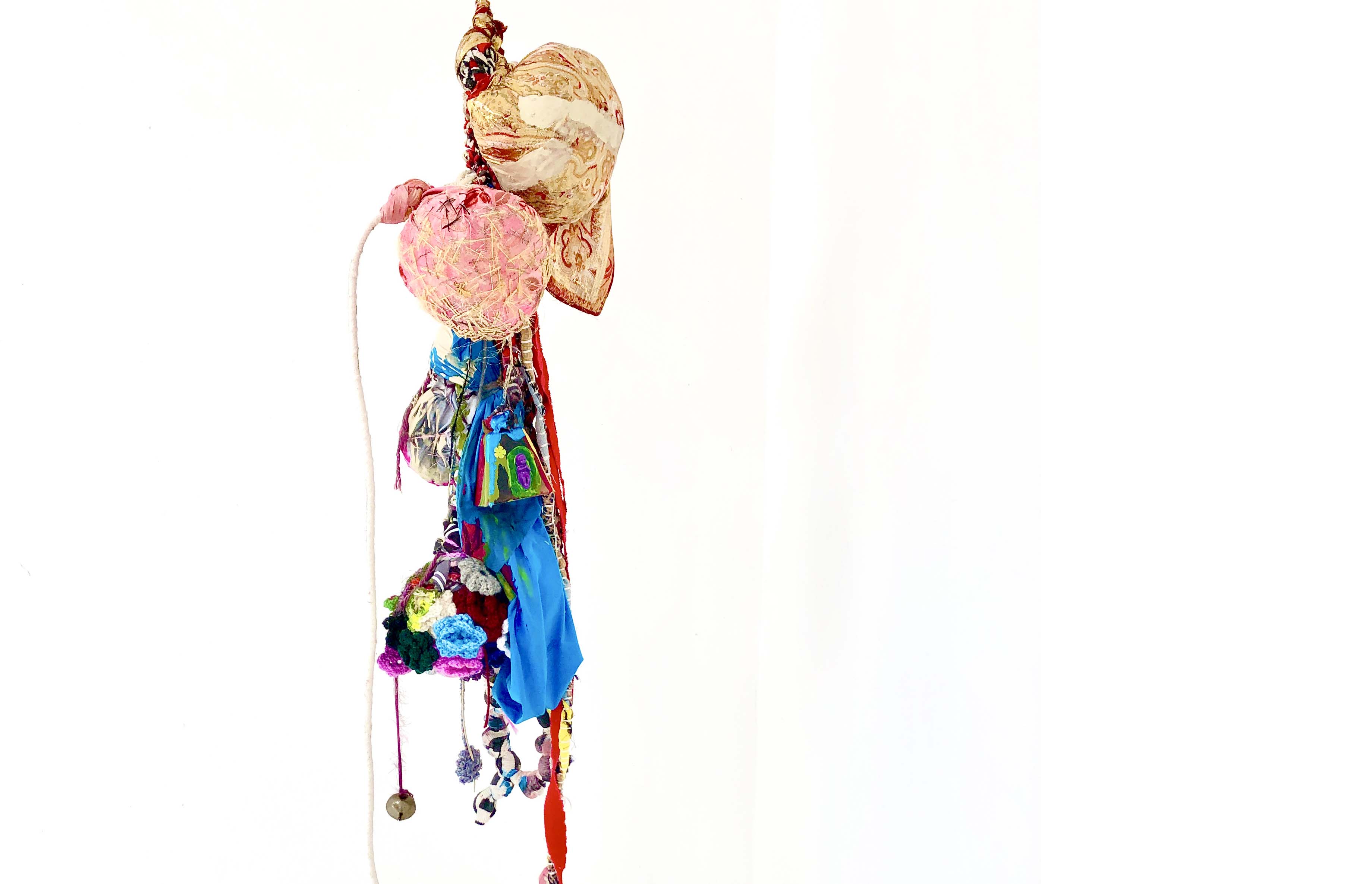 Diane Williams: The Precarious Life of the Parol
1262 Palmetto St, Los Angeles, CA 90013
Jul 15, 12 PM - 6 PM — ends Jul 25, 2021
Gallery Hours: Wed, Thurs, and Fri, 12 - 6pm (COVID restrictions apply; see below)

Window viewing: daily, 12 - 6pm

Does art have the power to alter the traumatic legacies of colonial history? Diane Williams addresses what it means to recover lost memories in "The Precarious Life of the Parol." Her work is based on her research of the Parol in Filipinx culture, relating it to colonial legacies and the disproportionate absence of the Filipinx in contemporary culture. The Parol is an ornamental, star-shaped Christmas lantern and believed to have originated from the Spanish colonial era but its true roots are unclear.

After tracing the history of the Parol, the endless search for its lineage became apparent as she could not find archives beyond travel websites. Williams was left with an amalgamation and fragments of historical accounts as she engaged in the search for "authenticity" and lineage, she was constantly reminded of the painful and disjointed sequences of the past. To address the discrepancies in the archives, the artist created several works that embody shared, non-linear collective stories of the underrepresented Other, illegible under legacies of empire. She weaves physical cultural detritus as metaphors for how the marginalized are often viewed as "detritus of society" while monumentalizing these embodied objects. Repeatedly integrating Spam cans, Santo Niño figures and other religious iconography, crocheted flowers, grocery bags from immigrant markets, her mother's old dresses, and wrappers of her favorite childhood snacks in the Philippines combined with highly chromatic paint and fabrics that remind Williams of the Philippine landscapes. These items not only represent colonial histories but also carry collective memories of kinship. The collected materials/detritus cultivate cultural literacies wherein the audience is activated through a heuristic method by learning the plurality behind the codes, which contain multiple meanings. Her practice is not a prescription for repair but a pathway to integrate Filipinx identity and culture into contemporary art and historical practice.

Image: Diane Williams, "Santo Nino Story,"