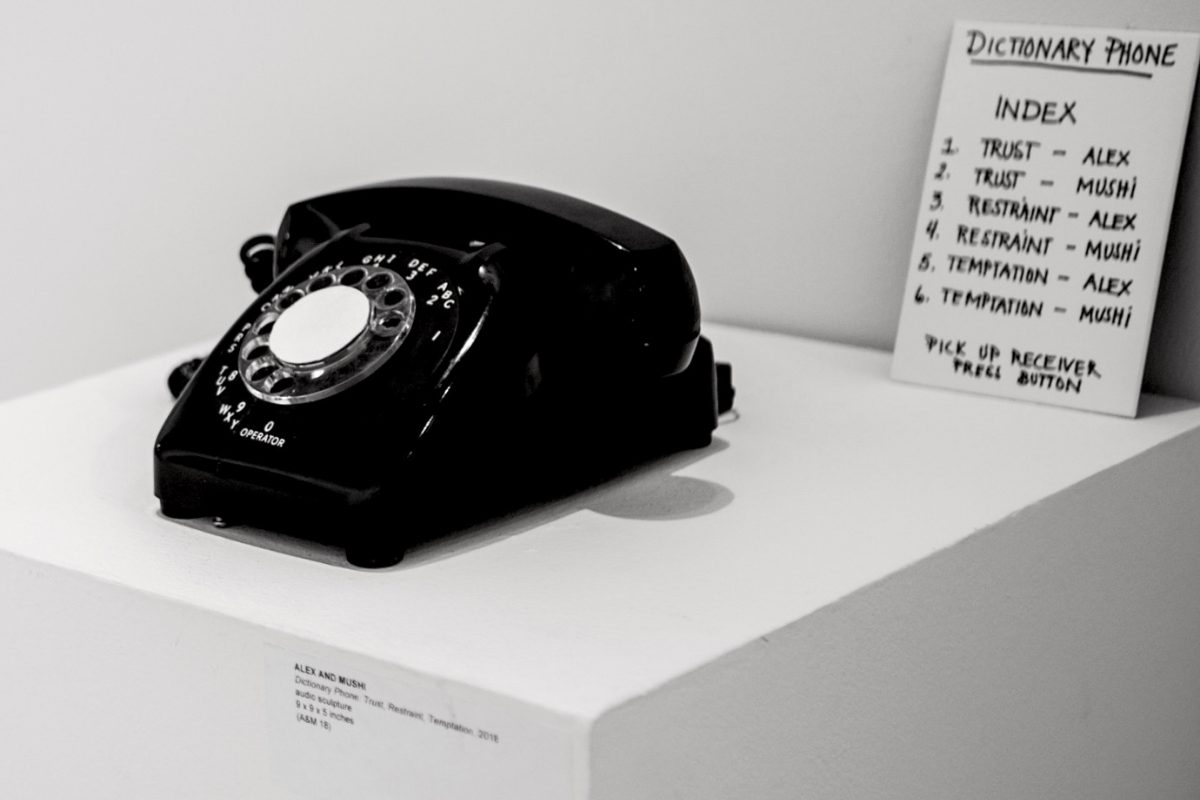 Arts Learning @ Home: "You define it yourself" with Alex and Mushi
1639 18th Street Santa Monica, CA 90404
Jul 24, 11 AM - 12:30 PM — ends Jul 24, 2021
"You define it yourself" with Alex and Mushi
Workshop | Arts Learning Lab @ Home
Saturday, July 24, 2021 | 11 AM – 12:00 PM
Online
Make your own Dictionary! In defining words, you get to define yourself.

We use words everyday to communicate, yet what a single word can mean to each individual can be so different. Join artists Alex Nichols and Mushi Wooseong James in defining a word and telling a story about that word in your life. In this workshop, participants will write their own definitions of a word chosen by the artists, write a short story about an experience of that word, and make a drawing of the experience.

Materials: Standard white paper A4, rules, pen, pencil, and color pencils.

ABOUT THE ARTISTS

ALEXANDMUSHI is a collaboration between Alex Nichols and Mushi Wooseong James. They are conceptual artists based in San Francisco examining humanity's central theme: connection. Two names, two people and in between all the bodies of work are thousands of conversations. Their work is a testing ground where projects become entry points into the boundaries of ourselves to see the ways in which two people can forge a connection. Taking the other's reality into account is critical to challenging the constructs we are born into. As conceptual artists, their work exists in the realm of social practice, performance, and documentation of durational process.