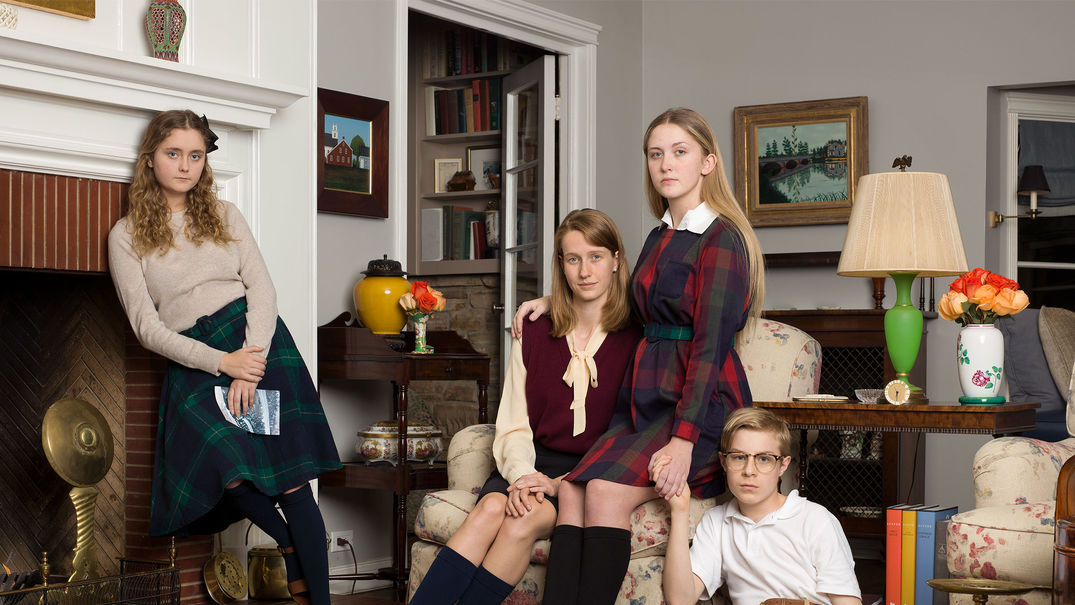 Buck Ellison & Shamus Khan
10899 Wilshire Blvd, Los Angeles, CA 90024
Jul 22, 7 PM - 8 PM — ends Jul 22, 2021
Buck Ellison & Shamus Khan
THURSDAY JUL 22, 2021 7 PM PDT
Made in L.A. 2020 artist Buck Ellison is joined in conversation by Shamus Khan, professor of sociology and American studies at Princeton University. Together they will discuss their intimate portraits of privilege and power, and the implications for American inequalities.
Buck Ellison produces photographs that examine how whiteness and privilege are sustained and broadcast. His process involves thorough research into the lives of his subjects (some fictional, some real, such as the ultraconservative DeVos family, subjects of a series presented in Made in L.A. 2020).
Shamus Khan is the author of more than 100 articles, books, and essays including Privilege: The Making of Adolescent Elite at St. Paul's School and Sexual Citizens: Sex, Power and Assault on Campus, which was named a best book of 2020 by NPR.
RSVP:
hammer.ucla.edu/programs-events/2021/buck-ellison-shamus-khan