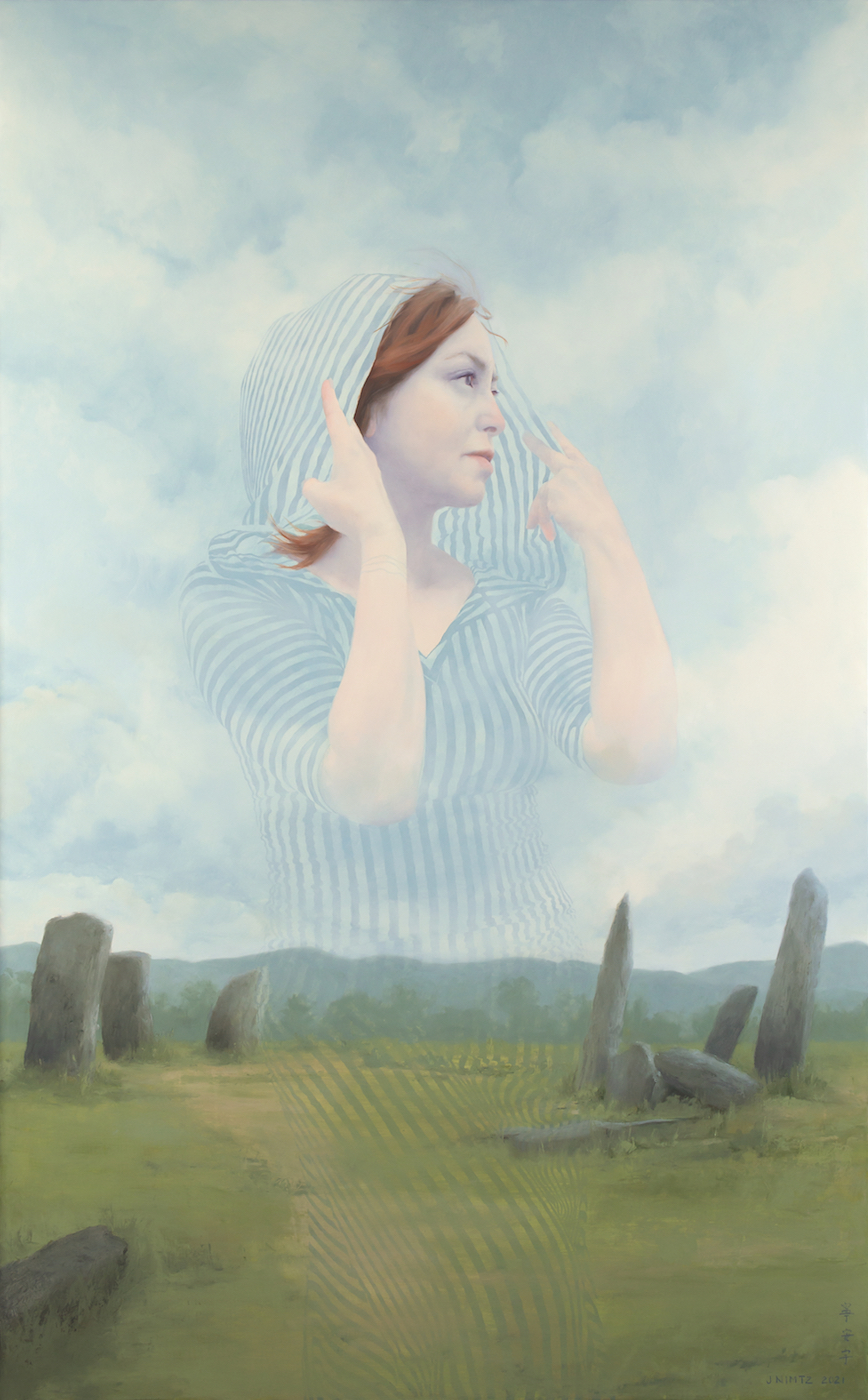 Judy Nimtz: Intermundium | Bruce Everett: A SOLID SERENITY
2716 S La Cienega Blvd., Los Angeles, CA 90034
Sep 11, 3 PM - 6 PM — ends Oct 09, 2021
Judy Nimtz: Intermundium
(pictured)

There are times when something deeper than memory connects us to a place. Something in our history or blood recognizes that place even if we have not physically been there before. That deep connection appears distinctly in Nimtz's new body of work based on her recent residency in Ireland. The new paintings are elegant and magically transporting.

---------------

A SOLID SERENITY: New Landscapes by Bruce Everett

Bruce Everett's medium to large scale landscape paintings of Southern California and the Central Coast are characterized by dramatic light with raking shadows, unusual vantage points, and inspired compositions. Everett's reasons for painting the landscape are first and foremost out of a deep emotional need to paint what moves him. Seeing a powerful scene isn't enough - he needs to paint it to really grasp it, and in a way to be done with it. But what attracts him to a subject in the first place are the formal elements---the dynamics of the composition, the textures, the shapes, the subtlety of colors and the polarities and rhythms of light and dark. It all adds up to being "of the place"---a connection that can't be explained except by painting it. It is important to him to accurately represent what he experiences. "I don't want to contrive a landscape so much as discover it," he writes of his work.