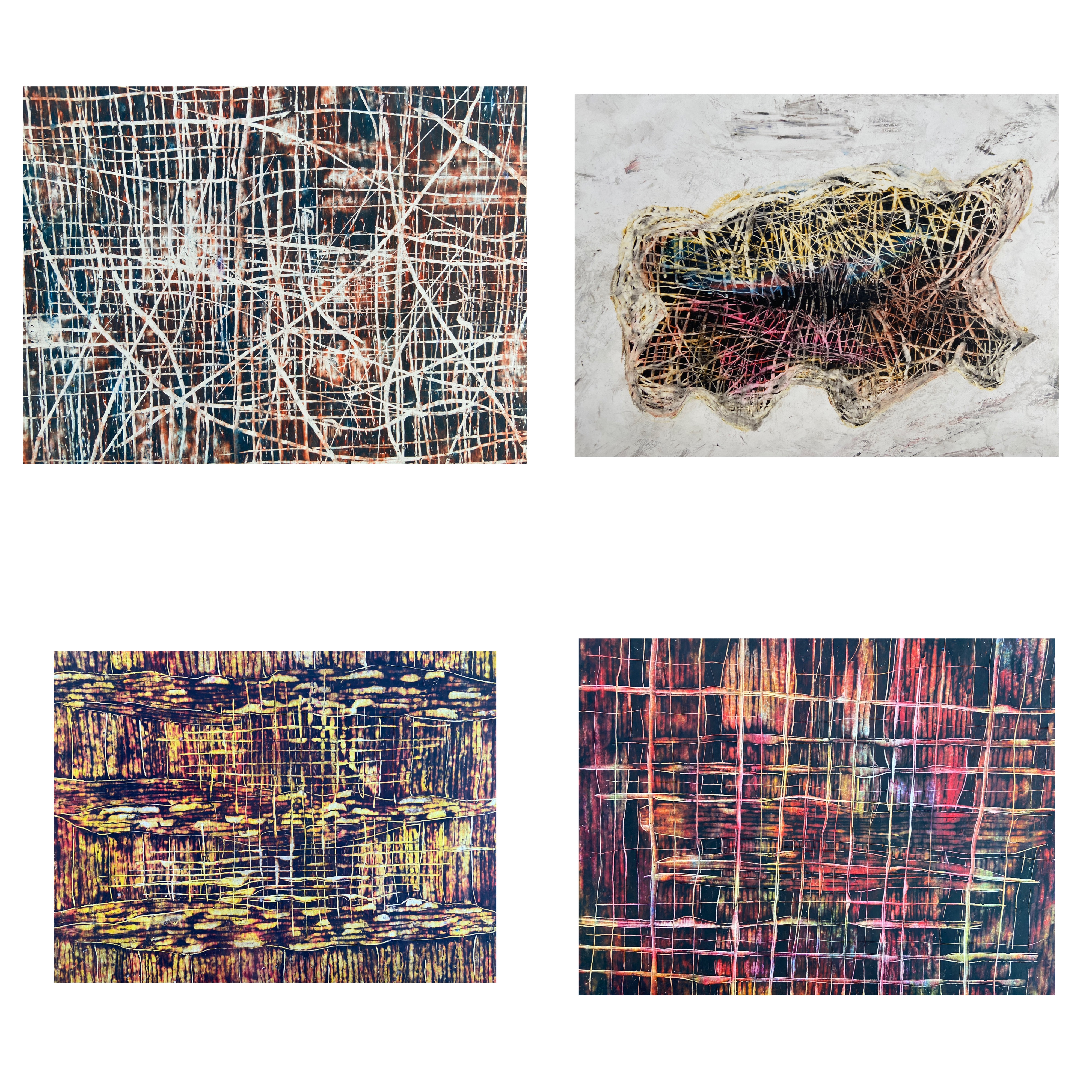 Ignacio de Mattos: Threads
366 W 7th St, San Pedro, CA 90731
Sep 02, 6 PM - 9 PM — ends Sep 30, 2021
Menduina Schneider Art Gallery
Presents
Ignacio de Mattos
Solo Show
"Threads"
September 2021
Opening: Thursday 2nd, 6 PM
at Menduina Schneider Art Gallery: 366 West 7th Street, San Pedro, City of Los Angeles, California 90731 USA
www.msartgallery.com
Curatorial Text:
To submerge into Ignacio De Mattos' world one must be brave and bold. In his hand the oil pastel stick becomes a nervous stimulus, it becomes a line that connects Axons and Dendrites as it knits threads as infinite as Jorge Luis Borges's labyrinths, or, if one is to lean on Umberto Ecco, Ignacio is the painter of the World Wide Web, a cosmos where information comes and goes, but never stops. Even though Ignacio's inspiration derives from what he finds in Nature or in textiles, he studies both meticulously and then reproduces them through endless lines, avenues, streets and, yes, as absent spaces too, his biggest achievement is the creation of an image that resembles a neurological impulse and an electronic command as well. His world intertwines Bradbury with a treaty of Neurology. He is a painter who has experienced the nervous impulse that bestows life on everything with the image that explains it. To enter his world is to unite the energy that underlines every living thing with the emotion that we, as human beings, experience while being consciously alive.
Jorge SchneiderAuthor of:"La Grieta", Editorial NuevoHacer Grupo Editor Latinoamericano."La Sombra de la Langosta", Editorial Serie El Escriba."Lucas, an adventure of Spirit" Writer's Press